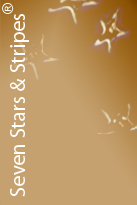 Business Class (777 OLD)

Extraordinary - Merit
June - 2008
5 Stars & 4 Stripes
Overall - 'Service & Comfort'
The Ultimate Award:
Seven Stars and Stripes®

Some might say, why are we reviewing an 'old' business class? Its true, British Airways launched recently their new revamped BC version and we were just not lucky to catch one of these new jets. However, since we 'old' business travelers pay the same top Euros for the outdated version, we decided to share our experience here with you. We truly hope that they will not forget to implement the use of the tongs for the breadbaskets on the new jets! Our flight schedule was Hamburg, DE -London, UK - Philadelphia, USA and we shouldn't even mention the condition of the Euro Business & Business Class Lounge and Terminal in Hamburg. Upon arrival at Heathrow's chic new terminal 5, all passengers (Economy, Business & First) were directed into one single shuttle. An eighteen-minute uncomfortable overfilled bus ride without a seat, really took its toll, especially on the older passengers. By now we were pleasantly surprised to find the comfortable business lounge in the old terminal four building in perfect shape and well equipped.
So we are starting the review in London at the British Airways Business Class lounge, which looked fabulous, modern and clean and featured a well stocked bar. Here the food was not up to par, but getting online with our laptops was an easy task and the service overall sufficient. A business class should include a pleasant lounge in which one may relax and await his flight and expect a certain level of customer service. When we informed the customer representative at the counter about our most uncomfortable bus ride, his answer was short and more or less annoyed: "That's what it is…"

| | | |
| --- | --- | --- |
| When we arrived on board flight BA 67, it became evident that we had missed one of the new jets. We were instantly offered a newspaper and a magazine; our jackets were hung up nicely while we waited for a drink. Then BA's gender friendly amenity kits were offered, and the crew prepared for take-off. Though the seats were outdated, they could be configured as a full flat bed; unfortunately the cabin layout demanded every second chair to face backwards, not necessarily a comfortable direction or position. | | British Airways - Business Class - Edmund Buehrmann |

But privacy screens could be unfolded between the sleepers, and after supper we got a couple of hours of sound sleep under our belts and that made all the difference. The onboard cuisine menu was created after favorites of renowned chefs such as Liam Tomlin. Shaun Hill and Vineet Bhatia. I still can't get over the breadbasket faux-pas. Don't get me wrong, there were several nice looking rolls and breads to choose from. In most countries the health department demands appropriate serving tools for 'public' breadbaskets. There were three appetizers to choose from, Liam Tomlin's 'Poached Cray Fish with Pink Grapefruit Salad' though not a British Classic was rather bland.

| | | |
| --- | --- | --- |
| British Airways Business Class - Food | | Four main courses were offered and I was definitely not disappointed by Shaun Hill's Asian spiced 'Lamb with New Potatoes' and his delicious Au Jus. Another treat was BA's version of New York's favorite Cheese Cake, though a little on the British side, to die for. The selection of wines that were offered was rather interesting. Two whites, a Chardonnay Mermesa 2005 of Edna Valley California, which paired well with my appetizer, and I declined the two reds, created in Spain and Italy. The airline-food was well presented and acceptable, and overall we had a good meal. |

A nice touch was the 'Club Kitchen'; between meals one could help themselves to a drink, fruits, salads, little sandwiches, all kinds of healthy or unhealthy snacks and even organic chocolate. I tried the tea, since we were flying British, and don't remember having had it that strong, but it was hot and the service most accommodating. There is no need to analyze the on-board entertainment system since this was obviously dated, too. We assume that the cleanliness factor was somehow affected by wear. We are looking forward to flying again with BA Business Class after the fleet is fully merged and has had an improvement in comfort and sensitivity to its paying customers needs.
by Edmund & Thorsten Buehrmann

Editor: Ingrid Lemme

Editor-in-Chief: John Lomitola
© 2008 ~ Seven Stars and Stripes, Inc.