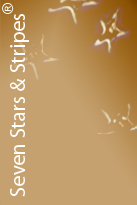 Emirates First Class Seat - © Emirates

First Class
777 DXB > DUS

Society - World Level Perfection
November - 2012
6 Stars & 7 Stripes
Overall - 'Service & Comfort'
The Ultimate Award:
Seven Stars and Stripes®

Having flown with Emirates Business Class many times in the past, this was to be the first time we would experience the luxury of their First Class cabins which we were looking forward to, after we had just emerged out of Karkloof Spa (CLICK HERE), South Africa's first Seven Star resort. Karkloof Spa is the epitome of luxury accommodations and world-class all natural pampering in an environmentally sensitive wellness & wildlife retreat near Pietermaritzburg, South Africa. We were on-route Durban, Dubai, Düsseldorf and had boarded Emirates on the business class level in Durban. Unfortunately our agents had selected the seats behind the busy galley but we quickly were moved to the front where we got a good look at the first class suites (CLICK HERE for our updated review). Right then and there we decided to upgrade our connecting flight, Dubai to Düsseldorf for an opportunity to do a comprehensive review of Emirates First Class. One of the conveniences of an Emirates' Silver & Gold Skywards membership is that you may upgrade your flights in the lounges shortly before any departure. Complimentary chauffeur service is also available for first and business class passengers to and from selected international airports within a certain radius.

| | | |
| --- | --- | --- |
| After we had upgraded our flights at terminal 3 in Emirates' Dubai home-base business lounge, we entered the engraved sliding doors to Emirates First Class Lounge. Our initial impression was that of a huge fresh flower arrangement and subdued quietness. The soft splashing sounds of several fountains added to the mood. I decided to take a quick shower before breakfast. The first class shower facilities can be compared with Emirates business class, but are roomier and less busy, but compatibly nicely done. Emirates First Class offers logoed slippers in their bath facilities, which are definitely a plus. | | Timeless Spa - © Emirates |

Our breakfast at the Emirates First Class Lounge was delightful, served on a white, starched tablecloth, set with red rose, nice modern china, Voss water, a healthy 'detox shot' and pretty much anything for the acquired taste of the discriminating international traveler. One has the option to help themselves from the buffet or order with the waiters. We truly enjoyed the breakfast, including eggs, lox, crisp breads, rolls, the strong coffee and the ever-attentive service.

Emirates First Class Lounge - © Emirates

The international cheese buffet selection (CLICK HERE) was of exquisite taste and could not be overlooked. A perfect example of outstanding personal service occurred when my partner raised his finger to point out an annoying ripped fingernail. A member of the staff inquired within seconds how he could be helped, and spontaneously guided him to the spa where a manicurist took care of the problem. And since we still had an abundance of time before our departure, I had my shoes professionally shined. When we finally discovered the Wine Cellar show room, time really flew by. Here at their homeport, Emirates showcases an interesting selection of excellent wines and champagnes from around the world that will delight connoisseurs.

| | | |
| --- | --- | --- |
| Emirates - First Class - Dom Perignon Vintage 2003 | | At time of departure, after all economy travelers had been boarded, a dedicated 'Business Class Bus' chauffeured all business and 1st class passengers to the plane, which was parked at an outer position. That is when we discovered that Emirates obviously had to switch the new Boeing 777 with an older version and we were forced to fly without being able to review the new First Class suites (CLICK HERE). After we had been guided to our seats (CLICK HERE) and were welcomed with a nicely chilled flute of Dom Perignon Vintage 2003 the steward assured us that that the cuisine and the service and all else on board were not compromised in anyway. While savoring this symbol of nobility with all the nuances of crispness, elegance and complexity, we settled in. This was what one would expect from Emirates, the flagship airline of Dubai, even on an older plane - quality throughout. We were glad to see that this plane was equipped with personal mini bars as well. Let me state before hand that the dining experience as well as the service in all aspects on this Emirates flight were excellent. |

Our elaborate dinners were served on our extra wide cabin tables, dressed in white, nicely arranged and with enough room on each to keep a porcelain breadbasket. I started with "Wild Iranian Caviar" as my appetizers, with all the appropriate trimmings including a heavy sour cream and blinis. Definitely a treat since the wild, imported caviar these days comes only from Iran or Azerbaijan as Russia maintains a self-imposed ban on caviar trade from wild sturgeon. Since caviar is better not consumed with a stainless steel (or silver) spoon, as this most likely distorts the taste, I tried to push the black pearls on the blinis, with little success however, the caviar I got to taste (CLICK HERE) was still cool and mild and as pearly as the Dom Perignon.
The next course was a salad, freshly prepared to ones own liking. I had asked the flight attendant to surprise me and left it all up to her. To my delight she served a plate almost as colorful as the freshflowers that filled the silver vase on the wall. The bowl of crackling fresh salad green and vegetables with pine nuts were just what the doctor had ordered. The appropriate wine paring for this course was suggested as Blanc de Lynch-Bages 2010, a pleasingly harmonious Bordeaux white fusion of Sauvignon Blanc, Semillon and Muscadelle grape varietals, which when artfully blended together produced a fine aromatic and sophisticated wine. The lobster medallions, presented with a gracious smile and a light Jicama salad, though a little overdone, was still incredible, considering the limitations put on airline cuisine.

| | | |
| --- | --- | --- |
| When asked, the attendant suggested Clos Blanc de Vougeot 1er Cru Domaine de la Vougeraie 2008 to accompany the lobster medallions. While I savored its deep gold appearance, the richness of its powerful aroma took me by surprise and led to a noticeable acidity and exciting finish. The chicken consommé was heavenly, light and pure with just a hint of fresh herbs and vegetables, could have easily been announced a palate cleanser. A splendid glass of Cervaro della Sala Antinori 2009, complemented this course with ample minerality and plenty of fruit appeal. | | Emirates - First Class - Beef |

Finally the main course, I had adjusted the conformability of my chair once again to the fullness of my belly, a terrific beefsteak was served that easily could have been prepared on a hot grill in Texas. Perfected by a classic French Bordelaise, creamy mashed potatoes and fresh sautéed vegetables; this course did it for me. Culinary schools all over the world are trying to teach their students this timeless icon, forever. Recommended on Emirates wine list was Font de Michel Châteauneuf-du-Pape 2010, which I promptly asked for. I remember savoring its delicate floral notes while enjoying essences of dark forest berries and well-proportioned tannins in the finish.

Emirates - First Class - Dessert

As my dessert I picked of course one of my favorites, a warm pear chocolate cake, this one presented with a heavy white chocolate sauce and shredded, candied orange zest on the side. My compelling choice of dessert wine to prolong the exhilaration was Château Coutet 2006 Barsac Bordeaux (CLICK HERE), which displayed subtle tropical fruit laced with citrus blossom honey followed by a soft nutty finish. A double espresso and long lingering glass of Hennessey completed the picture until a friendly smiling face insisted that I should finish with a Quinta do Noval 2000 Vintage Port from Portugal that was unreal! I was pleasantly surprised by the level of enjoyment projected by this wine, with its inkwell florid color leading to a full-bodied far-reaching palate invoking flavors of damson plum and boysenberry. After this dinner both of us were ready for some rest. The attendant turned our seats into comfortabe flatbeds, applied additional mattresses, pillows and comforters and dimmed the lights. Emirates' personal amenity kits include some Bvlgari toiletries, they have exclusive use of Au Thé Rouge (Red Tea) products. Flying with Emirates has always been and was now once again especially on a culinary level rewarding. The crew could not have been more professional and accommodating.
by Thorsten & Edmund Buehrmann

Editor: Ingrid Lemme

Editor-in-Chief: John Lomitola
© 2012 ~ Seven Stars and Stripes, Inc.