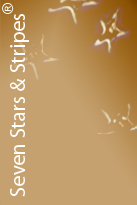 PEARL ZONE

Society
Oktober - 2007
6 Stars & 6 Stripes
Overall - 'Service & Comfort'
The Ultimate Award:
Seven Stars and Stripes™

Standing in line, for the first time at the Etihad counter at JFK, I could clearly see the special designated lines set up for check-in to Diamond (First), Pearl (Business) and Coral (Economy) Zones. I was immediately greeted by a charming airline hostess, who indicated that it was my turn now to go to the Pearl Zone counter. As I reached for my suitcases, the hostess gestured to an assistant to bring my Rimowa luggage to the counter, so that I wouldn't have to carry it. "But. . .what about. . ?" I mumbled reaching for my belongings. "We'll take them from here" was the reassuring, friendly response and off I went on my exciting journey to the Emirates Palace in Abu Dhabi, United Arab Emirates. This was my first trip to the UAE, and after hearing so much about the amount of care and service given by the national airline of Abu Dhabi, I was filled with anticipation. As I entered the aircraft, I was sincerely greeted by the crew, wearing the most awesome looking outfits that I've seen in quite a while. They reminded me of the palace maidens for the great Sultans of '1001 Arabian Nights', almost as if a special requirement for working on the aircraft was, that you had to be knock-down gorgeous.

| | | |
| --- | --- | --- |
| Any kind of work with the public sector depends solely on a deep-rooted ability to try to satisfy your guest without letting anything adverse affect you personally. It seemed as though each one of the flight attendants had been handpicked for this intrinsic quality. Upon reaching my assigned seat I was presented with a choice of newspapers, and of course a cool towel, to refresh myself. Minutes later, a choice of attempting beverages, including bottled water from Al Ain, the largest natural spring in the UAE, was offered. The Etihad aircraft turned out to be a very comfortable Airbus 340, offering ample space in the Business Class or Pearl Zone section for its passengers. My seat was set up in a sort of a cubicle, adjoining another seat, which for my good fortune remained unoccupied throughout the flight. | | Etihad Airways - Pearl Zone / Business Class - John Lomitola |

Flight attendant Giselle, from Canada, came by several times to make sure that all the passengers in her care were comfortable before take-off. I watched as she took each person's dinner order selection and interacted sincerely with each and every passenger making sure all the menu items and options were dutifully explained. It was as if Giselle was sent to a 'finishing school' as part of her training for Etihad's onboard service. After a smooth take-off and with 14 hours of non-stop flight time ahead, it was time to check out all the special features in my space that would have an impact on my comfort level. Etihad prides itself on offering as many distractions as possible during the long flight to make it a relaxing experience. Directly ahead of me I discover an AVOD (audio-visual-on-demand) system just waiting for me to make a choice. It offers more than 350 hours of movies, television and audio programs and I sense that I won't even scratch the surface during this flight. Etihad installed the largest comparable LCD screens in the industry with 23" screens in the Diamond Zone, 15" screens in the Pearl Zone and 10.4" screens in the Coral Zone for incredibly lifelike viewing.

Etihad Airways - Pearl Zone - Business Class

Giselle arrives with my dinner order now and serves it as if I was sitting in a restaurant. A tablecloth was spread and silverware placed on top, after which my glass of Casa Silva Merlot Gran Reserva Angostura, Colchagua Valley, Chile was presented for tasting. Where am I? 30,000 feet above sea level and rising, while wine tasting from a fine selection. Next came the fresh rolls and butter and a plate of decidedly fresh fruit. I had chosen the Spinach and Ricotta Tortellini, Red Bell Pepper Custard for my entree and as I worked my way through it, I couldn't help but wonder where they had hidden the chef. The sauce was thankfully not over seasoned with oregano as it is too often the case in these kind of situations; the ravioli was artfully cooked al dente and arrived hot with a delightfully tasty spinach filling. Dessert was an assortment of Raspberry and Chocolate, Hazelnut Friands, Portuguese Custard Filo Tarts and Strawberries and Cream, together with a delicious cappuccino.
"I must say that the overall Etihad experience was one of comfort,
relaxation, luxury, hi-tech diversion and satisfying complete cuisine." ~ JL
by John Lomitola

Editor: John Lomitola

Editor-in-Chief: Ingrid Lemme
© 2007 ~ Seven Stars and Stripes, Inc.