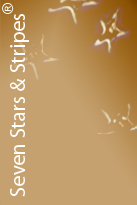 With the emphasis on the cuisine of the Arabian Peninsula and offering eye candy apparitions of idyllic turquoise water views over the wide, white, sandy beach of the Emirates Palace (CLICK HERE), the restaurant is poised to become the next hot beach front dining venue. The 2011 FORMULA 1 GRAND PRIX, which is scheduled to be in Abu Dhabi this November, leads me to imagine kicking back at BBQ Al Qasr for a bite before going to the one of the practice rounds at the races. Recently BBQ Al Qasr was recognized for being the best restaurant overlooking the seacoast with the presentation of the customer driven Explorer Award, which is somewhat similar to a Zagat.
Leadership is not an issue under the guidance of Chef de Cuisine Basel Mounawar, a highly qualified and passionate master of cuisine, with an eye on becoming Executive Chef sometime in the future. Since he began with the pre-opening team for the Emirates Palace in 2004, Chef Basel has applied all of his international experience into making BBQ Al Qasr a jewel in the sands of Abu Dhabi. When dining at BBQ Al Qasr at night, be prepared for a light show of both natural and supernatural magnitude. Looking up one can see billions of stars through the pristine atmosphere (CLICK HERE) of a cloudless sky while back on earth, the man-made lights of the neighboring marina to the east and the cornice to the west form a string of warm glowing embers ostensibly putting you in the center of an embrace.

| | | |
| --- | --- | --- |
| Our personal dining experience was punctuated with the soft jazzy sounds of a live musician working his magic under the stars. Once seated, our servers brought over four types of bread including sunflower seed, cornbread, sun-dried tomato and onion bread with four dips of curry aioli, cream cheese scallion, sour cream with red chili and olive oil with roasted garlic. All the breads and the desserts, (SAMPLE CREATION - CLICK HERE), come courtesy of Executive Pastry Chef / Master Baker Mr. Josef Teuschler, who works with his team to supply all the restaurants at the Emirates Palace with his goodies. | | BBQ Al Qasr - Cuisine |

Our dinner began with a Baby Beetroot Salad of orange wedges, mixed lettuces, pistachio covered goat cheese and raspberry coulis dressing. Fresh, crisp and young lettuces garnished with segments of fresh oranges together with sweet, earthy slices of beets and topped with a disc shaped sphere of pistachio covered goat cheese. Good salad combo to drink a glass of light colored and floral Semillon Chardonnay Rawson's Retreat, Australia 2009 with hints of pineapple and kiwi. Next came the mixed seafood platter of Grilled Prawns, Lobster, Mussels, Scallops and Salmon, topped with caper berries and arranged in a way to reveal the true succulent properties of each item that seemed to glisten and shimmer when placed in front of us.

| | | |
| --- | --- | --- |
| BBQ Al Qasr - Cuisine | | Wagyu Beef Burger topped with lettuce, tomato, pickle and a surprise – a thin luscious slice of grilled foie gras, followed this! Never has a burger tasted so rich and flavorful and considering the quality of the Waygu and the perfect temperature to which it was cooked (between rare and medium rare, exactly how I ordered it), I ate slowly and with much pleasure. Along with the burger came a 9oz portion of Grilled Wagyu Tenderloin, with defined marbling and an inclination to producing a higher percentage of omega 3 and omega 6 fatty acids, which are known to be beneficial to one's health. |

A bottle of 2009 Woodbridge by Robert Mondavi, Cabernet Sauvignon was recommended for this course and we found it to be well balanced with soft traces of oak and uniform tannins. Conclusively, a decadent dish of Chocolate Opera resplendent with three-dimensional filigreed chocolate architecture atop the luscious chocolate mousse, together with a sumptuous piece of chocolate brittle came to the table with all eyes upon it. As we made short work of this final movement, we gazed out at the beach and the path leading back from it framed by open flamed gas lamps. It came to mind that dining in this tranquil setting, just steps from the sea, could be the best therapy for longevity!
by Edmund & Thorsten Buehrmann

Editor: John Lomitola

Editor-in-Chief: Ingrid Lemme
© 2011 ~ Seven Stars and Stripes, Inc.