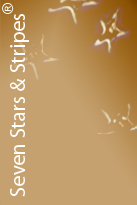 Restaurant
Pietermaritzburg, South Africa
Extraordinary
August 2012
5 Stars & 5 Stripes
Overall - 'Cuisine & Service'
The Ultimate Award:
Seven Stars and Stripes®

It is a fantasy; a dream of ethereal magnitude bordering on the unreal. The main participant is me, in the middle of a world-class spa, situated in the heart of South Africa surrounded by game of every conceivable species while I am still able to enjoy a bottle of very special South African Pinotage, watching the sun melt into the savanna. The bizarre sights and sounds of the South African veld are laid out in front of me as if performing a millennium-old dance on demand; all the while I contemplate my next spa treatment and tasting menu later in the evening. In fact, all what I have described is real and actually accessible at Karkloof Spa, Pietermaritzburg, RSA to anyone with a lust for life and romance in their heart. Few other places on the planet offer more diverse experiences coupled with the service and cuisine of a world-class player.

Karkloof Spa - VIEW

The entire menu concept is supported by an on-premises organic garden capable of supplying the kitchen with the mise en place of locally grown seasonal vegetables daily. To add to this, other items on the menu include dry-aged locally culled buffalo as well as trout from the Midlands of KwaZulu Natal nearby. It seems that Karkloof Spa is riding the wave of health conscious popularity by committing itself to offering a lifestyle of inspired culinary wellness, bodywork and adventure all combined into one. Some people will look at it as a chance for a transformation, while others will see it as a reinforcement of changes already made. It is even possible to explore the benefits of a raw food diet, which is provided for those who see weight loss, improved energy and digestion, strengthening of the immune system and relief of allergies as their personal goal in life.

| | | |
| --- | --- | --- |
| Karkloof Spa Restaurant - Cuisine | | The whole dining experience is conceived, planned, orchestrated and executed by South African Executive Chefs Christine Burgess and Brett Hackney. Both Executive Chefs come from educated professional backgrounds and have brought together their combined culinary knowledge, kitchen skills and practical experience in a leadership role to produce the extraordinary results of exceptional cuisine in the midst of the South African subtropics. |

Our dining experience at this incredible 'Wellness & Wildlife Retreat' was an exceptional one, complete with the total sensory perceptions of exotic sights, sounds and flavors all rolled into one. Indigenous game abounds and it is quite common to be having breakfast while a heard of Buffalo or the occasional Rhinoceros wander by. Dinner is also remarkable in that you can experience world-class cuisine, fine wine pairings and focused, unobtrusive service while planning your next spa treatment or game viewing. The menu presented to us by Executive Chefs Christine and Brett was extensive, innovative and nutritious. Portions were ample, with plate presentation a particular delight and service was delivered at a pleasant pace with knowledgeable personnel headed up by headwaiter Sipho Mambo.

| | | |
| --- | --- | --- |
| The tasting menu being quite extensive warrants mentioning some notable appetizers in particular, such as Spiced Slow Roasted Crisp Duck Leg, apple & hazelnut salad, with honey & soy dressing as well as Buffalo Carpaccio, spiced pineapple chutney, parmesan shavings, capers, rocket & hazelnuts. The meat on the duck leg literally 'fell off the bone' and upon tasting it the full flavor of the Chinese five-spice mixture permeated my palate. The buffalo carpaccio is chiefly special in that it is local wild buffalo that has had its meat cured overnight in a brine mixture of salt, sugar, juniper berries, cloves, pepper, lemon and orange zest and then hung up in the cooler for two weeks, thus producing it unique flavor and texture. | | Karkloof Spa Restaurant - Cuisine |

For a main course we sampled a very special Slow Roasted Cutlet of Organic Lamb, seasoned with toasted cumin, and accompanied by courgette, vine tomato, currant & almond couscous, braised shallots, onion cream & crisp onion rings with rosemary jus. There was also a delightfully prepared Filet of Lightly Smoked Drakensberg Trout, with olive crushed potatoes, sautéed courgette ribbons, and tomato & onion seed chutney. Both entrées showed creativity, expertise with food combinations and resourcefulness in utilizing local ingredients wherever possible. Wellbeing is always on the minds of Executive Chefs Christine and Brett and together with their kitchen team they have also developed menu items as part of a 'raw vegan diet', never heating the vegetables above 47degrees C, so that the natural enzymes, microorganisms and bacteria are not destroyed.

| | | |
| --- | --- | --- |
| Karkloof Spa Restaurant - Cuisine | | This will work to enhance the immune system, improve gut flora to aid in proper digestion and neutralize free radicals to reduce the risk of serious illness. Utilizing freshly harvested and locally grown organic vegetables for their creations, the chefs have added Mock Vegetable Linguini, with air-dried tomato and olives, rocket and pine nut pesto, all of it being raw. |

If there is a need for additional dietary requirements such as gluten-free or food allergy alerts, the chefs are only too eager to meet with you one-on-one to discuss the issues personally. Dessert is another exceptional discovery for us when we sampled Lindt Couverture Chocolate Tart, a devilishly dense moist and chewy chocolate cake topped with a large dollop of passion fruit sorbetto. The raw food dessert option was called Pavé, which consisted of thinly sliced sections of apple arranged in alternating layers with chopped pecans, as if a sort of 'raw' Napoleon that had been marinated in a mixture of lemon juice, mint and locally sourced honey.

| | | |
| --- | --- | --- |
| Being in South Africa for the first time meant sampling some of its finest wines from the Stellenbosch, Franschhoek and Paarl regions near Capetown. Karkloof Spa prides itself on offering an extensive list of fine South African wines with suggestive pairings for each menu item. Pierre Jourdan Tranquille, Franschhoek, RSA, a blend of pinot noir and chardonnay naturally took on a somewhat topaz color and showed good structure while exhibiting balance and freshness as an easy to drink summer beverage. | | Karkloof Spa Restaurant - Wine |

We savored a bottle of Hartenberg Cabernet Sauvignon, 2006 Stellenbosch, RSA, winner of several medals of international distinction, and found it to suggest forestberries and Italian plums in a full-bodied structure – perfect accompaniment for the Slow Roasted Cutlet of Organic Lamb as previously described. Next was a Bordeaux-style blend called Veenwouden Classic 2003, Paarl, RSA implied chocolate covered espresso beans with a hint of St Germain Alpen elderflowers in a silky smooth finish which complimented the Buffalo carpaccio.

2012 - Karkloof Spa Restaurant - Seven Stars And Stripes - Award

Finally our sampling took us to a very fine dessert wine named Vin de Constance, Klein Costantia RSA, from the area around False Bay, Cape Town showed us why this terrificstyle wine was prized by kings, emperors and literary greats. Using Muscat de Frontignan grapes to create a complex wine of pure unadulterated pleasure revealing an undercurrent of white stone fruits, citrus and apricot wrapped in a gentle minerality to produce a long finish. A perfect ending to a perfect culinary experience at Karkloof Spa, in the midst of an enigmatic, transcendent environment of peace, tranquility and renewal.
by Edmund & Thorsten Buehrmann

Editor: John Lomitola

Editor-in-Chief: Ingrid Lemme
© 2012 ~ Seven Stars and Stripes, Inc.