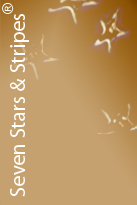 American Dream Cuisine™
Restaurant: L'Europe
St. Petersburg - Russia

Society - World Level Perfection
June - 2006
6 Stars & 7 Stripes
Cuisine & Service

The Ultimate Award:
Seven Stars and Stripes®

It's amazing to think that Restaurant L'Europe has evolved in so many positive ways since the last time our team of culinary experts paid a visit in 2005. We returned recently to find that this elegant restaurant, which is established in a category all its own, has taken on the brilliant talents of the youthful French chef Yoann Bernard under the mentoring of his good friend and colleague Dominique Ferchaud. L'Europe has emerged in the focal point of culinary sophistication with its inspired Russian and Continental fare calling to mind the glorious and heady days of pre-revolutionary Russia. Recipes are carefully developed to reflect the bygone days when royalty reigned supreme, combined with a thorough sprinkling of modern French cooking techniques and plate presentations.

| | | |
| --- | --- | --- |
| The fabulous Art Nouveau interior is ever present and adds to the tremendous ambiance with hand crafted stained-glass windows and carefully chosen antique furnishings. Comfort is complete as the physical layout of cathedral ceilings surrounded by pleasing earth tones of lavender, cream and gold works well to soften the tone and make it conducive for unrivalled fine dining. | | |

Chef Bernard's performance during our visit was impeccable as he focused on some of his personal favorites that he brought with him from his birthplace in Brittany. First up was Cucumber and Baby Shrimp floured with Tarragon and served with Cold Borsch Mousse, which proved to be an interesting blend of French and Russian cultural finesse. A well-chilled bottle of Louis Roederer Brut, NV added character to the appetizer with its extremely fine bubbles and long but subtle white fruit finish. A quick glance up while sipping the straw gold liquid drew my eyes to the cool vaulted interior framing the stained glass ceiling hanging over us as if suspended from the sky. Our server Pavel working with headwaiter Vitaly quietly cleared for the next course of Duck Liver "Nugat" served with Orange Tuile and Pear and Green Apple. It was beyond a doubt the most refined rich flavor and creamy smooth texture fittingly positioned next to a 'tuile' or thin, crisp cookie made from crushed almonds and orange zest. A deep energetic amber colored 2003 Sauternes A.O.C. provided the warmth needed to pair with creamy delicate opulent 'nugat' of duck liver.
Brittany Turbot served with Lemon-Tomato Confit, Green Asparagus and shaved Chorizo in Basil Emulsion was the next choice emanating from Chef Bernard's well-organized efficient kitchen. Food and Beverage Director Daniel Burkhard hovered over our table bringing with him a very fine bottle of 2003 Chablis Premier Cru Les Vaillons, Domaine Pinson as his professional suggestion to match with this course. A light fruit nose of lemon oil and spicy oak proved to be easygoing with a creamy texture resembling woven silk cloth. There was a sudden bustle of activity as the servers prepared the table for an intermezzo of Passionfruit Granite with a shot of Grenadine syrup, a delightfully refreshing, pleasing concoction designed to 'shock' the palate thereby getting it ready for the main event. Chef Yoann pulled out all the stops by resorting to the traditional 'Bretton' method of preparation for the delicate Veal Filet served with Baby Carrots, Braised Lettuce, Mushroom 'Cigarette' and Balsamic Jus, reaching all the way back to his roots in France for this recipe. Another fine pairing was presented for this entrée in the form of a 2002 Crozes-Hermitage La Rollande, Charles Brotte from the Rhône valley. This simple but elegant wine is made entirely of syrah grapes thereby imparting a delicate nose of flowering violets with a spicy pepper finish. As we finished our entrées and prepared ourselves for the sweet pleasures of dessert and cordials, we mused at the possibility that Chef Yoann Bernard has in fact stepped up to meet the challenge of continued success and prosperity at his outpost in St. Petersburg. We couldn't think of a finer venue for him to prove his mettle and establish himself among the great chefs of Europe.
"L'Europe has emerged in the focal point of culinary sophistication with its inspired Russian and
Continental fare calling to mind the glorious and heady days of pre-revolutionary Russia" ~ TB
Lime Crème Brulee served with Fresh Pinapple Salsa and Coconut Sorbet/Emulsion came to be presented to us along with two short glasses of Taylor's 20 yr. old Tawny Port and double espresso. It is becoming progressively more accepted that Grand Hotel Europe has moved into position as one of the greatest locations in the world for gourmet chocolate creations. It is the brainchild of Executive Chef Dominique Ferchaud using his incredible creativity to begin offering GHE's own line of flawlessly exquisite house made chocolate handiwork. It seems that along with his secrete blend of several premium cocoas and flavorings, he has designed an irresistible delicacy strong enough to woo the most discerning chocolate lover into his embrace.
As if we all didn't want the night to end after this 'celebration meal' we all decided to stop for a nightcap at the Lobby Bar. Cognac was the final selection to accompany the addictive chocolates while afterward a late night star-gaze over the city of St Petersburg could produce just the right bedtime medicine for a restful sleep.
by Thorsten Buehrmann & Arno Goudschaal

Editor: Ingrid Lemme,

Editor-in-Chief: John Lomitola
© 2006 ~ Seven Stars and Stripes, Inc.