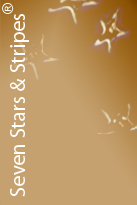 Le Grill Restaurant
Prague - Czech Republic
Extraordinary
January - 2011
5 Stars & 5 Stripes
Overall - 'Cuisine & Service'
The Ultimate Award:
Seven Stars and Stripes®

An intriguing bust of Mercury, the Roman god and patron of travelers, stands high above Hybernska Street on a windowless façade of the Kempinski Hybernska Hotel. Its gaze is downward toward the street as if beckoning passersby into the cultural and historical wonderland of what is now "the pearl of Kempinski". Inside the huge wooden doors of this former 17th century Baroque palace and next to an inner garden stands one of Prague's finest culinary gems, Le Grill Restaurant. After decades of emotion deadening domination simply by being behind the Iron Curtain, Prague has emerged on everyone's 'top ten' bucket list of new places to visit and Le Grill Restaurant is certainly worthy of inclusion on anyone's 'top ten' new culinary escapes. In the tradition of the Franciscan Monks (Hyberns) who grew potatoes in their own garden on this very street, Le Grill uses local sources for many of its fresh ingredients, which in turn become delicious components on Executive Chef Marek Fichtner's (CLICK HERE) artfully conceived menu. What we know about Chef Marek is impressive, starting in Czech Republic when just out of Culinary School, gaining valuable experience on several large cruise ships including Celebrity Constellation and then on to Saudi Arabia and Switzerland before returning in triumph to his homeland and taking over as Executive Chef and F&B Director at Kempinski Hotel Hybernska.

| | | |
| --- | --- | --- |
| Le Grill Restaurant, Chef Marek's workplace, is a beautiful world of blissful contrasts through architectural divergences. A rather large red Baroque style chandelier hangs low off the ceiling, calling to mind rich, hot, passionate romance, as any Feng Shui practitioner would know. It's a powerful focal point for a romantic interlude and combined with the audacious use of indirect lighting and wood accentuated flooring provides a warm and fuzzy canvas from which Chef Marek can paint his masterful cuisine. | | |

Our dining experience at Le Grill started with Creamy White Tomato Soup with Confit Tomberry Tomatoes (CLICK HERE), which we eagerly tasted while sipping a locally produced Czech Sauvignon Blanc, Pozdni sber 2008, Reisten. Our servers Hana, Julie and Ilja provided us with a relaxed, unhurried but professional service experience that was greatly appreciated as they effortlessly moved us from course to course. Chef Marek's tasting menu now brought us to Grilled Pike Perch in Lardo on Grilled Polenta and Green Asparagus (CLICK HERE), a delicious fish with light, firm but tender meat, yielding a delicate flavor. A delightful late-harvest Czech Riesling Ryzlink vlassky, Mikrosvin Mikulov 2009 brought a harmonious and pleasant acidity wrapped in a light green color.

2011 Le Grill Restaurant - Seven Stars And Stripes - Award-Hand-Out

Our main course of Duo of Pepper Crusted Pork Fillet and confit belly, parsnip puree, beetroot mouse and morel sauce called to mind a take off on an authentic Bohemian specialty served with root vegetables and earthy morels. Zweigelt, a not so common bottle of red wine produced in the region Zweigeltrebe Jakostni, 2006 Coteaux Peluic displayed tangy fruit with a soft silky texture. Finally, dessert of Marzipan Dumplings with Apples and Mascarpone Sabayon (CLICK HERE) worked its magic with three delightful dumplings sitting in light, foaming rich custard topped with a sprig of red currants. We finished the evening with a snifter filled with Gold Slivovitz Private Reserve, a Damson plum spirit with soft aromatics reminiscent of raisins, and violets, as well as other dried fruits, a perfect bedtime beverage. Congratulations to Executive Chef Marek Fichtner, a bright star in the heart of Europe.
by Edmund & Thorsten Buehrmann

Editor: John Lomitola

Editor-in-Chief: Ingrid Lemme
© 2011 ~ Seven Stars and Stripes, Inc.