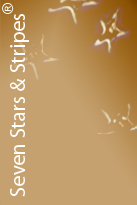 Prague - Czech Republic
at the Corinthia Towers Hotel

Extraordinary - Society
November - 2006
5 Stars & 6 Stripes
Cuisine & Service
The Ultimate Award:
Seven Stars and Stripes®

Hot towels with jasmine oil and small samplings of Oriental delights all stuffed into petite mason jars offered us a sneak preview into the creative inspirational cuisine being touted at Prague's popular and trendy eatery, Rickshaw. It is located in the excellent Corinthia Towers Hotel and General Manager Christian Grage, seeing a chance to go against the grain with a completely unique concept, decided to present 'Eclectic Asian' cuisine in a city better known for its knedlo, zelo, vepro (roast pork served with sauerkraut and dumplings). It seems obvious that this dining model for the signature restaurant of the exquisite Corinthia Hotels works very well at the Rickshaw Restaurant. Most recently it had been recognized for quality service and authentic dining experience with the "Best Gastronomy Concept" award from Food-Service Magazine.

Thorsten Buehrmann & Marc Guenther

| | | |
| --- | --- | --- |
| Kristyna Stachova & Tatiana Hlavova | | Gabriela Jonakova & Kristyna Jonakova |

I distinctly remember falling into Richshaw's spell immediately upon entering as I was greeted by Restaurant Service Manager Tatiana, amid the textured heterophonic sounds of a bamboo flute. An incredible floral display featuring Chrysanthemums (kiku) in a fireworks explosion of white phosphorus graced the entryway. Tatiana guided us to our enigmatic table situated next to a countertop artfully arranged with papayas, pineapples, persimmons, lychees and coconuts where we were enveloped in an unmistakable musky-sweet, perfumed atmosphere. Even an authentic 100-year-old Kimono was hanging on the wall, which brought me to realize that the reason for all this was to create an atmosphere of discrete calm in the middle of a city of torrid, passionate madness. It worked to my satisfaction!

| | | |
| --- | --- | --- |
| Head Chef Suchao Huangwatana was prepared to share with us some of his best loved pan-Asian creations, which have been gathered from such far away places as Malaysia, Indonesia, the Philippines, Japan and especially Thailand. I must tell you to prepare your senses for lesson in exotic flavors and aromas as we found Head Chef Huangwatana's cuisine absolutely unique. For starters, we were treated to series of tasty appetizers arranged in separate ceramic bowls including Lab Mu (very hot pork salad with red chili), Shrimp Cake (with tamarind and coconut curry), Yam Pla Tuna (fried with mango, chili and peanuts) and Kai Ho Bai Tei (chicken with soy, sesame seeds in pandan leaf). | | |

A bottle of local Czech wine Chardonnay U Venuse Pozdni sber, Reisten, Moravia was produced to go with the appetizers and its light, crisp Chablis-like body worked well with all of them. We recovered somewhat from the very hot red chili, which was actually very refreshing and produced a real craving for more of the same. We started to imagine ourselves as pioneers traveling to some far-off Asian land and sharing centuries old secrete recipes with the locals. Our Sommelier Karel Gult came along now with an inquisitive look on his face to see what we thought about the Chardonnay from Moravia. I expressed my pleasant surprise as to how well it went with the appetizers and was quickly told by Karel to expect another revelation for the finale.

| | | |
| --- | --- | --- |
| | | The next course Tom Yam Kai seemed to reach the apogee of flavor with an interwoven incorporation of spicy hot & sour soup with chicken, galangal roots, lemon grass, kaffir lime leaves, red chili and coriander. Not only was this an eruption of interesting taste, it was also a striking visual presentation. Now it was time for the main courses. It occurred to us that with so many different cultures competing for dominance on the palate it might begin to work against the whole concept. |

This was not to be as we found out with the Kaeng Khiao Whan Phak, which offered a medium spicy assortment of vegetables in green curry with sweet potatoes, eggplant, lotus and taro root. This dish should be recommended to the person who desires a harmonious blend of vegetable that work well together with their spices exciting the palate to life again. Another example of Head Chef Huangwatana's creativity was his rendition of Beef Teriyaki, which we raved about throughout the rest of the dinner. It consisted of grilled beef filet with Teriyaki sauce, garlic sesame seeds, radish and ginger and proves the point that the most delicious foods often don't have to be complex.
2006 Award-Hand-Out: Rickshaw, Prague - CZ
We ended the evening with Khao Nioa Ma Muang, a delectable dessert of sweet sticky rice with mango and jack fruit. As promised, sommelier Karel approached the table with another bottle of Czech wine, this time Ryzlink Vlassky Sedlec u Mikulova, Moravia. It was a delightful golden rich ice wine produced from Riesling grapes and offering a powerful aroma of ripe fruits with raisins and apricots on the palate. Our dining experience completed, we were met by Executive Assistant Manager Marc Guenther for an informal debriefing on our impressions of the cuisine. We spoke about the quality and creativity shown by Head Chef Huangwatana and his team as well as the focus of ingenuity and flavor. When in Prague, do as the people do! And so it was that we experienced Rickshaw Restaurant, one of the incredible leaders in dining for locals and out-of-towners alike.

na zdraví! (cheers! in Czech)
by Thorsten Buehrmann & Arno Goudschaal

Editor: John Lomitola

Editor-in-Chief: Ingrid Lemme
© 2006 ~ Seven Stars and Stripes, Inc.