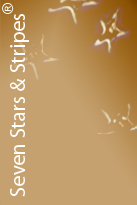 Restaurant Sonnenhof
Vaduz - Liechtenstein
Society
May - 2007
6 Stars & 6 Stripes
Overall - 'Cuisine & Service'
The Ultimate Award:
Seven Stars and Stripes®

A charming, delightful feeling of dining in an European Princely State during the Renaissance overcame me, complete with visions of hilltop villages, river valleys silently guarded by storybook castles and high Alpine meadows above the tree line dotted with bell-toting grass-fed cows. A reality check was in order for now as I prepared to dine at the Park Hotel Sonnenhof's first class restaurant led by Executive Chef and owner Hubertus Real. After all, this is the 21st century and not the Middle Ages. I still held out the anticipation that I would be experiencing something truly great as promised by Chef Hubertus as he has been known as a sort of 'culinary prestidigitator' or juggler of food. This would be in keeping with his leadership in creating some of the finest and imaginative cuisine in the European fine dining circuit. I was not to be disappointed!
A refreshing fluted glass of champagne flavored with a locally harvested and produced elderberry syrup reminded me of the benefits of using mostly seasonally available products. While sitting in the fireplace anteroom before dining, it all seemed to make sense now. One should slow down and enjoy the simple things in life; let the enjoyment penetrated the very fabric of your being and appreciate all the talents that are before you. Chef Hubertus was ready for us now and had prepared a special menu of some of the latest creations in his repertoire.
"The discovery of a new dish does more for human happiness than
the discovery of a new star." ~ Brillat-Savarin.

| | | |
| --- | --- | --- |
| Fresh baked breads including whole grain, sour dough, sunflower seed, poppy and caraway were brought hot to the table along with raw milk butter presented on a stoneware plate. A bottle of artesian well water from deep under the mountains of Liechtenstein proved to be squeaky clean although soft on the palate. A quick glance around the restaurant proved to us that Chef Hubertus was indeed a remarkable 'kinetic' artist, running entirely on self-generated energy. His restaurant was full of various kinds of people at different stages of completion of their dining experience and Chef Hubertus was making the rounds in between his kitchen duties just making sure that his respected clientele was in fact satisfied with his creations. | | |

"Chef Hubertus Real captivates you first with his plate presentation fantasies that suspend
conventions of realism until you delve into it and discover the rich abundance of
exotic flavors that adhere to form his own personal work of art." ~ TB
Our encounter with the creative cuisine of Chef Hubertus had some notable mentions. A figurine-like presentation of Skewered Lobster with Essence of Cherry Tomato made to look like a soft-boiled egg was the perfect texture and temperature and practically melted in the mouth with every bite. A beautiful bottle of Sancerre produced in St. Gallen Switzerland by Domaine de Sarry Michel Brock, offered up the unmistakable flavor of the sauvignon blanc grape highlighting the grassy, spicy notes while fomenting aromas of green fruits suggestive of gooseberries.
Steinbutt (Fluke) Filet with Wild Garlic Crust over Fresh Spring Garden Peas, offered up the delicate flakes of white meat fish filet covered with the most aromatic wild garlic crust reminiscent of fresh forest air. This in turn was placed delicately over the most stunning Kelly green fresh garden pea base. Together it made for a refreshingly full flavor front of the mouth feel created by a chef who wasn't playing it safe and knows how to craft flavor sparks without explosives. A truly stunning example of California Chardonnay that rivals the very best White Burgundy was presented in the form of a 1998 Kistler Chardonnay, Sonoma Coast. It possesses a definitive yellow color with crystal clarity, multi-layered richness and flavors, and a super long, delicious finish. It massages the mouth with lushness.
2007 Award-Hand-Out: Restaurant Sonnenhof, Vaduz - Liechtenstein
A third mention should be the Duet of Pata-Negra, with caramelized artichokes, Physalis (ground cherries) and chive potatoes. The Pata Negra pork is raised on a strict diet of acorns thus imparting a unique flavor profile of a delicate nutlike taste. Tender morsels of artichokes, sweetened during the cooking process were arranged next to asparagus tips and citrus-like Physalis going 360 degrees from salty, nutty, citrus to sweet and back to salty again with every bite. A bottle of Chateau Gloria, St. Juliens Cru Bourgeois 1997 with an elegant dark fruit nose and lovely texture did the right thing with the entrée at hand. It's ripe and supple tannins and good firm acidity had all the features to go with these strongly primal opposing but complementary forces.
We finished the evening with a delightful rendition of Ginger Sabayon with Strawberry-Rhubarb Compott and Pineapple Sorbet. Chef Hubertus captivates you first with his plate presentation fantasies that suspend conventions of realism until you delve into it and discover the rich abundance of exotic flavors that adhere to form his own personal work of art. During the entire dining experience we were assisted by the very knowledgeable Joachim Pahlke - Chef de Service and Anke Scherer - second Chef de Service, making up part of a dynamic team that help keep the Park Hotel Sonnenhof at the pinnacle of success.
by Thorsten Buehrmann & Marcus Schuhmacher

Editor: John Lomitola

Editor-in-Chief: Ingrid Lemme
© 2007 ~ Seven Stars and Stripes, Inc.