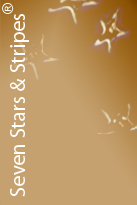 at the Ritz Carlton in Philadelphia, USA

Extraordinary
September - 2006
5 Stars & 5 Stripes
Cuisine & Service
The Ultimate Award:
Seven Stars and Stripes®

Amid the backdrop of dark wood paneled walls adorned with large portraits in oil, leather booths over which were hanging ornate chandeliers and a decidedly unhurried but efficient movement of people crowed in for 'Restaurant Week' in Philadelphia, stood Hotel Manager Grant Dipman waiting to welcome us to his flagship restaurant of the Ritz-Carlton. It was a special feeling of welcome to be greeted with a big warm handshake and an introduction to the smiling Maitre d' who then wove his way though the maze of seemingly happy patrons. Dining under high airy ceilings and the nearby spotlessly clean and efficient show kitchen inspired us to imagine what it must be like to work in such an exciting environment under the leadership of Executive Chef Kevin Sbraga and the Ritz-Carlton credo. A pledge to 'provide the finest personal service' is carried as a mantra by all employees in the form of a thin folded booklet and it was evident from the start that it begins with the management living and working through example.
Executive Chef de Cuisine Sbraga cut his teeth at Johnson & Wales University, the premier venue for the future great chefs of America. After an externship at the Hotel Metropole in Brussels with a French master chef, Chef Sbraga completed his BA at Johnson & Wales and went on to gain valuable experience and influences at various locations in the Ritz-Carlton chain. We were impressed with Chef Sbraga's worldliness and in his own words how he "Re-defines American cuisine with new twists on tried and true combinations". Much of his menu Sbraga told us is prepared through the art of Sous Vide or "cooking under vacuum" as learned through his experiences with mentor Arnaud Berthelier, one of the great chefs of the Ritz-Carlton family.

| | | |
| --- | --- | --- |
| It was now up to us to get the most out of this much anticipated degustation (tasting) menu that awaited us at the Grill Restaurant of the Ritz-Carlton, Philadelphia. To start with Chef Sbraga wowed us with Fire Roasted Corn Chowder, Jumbo Lump Crab and Apple-Wood Smoked Bacon while Sommelier Aaron Kleinle took care to pair it with a sparkling wine from Domaine Carneros, Napa Valley. This couldn't have been a better pairing as the subtle creamy flavor of the wine offered an understated challenge to the salty bacon and ocean-flavored crab. Next came the Big Eye Tuna Tartare with Sesame-Soy, Wasabi Ice Cream coexisting with a Pinot Gris, King Estate, Oregon 2004. | | |

A work in progress, you might say as the rich fatty magenta red tuna aspired to greatness with the help of the organically grown grape varietal delivering elegant refined fruit with a very long finish. Our server Javier suggested that we cleanse our palates with some bread before the next course and we couldn't resist the French baguettes. He returned from the kitchen with Heirloom Tomato Salad with Shaved Parmesan and Tomato Sorbet while the sommelier poured us a glass of Peju, Sauvignon Blanc, Napa Valley 2005. Our thoughts were drifting back to the summer and the bountiful season for tomatoes as we thoroughly savored each morsel with intermittent sips of the fruit forward luscious wine.
"Sbraga defines American cuisine with new twists on tried and true combinations." ~ TB
Up next our gracious host Chef Sbraga sent out Pan Seared Wild Striped Bass in Thai Mussel broth and Baby Bok Choy as a fourth course and this time a dramatically different glass of Conundrum, White Wine Blend, Caymus 2004. This wine is an example of superb layering of floral, spicy notes in a lush texture that works well with the kind of contemporary fusion that is on the creative mind of Chef Sbraga. For our fifth course we were presented with Roasted Gionnone Chicken with Goat Cheese Polenta and Olive Jus together with a perfect glass of Summerland, Pinot Noir Fiddlestix Vineyards, Santa Rita Hills 2004. As the tasting menu was nearing its end we took time to reflect on some of the fine creations that this fabulous team of chefs had brought together. We were impressed by the originality of the recipes and plate presentations of the kitchen team lead by Chef Sbraga combined with the wine parings of Sommelier Aaron Kleinle. Our final entrée was put forward as Braised Short Ribs & Grilled Filet of Beef as a dynamic duo of sorts worthy of comparison and savoring. Cabernet Sauvignon, Jordan, Alexander Valley 2002, supported this entrée with a very rich in texture and opulent flavors of ripe blackberry, cherry and cassis.
Award-Hand-Out: The Grill Restaurant at the Ritz Carlton Philadelphia, USA
Finally we were treated to a Ritz-Carlton Lemoncello Martini to go with our dessert of Meyer Lemon Tart with Preserved Lemon Jam for a complete citrus rush. We owe our thanks and gratitude to the professional team under Chef Sbraga in the kitchen and out in the restaurant. The dining experience was especially satisfying and in keeping with the overall world-class quality of the Ritz-Carlton family.
by Thorsten & Simone Buehrmann

Editor: John Lomitola

Editor-in-Chief: Ingrid Lemme
© 2006 ~ Seven Stars and Stripes, Inc.