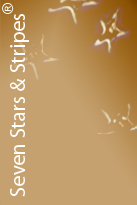 Mumbai - India
Society
June - 2007
6 Stars & 6 Stripes
Overall - 'Cuisine & Service'
The Ultimate Award:
Seven Stars and Stripes®

Mohit Nirula, the GM of the Oberoi Mumbai has a lot to be thankful for these days. The Oberoi's flagship restaurant Vetro, has become the toast of the town as an oasis of classical Italian cuisine in a fiery sea of South Asian culture. The 56-seat restaurant is led by Executive Chef Emanuele Lattanzi of Rome, a passionate man, eyes burning with fresh ideas always ready to take on the norm and go against the grain. This clash of cultures results in a special culinary synthesis enabled by the unification of global ideas, influences and reactions. After all, who would have thought you could find 12 year old Balsamico de Modena in the heart of Mumbai.
The most prominent feature of the restaurant is the Enoteca, which resembles a wine 'library' encased in a transparent glass box for the purpose of allowing patrons to sample selected wines and cheeses before entering the restaurant to dine. Restauarant Manager Rahul Korgaokar invited us into this visual magnet hoping to showcase some of his favorite selections out of the 1,200 bottles in the collection. From within the confines of the Enoteca, I focused on the wines of Friuli, Piedmonte, Toscana and Veneto, all the while noticing curious glances from other guests wondering perhaps what the next move would be of these 'aquarium specimens'.
"The highly creative Italian provincial cuisine of Chef Emanuele focuses on regional diversity
and local Italian traditions derived from ages old culinary developments and family recipes." ~ TB

| | | |
| --- | --- | --- |
| Dining in a contemporary Italian restaurant in the heart of Mumbai is quite the experience, especially in the competent hands of Chef Emanuele and his multinational team of specialists. Menus meant nothing to us as we challenged the Chef to dig in and share some of his more memorable culinary creations with us. Our server Pradeep became the conduit between the kitchen and us as he brought out a continuous stream of Chef Emanuele's cuisine concepts reflecting his deep understanding of taste and design. | | |

In retrospect, the whole evening was a unique dining experience although some of Chef Emanuele's selections deserve special praise. Tuscan Goose Liver on Spinach with Black Truffle Gnocchi approached perfection offering a perfect balance between the subtle richness of goose liver and the addictive earthy quality of the black truffle gnocchi. Sommelier Rahul recommended a jammy full-bodied Barbera d'Alba, Marchesi di Barolo, a wine being produced dating back to the 12th century. It is deep ruby red, lively and well-rounded reminding us of woodland berries with vanilla overtones. We also loved the Spaghetti Chittara alla Vetro, featuring artisan Rustichella pasta from the Abruzzo region of Italy. This house favorite combines a rich marscapone sauce featuring Umbrian black truffles with the clean taste of lemon zest. A bottle of Nozze d'Oro, Tasca d'Almerita, a white wine from Sicily that combines equal parts of Inzolia and Varietà Tasca producing a fresh full-bodied wine not unlike a crisp Sauvignon Blanc.
At this point I could seriously imagine myself dining alfresco somewhere on the Amalfi coast of Italy but a reality check proved that this was India as our server Pradeep arrived with my personal favorite Thyme crusted grilled Rack of Australian Lamb with Root Vegetables and Celery Sauce. Don't let the 'Australian' lamb fool you into thinking something was amiss. The highly creative Italian provincial cuisine of Chef Emanuele focuses on regional diversity and local Italian traditions derived from ages old culinary developments and family recipes. My wife Simone worked her way through the delightful rendition of Fileto di Tono alla Siciliana whimsically combining Yellowfin tuna encrusted with sesame seeds over a fire roasted tomato and caper sauce and asparagus. Both entrées were paired with a robust and velvety Barolo, Marchesi di Barolo.
Our culinary 'challenge' successfully completed we decided to take an evening stroll on the ocean shore for a panoramic view of the famed Mumbai necklace, as referred to by the locals. This night was especially beautiful as we walked along the beach toward the lights of the city strung out in front of us like a necklace as if it was our own private show.
"Culinary excellence is essential but is not enough, it needs fulfillment.
This charismatic team delivers the kind of service that sets them apart." ~ TB
by Thorsten & Simone Buehrmann

Editor: John Lomitola

Editor-in-Chief: Ingrid Lemme
© 2007 ~ Seven Stars and Stripes, Inc.