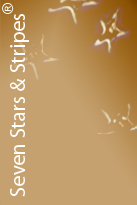 Pärnu - Estonia
Extraordinary - Merit
April - 2008
5 Stars & 4 Stripes
Overall - 'Hotel & Service'
The Ultimate Award:
Seven Stars and Stripes®

The northern European country of Estonia lies along the Baltic Sea, just below Finland. Tallinn, Estonia's capital city is about 40 miles south of Helsinki, across the Gulf of Finland. We flew in from Hamburg, Germany, landed at Riga Int. Airport (RIX) and arrived three hours later in the charming coastal resort town of Pärnu, ideally located in close proximity to sandy shallow bay beaches. One hundred and seventy years ago, heated seawater baths were here and open to the public. The healing properties of Parnu's seawater was discovered and scientifically proven at that time. Historic, charming Parnu is the most popular spa resort destination of Estonia. As we look around Parnu, an area rich in folklore and fairy tales, we were transported back in time to the days of explorers and bay men.
There are still charming cobblestone streets, and natural spas and restaurants at every turn. Each street revealed neat little shops just waiting to be discovered. We had come to discover Estonia's hidden gem, and most fascinating hotel…Ammende Villa. The splendid Ammende Villa, lovingly restored, is one of the most precious historic landmarks of Parnu, sparkling from afar, in well maintained park like garden, walking distance to an amazing beach. The hotel was built in 1904 by wealthy merchant Hermann Ammende for his daughters wedding reception. The architecture features are stunning with striking wooden staircases, hand painted ceilings, and large spacious sitting rooms that help create a traditional atmosphere. Our check in was quick and within minutes we were escorted to our splendid accommodations. Ammende Villa has a wonderful oversized living room where one may read a book, meet other guests, or have tea or a cocktail. We adored the Red Salon with it old parquet floors, the Blue room (dining room) with its unique green tiled stove and sparkling chandeliers and the exquisite blue hand-painted art nouveau ceilings with their historic significance and splendor.
At times it was easy to forget that we were in the 21st century, and I found myself surprised to find the villa connected to the World Wide Web, which I put to immediate use. Beds and linens were fabulous as was the breakfast next morning. The choices and selections of food were fantastic and the service superior. Meals may also be taken on the outdoor terrace overlooking the fairytale gardens. I availed myself the luxury of an in room massage, made all the more pleasant by powerful and experienced hands. Another interesting benefit of staying at Ammende Villa has long offered homeopathic/ alternative medicine to its guests. Time for dinner, the famed restaurant of Ammende Villa is celebrated for its French Mediterranean infused cuisine.
"The Seven Stars and Stripes - Award-Hand-Out Ceremony was a royal banquet, we dined in delightful company;
guest of honor was Governor Mr. Toomas Kivimägi. The cuisine, the candles, the flawless service,
it was a fabulous evening; the entire Ammende team performed superbly." ~ TB
by Thorsten & Edmund Buehrmann

Editor: Ingrid Lemme

Editor-in-Chief: Barry Kay
© 2008 ~ Seven Stars and Stripes, Inc.