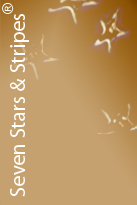 Hotel Atlantic
Hamburg - Germany
Extraordinary - Society
August - 2007
5 Stars & 6 Stripes
Overall - 'Hotel & Service'
The Ultimate Award:
Seven Stars and Stripes®

'Welcome to Hamburg', in English, was the first thing I read on a pretty sign when the train rolled without any noise into Europe's 'Venice of the North' train station. My destination, the Grande Dame of Hamburg, the celebrated Hotel Atlantic Kempinski, facing the famous, picturesque Aussenalster (Alster Lake). I reached Europe's most famous (or infamous) hanseatic city this time by train. The train arrived just 500 feet from the 'Grand Dame', besides 'she' is conveniently located just about twenty-five minutes from Hamburg's sassy International Airport. My driver was prepared to chauffeur me in the house BMW 750 IL to the hotel, instead he took just my luggage since I decided to walk. All around I felt Hamburg's gripping cosmopolitan buzz, combined with its unique traditional, maritime, old world charm. As Hotel Atlantic Kempinski, a gracious landmark with its white, impeccably maintained façade and spectacular architectural details came in sight, my eyes were instantly drawn to the shiny polished precious main entrance. Hamburg's flagship hotel opened in 1909, then 'Grand Hotel', was accommodating guests who were traveling abroad on fashionably famous Atlantic Ocean liners. Suddenly, the doors swung open, and friendly, welcoming, honest smiles invited my to enter. "Guten Tag!" As I was quickly and professionally checked in, with just the right amount of homey touch, I admired the high ceilings of the arrival hall and its priceless art pieces and antiques all around.
My accommodations were in the clouds, the Sea Cloud suite, that is. High-ceilinged bedrooms and suites, charmingly furnished, well designed and comfortable with high speed WiFi, Internet access available. With the Kempinski Hotel Atlantic Hamburg ideally located on Lake Alster, my view was simply to die for. Little sailboats came into sight dangling on the bluer-than-blue lake Alster, it was hard to believe that we were here actually right in the heart of Hamburg. As a European, I was delighted to find a bidet in the bath facilities and charmed with the maritime touches even here. There was a ship's bull's-eye decorating the bathtub adjacent to double sinks in fine Italian marble, complemented by darker woods. I must applaud the housekeeping department for their creative touches; two towels were folded and placed in eyesight featuring the house' logo as 'KEMP' and 'INSKI'. A unique wooden treasure chest was arranged on the living room table displaying fresh, colorful, carefully selected fruits and nearby a three-tired white porcelain canapé étagère, protected with a tall glass dome demanding to be raised.
The Hotel Atlantic Kempinski Hamburg attracts leaders of society and celebrities for almost a century. And sure enough I ran in Udo Lindenberg, an internally renowned and adored rock musician, author and painter. Mr. Linderberg resides here year-round and considers the hotel his home. It is said that the Hotel Atlantic Kempinski Hamburg has been a culinary institution ever since the day it opened its doors, 'feeding' the success of the meeting, wedding and banquet business. Fabulously designed and meticulously decorated event halls mesmerize attendees, playing an important role in the success of national and international gatherings and corporate affairs. The Hotel Atlantic Kempinski is boasting one of the most elegant ballrooms in Hamburg's history, the ornate banquet room could easily be considered as the showpiece of the hotel, combining awe-inspiring 'cathedral ceilings' with old-world splendor. Parts of the Grande Dame are presently receiving a major face-lift, culminating in larger accommodations and upgraded health and beauty spa facilities by 2009, while the hotel is fully functioning and accommodating guests in its renowned, gracious style. If the delicious array of canapés from earlier were meant to be an inspiration to the culinary delights to follow that evening, it sure did the trick…
Later that evening we should experience a palate-dazzling intermezzo during dinner of the most fascinating fireworks from the rooftop of the Hotel Atlantic Kempinski (guided by Benedikt Winkels), toasting with a perfectly chilled bottle of champagne. These breathtaking fireworks are celebrating annual events on the Alster Lake spread over three consecutive evenings, each night created by a different artist.
"The Atlanticaner staff is professional, courteous, warm & friendly and clearly displays pride of ownership.
Managing Hotel Director Sebastian Heineman is highly recognized for his outstanding staff." ~ TB
by Thorsten Buehrmann

Editor: Ingrid Lemme

Editor-in-Chief: John Lomitola
© 2007 ~ Seven Stars and Stripes, Inc.