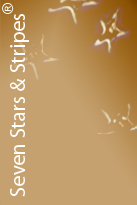 Fairplay Golf Hotel & Spa
Andalusia, Spain

Society - Extraordinary
May - 2008
6 Stars & 5 Stripes
Overall - 'Hotel & Service'
The Ultimate Award:
Seven Stars and Stripes®

The month of May is known to be a perfect time for traveling in Southern Europe and we were on the way to visit Spain. Our destination, the Fairplay Golf Hotel & Spa in Benalup, Andalusia located between the unique, white washed villages of Medina Sidonia and Vejer de la Frontera. Benalup is a newer Mediterranean settlement, surrounded by a gentle nature preserve. It is estimated that seventy-five percent of its population is under the age of thirty. The pleasant two-hour ride along Andalusia's coast in a Mercedes S400 was a bonus considering that we got to admire the charming sights of the fascinating countryside and its friendly people. As we came into sight of this famous white-washed resort, and we were finally able to absorb the entire beauty of the Mediterranean scene, I sighed deeply. There was no conventional check inn at this 'all-inclusive' resort, and golfers, who usually pay high premiums for green fees, pay none; here all included. We were lead to the Putting Green salon where we were welcomed with a flute of a fine pearling, refreshing champagne and a few exquisite, selected hors d'euvres

| | | |
| --- | --- | --- |
| This resort features over eighty luxurious accommodations, most are elegant suites, decorated in different styles such as English Colonial, Sub-Sahara African, Andalusian, Asian and Moroccan. In addition, this resort features one of the most voluptuous private art collections of Europe and offers ten exclusive, private villas with private swimming pools. Our spacious two bedroom suite, 'Andalusia', displayed carefully selected precious furnishings and original art that celebrates the beauty of the land in new and old colors. Owner Bernard Devos, a Belgian entrepreneur and passionate art collector, is proudly sharing his priceless collection throughout his resort with his guests. We noted that the floors of our suite were of comfortably cool, glazed earthy tiles – enticing us to walk barefoot and slip into our customized, embroidered bathrobes. Precious embroidered bed linens were dressing our lusciously decorated, comfortable bed. | | Fairplay - Suite |

While my wife unpacked and expressed her admiration for bath and boudoir facilities and amenities, I opened my Mac Book PRO (there is Wi-Fi throughout the entire resort) and tasted the refreshingly tart 'Cava', a delicious specialty drink of the region. Then we both stepped out onto the balcony and inhaled the views of the red brick tiled roofs of the village below the resort, offsetting the sweeping views of the wide, green rice fields up onto the distant picturesque mountains of Andalusia. A godly place it is that Martin Schneck is managing and has been forming successfully for several years.

| | | |
| --- | --- | --- |
| | | We had appointments at the Benalup Spa and Salon Center, spread over two levels the superbly designed spa also grants the most breathtaking views of the lower Sierra Valleys. The upper level includes a tranquil spa reception area that overlooks a large composed indoor pool, which is connected to the adjoining medical centre. A one hundred and twenty meter infinity outdoor pool, with its base in the hill and a powerful manmade waterfall, is in the works for 2009. We tried a chocolate treatment, which was detoxifying, stimulating and delicious; anti-aging facials; a manicure; and a haircut for me. On the spa menu was a wide selection of complementary and alternative health and beauty treatments, practiced in facilities that are light filled and bathed in the colors of the land and the close-by bay. |

Apropos 'bay', the next day we had what would turn out to be one of the finest sailing excursions we ever experienced. A driver had picked us up at the main entrance of our domicile and chauffeured us on a grandiosely blue sky morning to a relatively small fishing harbor. Here Capt David F. Koster and a historic single-masted sailboat awaited us. Our highly experienced captain has sailed all around the world. The harbor was buzzing at the early morning hours with boats of all sizes, ages and styles, bringing in their catch of the day. We admired loads of all kinds of morning caught fish, including tunas easily exceeding five hundred lbs. Capt Koster and his fine crew welcomed us on board and quickly the experienced crew set sails and within no time we were parting the open waters of the local bay. The wind was decent, though rough at times; dolphins and whales are often appearing boatside. At times were we even able to see the faraway European and African coastlines, reminding us on how small the world actually is. A deliciously prepared, boxed meal was served at lunchtime, emphasizing the harvest of the very waters we sailed upon. One should not miss this unforgettable excursion if the opportunity arises.

2008 Seven Stars and Stripers® - Award-Hand-Out at the Fairplay Golf Hotel & Spa - Spain

As a major golf resort in an ever changing leisure market, with a growing demand for spa facilities, GM Martin Schneck and owner Bernard Devos, have given this iconic place now what it deserves, a solid spa identity. Bernard Devos' investment has to be very good for the local economy and will bring new conference and leisure business to the area. A program for the suites indicted by Seven Stars and Stripes was given particular priority. The Fairplay Golf Resort and Spa is recognized with Six Stars and Five Stripes.
Interested? - Simply:
by Simone & Thorsten Buehrmann

Editor: Ingrid Lemme

Editor-in-Chief: John Lomitola
© 2008 ~ Seven Stars and Stripes, Inc.