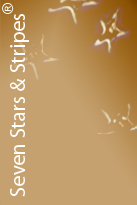 Prague, Czech Republic

Society - Extraordinary
January - 2011
6 Stars & 5 Stripes
Overall - 'Hotel & Service'
The Ultimate Award:
Seven Stars and Stripes®

There is no doubt in our mind that Prague is one of the most beautiful and romantic travel destinations of the world, no matter what time of the year one is visiting. Prague, as a perfectly preserved capitol, features spectacular historic residential and public architecture, besides its wonderfully inspirational cultural heritage. Try to imagine, we were effortless gliding through the unusually calm city traffic, in a BMW house limo from the 7 series, on the way to the Kempinski Hybernska Hotel Prague, located within close proximity to the Old Town Square, Charles Bridge and Wenceslas Square.

Arrival at the Kempinski Hybernska Prague: GM Peter Knoll & Thorsten Buehrmann

The breathtakingly beautiful baroque Palace Kempinski Hybernska Prague - "U Vežníku" - is said to have gone through many changes since its inception in 15th century up until it became one of Kempinski's most unique hotels, a charming, tasteful merge of the historical and contemporary throughout its premises. Kempinski's slogan for this unique property is "Welcome(s) to the Luxury of Space in the heart of Europe". Space is, like in any of the great cities of the world, an issue and the Palace Kempinski Hybernska Prague offers mostly suites that allow precious space.

Kempinski Hybernska Prague: Suite

Impressive - , from the moment we entered the intimate lobby area (CLICK HERE) to our departure, we didn't expect anything less from General Manger Peter Knoll, who took over Kempinski's sole property in the Czech Republic, last April. Peter Knoll, a German with over two decades experience in the hospitality industry, came to Prague from the Kempinski Hotel Corvinus in Budapest, Hungary.

We adored the sophisticated combination of the historical and contemporary style throughout the entire hotel and especially in our accommodations, a private balcony allowing us to gaze over the mesmerizing views of a city that, yes, gets some sleep at night, precious Prague. Our suite featured a comfortable living area, a separate bedroom, a well-designed kitchenette and impeccable bath facilities.
We assure you that the Kempinski Hybernska's Presidential Suite (CLICK HERE) will have you stunned with its unparalleled views over the historic city while residing in contemporary elegance. Also, enjoy Prague by night from the Jacuzzi on the outdoor terrace with a flute of Champagne while marveling at the stars. The level of service we experienced during our stay from this newly trained team (CLICK HERE) was flawless, and the cuisine divine.

by Edmund & Thorsten Buehrmann

Editor: Ingrid Lemme

Editor-in-Chief: John Lomitola
© 2011 ~ Seven Stars and Stripes, Inc.