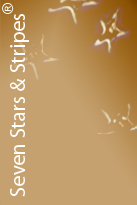 Lake Geneva, Switzerland receives

Society - Extraordinary
6 Stars & 5 Stripes
Hotel & Service

The Ultimate Award:
Seven Stars and Stripes™

Taking the route over Northern Europe we had landed smoothly at Geneva International Airport, Switzerland (GVA). Alberto Matos, our driver, was patiently expecting our arrival and welcomed us with a good old-world handshake and an open smile. The BMW 750IL under his caring guidance granted as a more then pleasant (50 minute) ride to our destination on Lake Geneva - the Le Mirador Kempinski, in Mont Pélerin near Montreaux. A diamond in a platinum setting. By the way Lake Geneva is the largest lake in Western Europe, covering about 224 sq miles of which 134 are Swiss and 90 belong to the French, adding to its charm. The region is of breathtaking beauty; Lake Geneva has been and is a favorite of many internationally renowned writers and film makers. As we were arriving here in July during daylight hours, any kinds of water sports were worshipped on and in these radiant blue waters. It was obvious that the lake is also a paradise for fishing, from shore or by boat.

| | | |
| --- | --- | --- |
| Introduced to us as one of Switzerland's finest luxury resorts, the Le Mirador Kempinski has a location second to none. The very first impression was the one of an elegant county estate, residing gracefully over meadows, vineyards and pastures. We could hear the sounds of the land, the bells of the country, and the world many of us may have forgotten; wondrous, complete. The grounds were perfectly maintained and when the golden main entrance door opened, Eric Favre the GM welcomed us with great grace. Later on we should find out that the man who fits into this picture like no other, is the father of three. That he is a world traveler became pretty clear to me when he shared that his work experience includes well respected positions in Bangkok, Thailand, Riyadh, Saudi Arabia and several other renowned resorts in Switzerland. The world is a village, isn't it? | | |

"We can hear the sounds of the land, the bells of country,
and the world many of us may have forgotten; wondrous, complete." TP
We must mention the elegant grand staircase next to the front desk. Knowing Simone, my bride, (she unfortunately couldn't join me this time), she would have insisted on wearing some kind of a long evening dress for dinner for the full effect of a truly grand entrance. The entrance hall was lit with a magnificent sparkling chandelier.

Our accommodations were equally extraordinare, elegant, harmonious, and exquisite. As our bell man opened the French doors of my suite the concerto of the land pulled me on the wide, pretty balcony. A church bell was ringing. This view of the land and the lake is to be seen before one dies, there is no second. A careful knocking at the door invited us for a champagne welcome toast on the grand terrace; well dressed people with friendly faces mingled with the hotel management. A light summer breeze was pushing a powerful cloud into our direction. After all we were now 1,312 feet above Lake Geneva, perched on a mountain. Looking to the right we discovered an amazing glass-dome that was halfway covering an indoor/outdoor swimming pool. We saw swimmers and sunbathers enjoying well temperatured waters and spectacular views. The cloud was drifting closer …

Later that evening as I was changing for dinner I got to appreciate my comfortably decorated domicile. The amenities were world class: oversized plasma TV, oversized Jacuzzi in the bedroom, bidet, plush robes - just to mention a few. The princess duvet bed was turned down for the night already with little Swiss chocolates on the night stand; I felt cared for. As I laid down for a moment on the bed the white fluffy cloud was now on my balcony and trying to lullaby me with its white wings, but I was hungry and as I got up, it was gone and the blues of the lake were dominating the view once again.
The next day an excursion on Lake Geneva was planned with the 46 foot air-conditioned well-designed Le Mirador house yacht. But my photographer Sascha and I went first of all for a work-out to the fitness room, and that is clearly an understatement. This state of the art, top notch exercise fitness facility gave me a cardio workout fit for a marathon.

The yacht charter, located just a short five minute ride from the hotel, was found to be the ideal toy for small cocktail parties, a romantic dinner or just a leisure day of swimming and diving on the lake; it accommodates 10 people easily. The leather interiors were portraying the colors of the golden wildflower honey we'd found that morning on our breakfast table. Speaking of breakfast: one easily forgets to eat, the breathtaking views during breakfast are worth alone the trip; anything once heart desires in regards to international breakfast cuisine may be ordered right 'to the minute', even a perfectly chilled flute of Veuve Cliquot.

Three restaurants: Le Trianon, Le Patio and Au Chalet offer different, utmost delicious dining styles and all have one thing in common and that is these amazing terraces facing Lake Geneva and the Alps with views to dream. I must applaud the ever-so-present unobtrusive service that allows one to dream. I highly recommend the whole experience at Le Mirador including dining at the Le Trianon.
"…all have one thing in common and that is these amazing terraces facing
Lake Geneva and the Alps with view to dream. I must applaud the ever
-so-present unobtrusive service that allows one to dream." TP
by Thorsten Piosczyk & Sascha Derschewsky

Editor-in-Chief: John Lomitola

© 2005 ~ Seven Stars and Stripes, Inc.