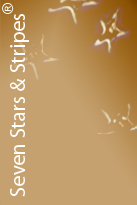 Aschau im Chiemgau - Germany
Extraordinary
October - 2008
5 Stars & 5 Stripes
Overall - 'Hotel & Service'
The Ultimate Award:
Seven Stars and Stripes®

We boarded the ICE high-speed luxury train in Bremen, Northern Germany, on the way south to experience some of the latest innovations at the Heinz Winkler Residenz and once again taste the legendary cuisine of world-acclaimed master chef, Heinz Winkler. It was a pleasant and very relaxing blue-sky five and half hour ride though Germany's most scenic valleys, which we highly recommend to travelers who are discovering this historically significant country for the first time. Munich welcomed us new arrivals appropriately with huge jugs of cool authentic 'Weissbier' - white beer in the ICE lounge until it was time to board the local train to Prien am Chiemsee. The Heinz Winkler Residenz and his celebrated restaurant are located an hour south of Munich in the precious town of Aschau am Chiemsee. If we had thought that we had experienced so far a scenic ride, we were now in for some of the real breathtaking views of Germany's Alpine heartland. At the small train station we were welcomed by the driver of a Porsche Cayenne, proudly displaying the Winkler Residenz logo on the polished doors of the five-seat, mid-sized sports utility vehicle that was granting us ample space.
Check inn was casual-friendly, warm smiles and no formality at all after which we were guided to our two level suites, furnished and decorated in modern-traditional style with warm gold tones and extraordinary art. The Winklers had purchased this historic inn almost twenty years ago, a late medieval building which had had been called the 'Hotel Post' for centuries. Today, this hotel features thirty-two rooms and suites, all with a balcony, terrace or garden access and is supported by the Venetian Restaurant and the Garden Salon. Special events are celebrated at the Mozart Vaults and not to forget the Winkler Residenz' own VitalResort spa, a small but distinctive place of wellness and beauty where guests may enjoy invigorating or relaxing treatments and anti-aging facials. Winkler introduced his very own creation of spa food 'Cuisine Vitale', in the 80's well ahead of the curve, combining well-being with gastronomy, a concept found in most great spas all over the world today.
And then there is the latest creation of the Winkler's, the Davidoff Cigar bar allowing aficionados of fine cigars to "celebrate the pleasure of smoking in an adequate environment". This is definitely the place for after dinner drinks and a couple of puffs, besides it is a fabulous edition to the unique wine cellar, storing 25,000 bottles of Southern Europe's finest and then some. The Winkler Residenz, located in close proximity to a fairytale castle of Ludwig II of Bavaria, with the Alps as fairy tale backdrop is the perfect location for hiking, biking and walking. With 'Indian-summer-like' fall temperatures and the walking path right around the corner, a great idea. When we came back after an hour with rosy cheeks and noses and lungs full or fresh country air we were more then ready to meet one of the world's most talented and celebrated chefs. Winkler was the youngest chef ever to be awarded three Michelin stars, a distinction he has received 20 times until today and we invite you to dine with us …
by Thorsten Buehrmann & Edmund Buehrmann

Editor: Ingrid Lemme

Editor-in-Chief: John Lomitola
© 2008 ~ Seven Stars and Stripes, Inc.