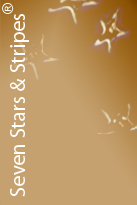 Aschau im Chiemgau - Germany
Extraordinary - Society
October - 2007
5 Stars & 6 Stripes
Overall - 'Hotel & Service'
The Ultimate Award:
Seven Stars and Stripes®

We landed at Munich International with the intention to travel south to taste the legendary cuisine of one of the world's most talented and celebrated chefs, Heinz Winkler. Winkler was the youngest cook ever to be awarded three Michelin stars, a distinction he has received 20 times to date. Winkler's restaurant is located in his inn, the Residenz Heinz Winkler, almost an hour south of Munich In the romantic town of Aschau on the spectacular Chiemsee. The Winklers had purchased the historic inn 18 years ago, a late medieval building, that had had been called the 'Hotel Post' for centuries.
At the airport we were welcomed by two charming ladies. As true gentleman we insisted on lifting our luggage into the already waiting limo. Within less then an hour we arrived at Winkler's Residenz, in close proximity to a fairytale castle of Ludwig II of Bavaria, with the Alps breathtaking backdrop. Check in was a hart warming experience; traditional south German charm accelerating that home spun feeling. We were already adoring the stunning terrace as we explored our room in this one-of-a-kind resort setting. The Winkler Residenz offers an exceptionally maintained and designed health, beauty wellness spa. The VitalResort spa offers a Finnish rock sauna, a Roman sauna, a Kneipp roundel, ice showers, tepidarium, and pool with adjustable counter current. The laconium, as it is known, is definitely an oasis for complete relaxation and wellbeing. Winkler introduced first in the 80's his very own creation 'Cuisine Vitale'. This is a philosophy that he is considered the founder, combining well-being with gastronomy, a concept or movement, used today in great spas all over the world.
The basic principle involves using the finest organic ingredients with a strong emphasis on herbs and aromatic plants. Winkler focuses on what nature has to offer in its simplest form… not only as ingredients for his dazzling cuisine, but also for their powerful anti-aging properties and as a foundation for physical and spiritual well being. The keepers of the inn and their staff seem to be happy and healthy people. This wonderful small inn that features 32 deluxe accommodations of which two thirds are elegant apartments created in 'maisonette' style. The service at the inn may be considered as traditional and charming and by any means a wonderful place not only for a connoisseur's palate. The breakfast at the inn is the kind that will blow your mind, without mattering from what part of the world you have come here to relax. Take a week.
"The service at the inn may be considered as traditional and charming and
by any means a wonderful place not only for a connoisseur's palate." ~ TB
by Thorsten Buehrmann & Edmund Buehrmann

Editor: Ingrid Lemme

Editor-in-Chief: John Lomitola
© 2007 ~ Seven Stars and Stripes, Inc.