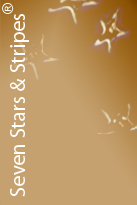 Yanqi Hotel
managed by Kempinski
Beijing · China
Society - World Level Perfection
6 Stars & 7 Stripes
Overall - 'Hotel & Service'
The Ultimate Award:
Seven Stars Award™

Just a half hour from Beijing is a place like no other. A place where the sky is wide and the business of the throbbing city becomes distant and unreal. Yanqi Lake, located on the foothills of the stunning Yanshan Mountains and surrounded by a diversity of picturesque trees, is the place where "swans dwell on the lake". This natural place is a habitat for countless species, including rare migrant birds and geese, especially during spring and fall. This serene location is the home of Kempinski's largest property in China, Yanqi Lake Hotel (CLICK HERE). Unveiled in November 2014 this resort was built in record time with Chinese precision and craftsmanship to accommodate the large APEC conference. Kempinski, founded 1897 in Germany, is Europe's oldest and most accomplished luxury hotel group, which is managing Yanqi Lake Hotel Beijing, and is headed by one of their best. We landed at Beijing Capital International airport and were in no time through customs where we were greeted with gracious smiles and a light bow. We like to eliminate the misconception of long waiting lines upon entering the second busiest city in the world by passenger traffic. Beijing is the third largest city in China after Chongqing, and Shanghai and the nation's political, cultural and educational center and one of the most historic cities of the world, with a historical record dating back three millennia.

Yanqi Lake Hotel Arrival Center

Soon we were on our way to Yanqi Lake. We saw a modern coin-shaped building and continued our journey for another 10 minutes until a traditional Chinese pagoda came in sight. As it turned out the Yanqi Hotel arrival center is located in close proximity to the astounding pagoda (CLICK HERE), and so is the Yanqi Lake conference center. The annual APEC gathering was held here at the Yanqi Island in 2014, the largest event hosted by China after the 2008 Olympics, and the leaders of the world attending. 21 heads of state including US President Barack Obama, Russian President Vladimir Putin and Japanese Prime Minister Shinzo Abe took residence at VIP villas on an island in the middle of Yanqi Lake.

Yanqi Hotel Arrival: Thorsten J. Buehrmann & Brice Péan

The doors of the hotel limo flew open and in true European style the bell staff welcomed these new arrivals. General Manager Brice Péan, a decorated multi lingual hospitality veteran personally welcomed us and guided us to the light filled hotel lobby. Since ancient times Chinese pagodas have been praised for granting spectacular views and the open views from here over Yanqi Lake were no exception. These views were nothing shy of stunning but really took my breath away when I got a chance some time later to climb to the top. Many famous poems in Chinese history attest to the joy of scaling pagodas. Mr. Péan's career in hospitality exceeds a quarter century of which he spend more than half in senior management positions with Hilton in Vienna, Cairo, Adelaide, Fiji and Shanghai. He is European, and a gentleman.
This resort is located circa 45 kilometers north of Beijing Capital International airport, 60 kilometers north of Beijing's city center and only 25 kilometers from Mutianyu Great Wall. This stunning hotel resort complex features a total of nearly six hundred accommodations, including rooms and boutique hotels, alongside picturesque Yanqi Lake, with magnificent views of Yanshan Mountain, and the Mutianyu Great Wall. Housed within Yanqi Lake Hotel are five extraordinary restaurants and bars. We were guided to our accommodations in the west wing along stunning Zen-inspired tables. The exhibitions displayed both simple and dramatic stones set in white-combed sand, a quiet invitation to stillness.

| | | |
| --- | --- | --- |
| I arrived in my accommodation, a spacious 'Grand Deluxe Lake View Room. Exquisite designs displaying tranquil tones, soft textures and luxurious linens. Here the designer has created an environment that pleases a diverse global clientele through natural elements by adding wood accents and wall art in form of a noticeable ocean wave, held in classic white black and grey, offsetting the straight-line lavish style. The very attractive sleek and functional deep freestanding sink-in soak tub, allows for gazing over the turquoise blue lake while overflowing the bathrooms with natural light. | | |

We attended business meetings most of the day and I withdrew myself to my suite after an exquisite dinner already spoiled by superb culinary creations to find my accommodations turned down for the night. The display of chocolates and petits fours was very creative and simply delightful (CLICK HERE), signalling that attention to the smallest detail and outstanding service is what Kempinski is recognized for all over the world. No matter what time of the day we were in need of whatever the international traveler could possibly need, there was never a problem. It was evident that the crème de la crème of hospitality: "Is there anything else I may assist you with?" -- is a mantra here .
I woke up to a blue sky and after a strong cup of coffee I took a long shower, watching over a bluer than blue Yanqi Lake. Without a doubt Yanqi Lake Hotel is a culinary hub and breakfast at Yanqi Lake Hotel is a joyful celebration, a gourmet experience that you don't want to miss. Each country and destination has their own customs, flavors and traditions for breakfast, Kempinski always-including their '7 touches': famous 'Bircher Muesli', 'Power Shots' (small, highly nutritious drinks served at the table), a ' Pass Around Basket' of freshly baked, warm rolls, breads and pastries, the famous European 'Chocolate Spread', all 'Freshly Squeezed Juices', 'Hot Chocolate' ( melted and personalized to your own desired taste) and of course the 'Local Specialty' that features anything hot or cold that a Chinese gourmet could possibly desire. And as 'Tea' is an essential part of Chinese culture tea is not served here in a tea bags. We shall return!
by Thorsten Buehrmann

Editor: Ingrid Lemme

Editor-in-Chief: John Lomitola
© 2016 ~ Seven Stars and Stripes, Inc.