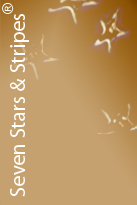 New York, USA

Extraordinary
January - 2011
5 Stars & 5 Stripes
Overall - 'Hotel & Service'
The Ultimate Award:
Seven Stars and Stripes®

The Viana Hotel & Spa in Westbury, Long Island offers a unique blend of luxury and life style balance by combining the ancient art of "Feng Shui" in a state of the art "green" environmentally sustainable building. Feng Shui is an ancient Chinese practice using the laws of Heaven (astronomy) and Earth (geography) to help one improve life balance by receiving "qi" (often pronounced in English as chee) - the flow of energy that sustains living beings. The Viana has integrated their "green" building practices with the 5 elements of Feng Shui (fire, water, wood, metal, and earth). Feng Shui is literally translated in English as "wind-water".

| | | |
| --- | --- | --- |
| Travelers will immediately feel an atmosphere of tranquility as they enter the magnificent dark wood, marble and glass paneled lobby enhanced with soft peaceful music of the mountains and valleys. Viana is perfect for those who desire a way to maintain a personal lifestyle balance away from home. The Viana Hotel is located in Westbury, Nassau County and was incorporated as village in 1932, and since the mid-1970's has been referred to as a distinctive "Community for all Seasons". It is easily accessible from the Long Island Expressway, and Northern State Parkway and offers excellent shopping, entertainment, as well as other superior restaurants minutes from the hotel. After our car was valet parked we walked past the attractive portico with Fu Dogs, which were guarding the entrance. The first glimpse of the lobby captivated us with its distinctive design. | | Viana Hotel & SPA - Lobby |

The inviting lobby incorporates dark wood paneling, plants, reeds, warm earthenware, marble floors and Feng Shui lighting that changes the colors of the ceilings and the outside of the hotel as well, thereby creating a peaceful, almost spiritual mood. A handsome young and enthusiastic staff of ladies and gentlemen greeted us at the check in desk (CLICK HERE), and within minutes we were on our way to our amazing second floor suite. The lobby features additional seating areas with stylish sofas and chairs for informal business gatherings. It also has a small but efficient business center with a bank of computers and phones as well as a small convenience shop. On our way to the elevator cluster, we passed by the elegant spiral staircase with an elaborate and decorative metal design leading up to the Manhattan style bar area and the Marco Polo Restaurant.

Viana Hotel & SPA - Suite

Our suite was simply delightful! A stunningly decorated bed was covered with a duvet made of the softest, natural bamboo fabrics and amazingly soft sheets and pillows. Bamboo is a renewable resource that is abundantly available in many parts of the world. Unlike non-organic cotton, which requires a large amount of pesticides to maintain growth, bamboo is naturally pest resistant without using chemicals. Large HD TVs were placed in both, the living room and bedroom. A two sink marble bathroom had a small TV built into the large reflective mirrors. Our bathroom was stocked with luxurious miniature luxury soaps, shampoos, and creams alongside a glass enclosed marble shower and whirlpool tub. Decorative carpeting, Zen-like wall decorations, dark wood offsetting gentle earth tones, oriental pictures, soft lamps, handsome furniture and tapestries gave our suite the feeling of a luxurious, relaxing, spa like home. The suite also had a small porch overlooking the courtyard, perfect for some natural vitamin D.

Viana Hotel & SPA - Suite - Bath

After a quick but revitalizing shower, we went downstairs to the spa for a light workout. The gym offers all the cutting edge exercise equipment one might need for a full body workout and then some. Off we went to a swim in the resistance lap pool, the positive ambiance here made this a most enjoyable experience as well. Afterwards we both settled for a superbly executed massage and facials. Rita and I highly recommend these massages and Viana's signature facials, which included a deep cleansing and exfoliation and were followed by a deep penetrating steam to prepare ones skin for the revitalizing face massage. We both felt the lifting effects of these facials and had a glow on that lasted for days. The Viana's spa offers only six treatment rooms that assure a tranquil experience. The Zen-inspired state of the art spa and salon facilities are providing massages, facials, and all kinds of internationally recognized body treatments. The entire spa was filled with a wonderful warm, earthy fragrance and delightful sounds of music, inviting one to relax! The staff was very pleasant and professional, and seemed to be expertly trained and very knowledgeable.

Viana Hotel & SPA - Pool

After our unforgettable time at the spa we returned to our accommodations for a little nap and to change into casual attire for our first meal at the exciting 'Marco Polo' restaurant. This stunning venue is where East meets West and Asian Fusion achieves a new meaning. Executive Chef Phil Rendel, who has a young, energetic presence, has brought his own brand of Italian and Asian cuisine to the Marco Polo. The dining room features a delightfully sophisticated bar with sensual Feng Shui lighting effects and offers intimate and luxurious banquet seating and tables adjacent to a sparkling and exciting open kitchen where the cuisine is prepared for all to watch. Rita and I were thrilled by the prospect of dining here and somehow venturing forth on a culinary excursion to far away places with this chef and his international team. We were to experience a feeling of adventure and exploration awaiting every ensuing course.

Viana Hotel & SPA - Marco Polo Dining

To start with, the first course was Chicken Francaise Egg Roll, seemingly an oxymoron of conjoined contradictory culinary terms. To discover tender strips of egg battered chicken breast wrapped into a crispy won ton was simply fascinating. A refreshingly crisp 2009 Le Rime Pinot Grigio, Castello Banfi brought together a fragrantly fruit forward but pleasant nose with well-balanced minerality to accentuate the eclectic starter. The next course of Asian Caesar Salad followed the fusion theme by combining traditional romaine lettuce with cashews, crispy won tons tossed with a decidedly twisted Caesar dressing featuring ginger and cashew nuts. A good wine pairing turned out to be 2007 Vigne Regali (Banfi) Principessa Gavia. Produced with 100% cortese grapes reflecting pale yellow in the light while suggesting lemon zest at first sip, this wine offered enough citrus to effectively pair with the Asian-Caesar dressing.

| | | |
| --- | --- | --- |
| Marco Polo Cuisine | | The first two courses gave us the comfortable feeling that we were in the hands of a capable culinary merchant used to working with challenging flavors and combinations. We were greeted with the third course consisting of a chilled crispy skin duck breast on a fresh wonton layered with a Thai chili sauce and topped with golden raisins and caramelized onions, called Zen Duck. We pondered the mind of Chef Rendel but came to the conclusion that the truth lies in the flavor and unique combinations that work together to produce the delicious end result. |

A buttery, creamy 2009 William Hill Chardonnay, Napa Valley, fully reminiscent of yellow stone fruit with hints of burnt sugar and caramel was the wine of choice for the Zen Duck. Next Chef Rendel takes a classical Sichuan Kung Pao Chicken in which marinated chicken breast pieces are stir-fried with hot peppers and peanuts together with zucchini, carrots and roasted red peppers to which is added a special Italian Gumba sauce and served over rice. The wine of choice is 2010 Natura Vineyards Organic Cabernet Sauvignon, Chile offering herbal aromas mixed with campfire smoke followed by dark soft stone fruits and a semi-typical tannin finish which allowed us to savor it's similarity to a good California Cabernet. Course five turned out to be a break from the extraordinary but equally as competent in redefining Penne Romano by using fresh vine ripened tomatoes in the light but quick pomadoro sauce seasoned with fresh basil leaves and topped with mozzarella cheese. This course required a spicy Red Zinfandel, Rosenblum, Napa Valley to add the necessary zest to the mix. And now for the amazingly rich grand finale of marshmallow and chocolate stuffed Smores Egg Roll substituting crispy wonton for the traditional graham cracker producing an ethereal mind-altering experience. Afterward, we sipped on snifters of Faretti Biscotti Famosi liqueur providing that sweet fresh-baked biscotti flavor laced with almonds and anise.
After Dinner we sat at the bar adjacent to the restaurant watching some late night HDTV. At midnight we went up to our suite to take in a movie and went to sleep on our luxurious and extra comfortable beds. On Day Two of our stay, we awoke to a beautiful sunny morning and went to the gym for a quick walk on the treadmill prior to a delightful breakfast at the Marco Polo. We started with a beautifully presented fruit platter and croissants with imported jam. We then dined on eggs over medium with bacon and ham and finished with some interesting imported teas and a superb full-bodied rich Colombian coffee.

Viana Hotel & SPA - Fitness

It was now time to visit the town of Westbury and to do some exploring, shopping and people watching. Within walking distance of the Viana is a beautiful movie multiplex with stadium tiered seating and first run movies as well as the fabulous North Fork Theater. The theater is where Atlantic City, Las Vegas and Broadway personalities perform and for years has been Long Island's answer to Broadway. We first drove onto Glen Cove Road where there is an abundance of fabulous shops and restaurants. Later we came back through the town of Westbury where we found luxury condos and beautiful boutiques, restaurants and office buildings. After a few hours we returned to the hotel to take a fast dip in the pool and change for an alluring lunch at the Marco Polo. At lunch we dined on a delicious Sesame Tuna Tataki consisting of sesame crusted Ahi Tuna layered on top of a bed of baby field greens mixed with avocados, Mandarin oranges and crispy wontons served with ginger sesame dressing. We then tried the chef's new sandwich menu served with house-made French fries and a vegetable medley on the side. I sampled a grilled Chicken Teriyaki Sandwich consisting of grilled breast of chicken with teriyaki sauce, vine ripened tomatoes and caramelized onions on a bun while Rita tried the Turkey Avocado with Sliced Avocados, Melted Provolone Cheese, & Sundried Tomatoes on Focaccia Bread. Chef Phil sent over a small special Pizza with Thai Skirt Steak, absolutely mouthwatering and delicious with medium rare skirt steak, sautéed with caramelized onions and Thai peanut sauce.

| | | |
| --- | --- | --- |
| For dinner that evening we decided to try a lighter comfort food fare, so we ordered Cold Sesame Noodles in a Rich Peanut Sauce and a traditional Calamari with a Spicy Marinara Sauce. We then shared an Imperial Mandarin Salad made with organic romaine lettuce, mandarin oranges, edamame, crispy wontons, peanuts and Japanese eggplant with ginger sesame dressing. For our main course I had a Sesame Crusted Pan Seared Tuna served raw with Wasabi mashed potatoes and vegetables. Rita tried an authentic Kobe Beef Burger with Swiss cheese and caramelized onions, mushroom and bacon. The burger melted off the fork and into her mouth. We both finished up with coffee and biscotti. | | Viana Hotel & SPA - Award |

Executive Chef Rendel has brought a new excitement, style and taste treat to Long Island with his Asian Fusion menu and inspired Italian and oriental cuisine. After some fun conversation with other hotel guests we left for a good night's rest. The next morning we headed for home, feeling upbeat and satisfied about our time at this new and exciting place. Congratulations to Executive Chef Phil Rendel and the entire management and staff of the Viana Hotel & Spa.
by Barry Kay

Editor: Barry Kay & John Lomitola

Editor-in-Chief: Ingrid Lemme
© 2011 ~ Seven Stars and Stripes, Inc.