Villa Padierna Palace, Marbella - Spain
Thermae Spa, Marbella - Spain
August / September Luxurious Magazine
Seven Stars Travel TV-Show: ADLON
Seven Stars and Stripes > facebook®
NEXT: Emirates Airlines & South Africa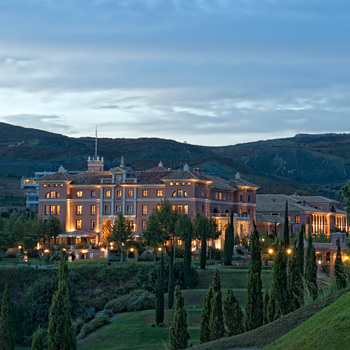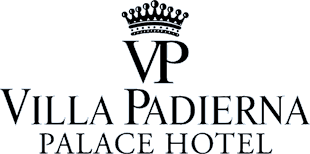 Marbella, Spain

7 Stars and 7 Stripes
One of the views from '507' was the 'Michelle Obama Villa' next door, named after Mrs. Michelle Obama, America's 1st Lady who had resided there a couple of years ago during a private vacation with her friends and her youngest daughter, Sasha. The furnishings and decorations of 'Villa 507' as well as all the other accommodations are inspired by the traditional style of the Italian palaces of Tuscany, but non of them are said to be identical, and all feature original pieces of art and antiques from Ricardo Arranz's private collection. ... (CLICK HERE for more)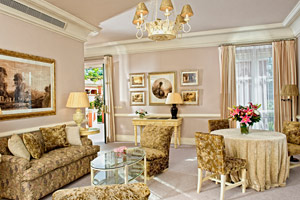 ... It is hard to imagine that five years ago here on the very green grounds of where The Villa Padierna golf and spa resort hotel is located today, were just 4 columns and the vision of its owner. Mr. Arranz drew the plans for this amazing resort himself by hand nine years ago and sure enough five years later he celebrated the grand opening of Villa Padierma with his two sons Alejandro & Felipe and his family. ... (CLICK HERE for more)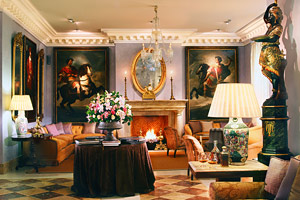 ... Managing Director Martin Schneck took over the Villa Padierna Hotels and Resorts in early 2012, with a successful history in managing luxury hotels in Spain such as the Grand Hotel Residencia on the Canary Island and recently the Fairplay Golf Hotel & Spa of Andalusia. Hospitality professional Martin Schneck is known for nurturing luxury properties to full potential, he has an eye for the smallest detail and a hand for flawless service. Congratulations to Director General Martin Schneck and his entire team to a well deserved Six Star and Six Stripes Award! ... (CLICK HERE for more)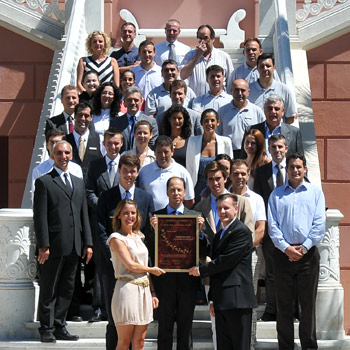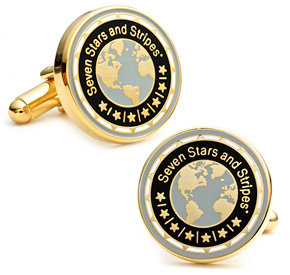 Seven Stars and Stripes Inc. now offers, for the first time, this extraordinary, custom designed 'His & Her Seven Stars Cufflink set. Limited Edition.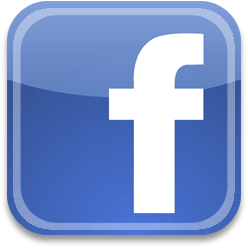 Please join us on 'facebook® (CLICK HERE), a brand new fan page where you get a chance the catch up or get the latest scoop on what might be of interest to todays distinguished global traveler.
Congratulations to all, from your Guests and from Seven Stars and Stripes:
For your visible commitment to excellence.
For your willingness to be recognized for your latest innovations.
For your devotion to your staff and company.
For your ability to receive.
For your decision to raise the bar.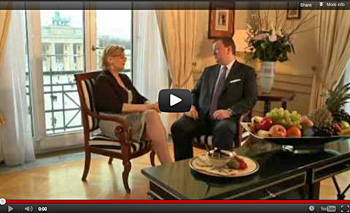 NEW: Seven Stars Travel TV-Show
The Seven Stars and Stripes team films at request on location!
The team often travels with two of their distinguished advisory board members, three time Emmy-Award winning TV host and celebrity chef Walter Staib (A Taste of History) and Ms. Ingrid Lemme, host of the long standing American Dream Show, based in New York; she also guest hosts the Seven Stars Travel show. 'A Taste of History is a TV cooking series that explores Americas culinary beginnings from the Birthplace of American Cuisine. This innovative series brings Americas history to life and makes it vibrant as Chef Walter Staib steps back in time and discovers the roots of American cuisine all over the world. Then Mr. Staib presents the Seven Stars and Stripes culinary awards personally to the Chef de Cuisine on location.
Please watch the entire Seven Stars Travel TV-Show 'Hotel ADLON Kempinski Berlin':
Including an interview with Managing Director Oliver Eller and a special cooking segment with Celebrity Chef Walter Staib. ... (CLICK HERE for more)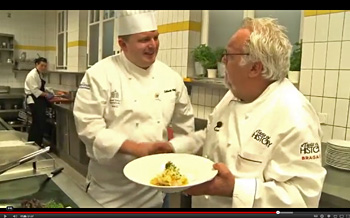 In Next Gazette:
* Emirates Airlines & South Africa
| | | |
| --- | --- | --- |
| Dear Friends, | | |
"We wander for distraction, but we travel for fulfillment" wrote Hilaire Belloc

Its a feeling that one may find that on the Costa del Sol! Marbella is the ultimate playground for the rich and famous of the world, and Puerto Banús the major destination for luxury cruise ships and pompous yachts. Here located in the beautiful hills of Marbella we discovered the Villa Padierna Palace Hotel, a luxurious golf and spa resort hotel with a forty million Euro art collection on display throughout the property. It is a hallowed place that provides its guests with a much-needed retreat from the ever-bustling tourist hub of Marbella at their own leisure. Besides, the treatments that are offered at Thermae Spa are alone worth the visit here. Hard to imagine that nine years ago here on the very green grounds were just 4 columns and the vision of its owner Mr. Arranz. We are delighted to feature our Villa Padierna Palace Hotel review in the newest issue of Luxurious Magazine® and excited to read also in the same issue that the new Mercedes Benz G-Class goes into production next month. Least we forget: Happy Birthday Ferrari F40! 25 red candles for a car, which has excited fans and collectors from all over the world. Until next time from another exciting and luxurious location around the world.
I remain yours truly
| | |
| --- | --- |
| | |
| | |
| | Thorsten Buehrmann |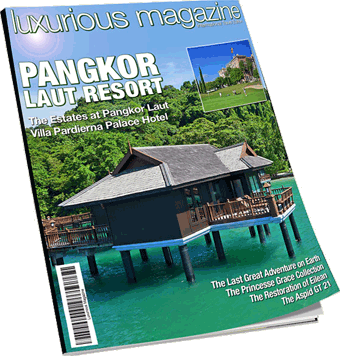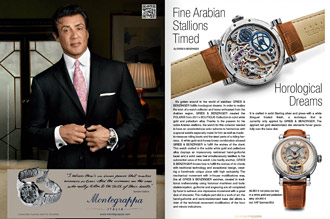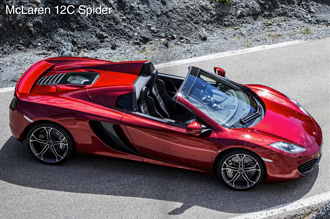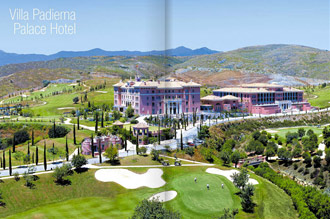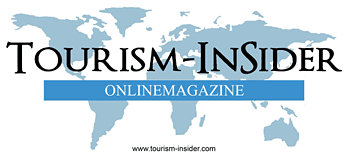 For our hospitality professionals: We partnered with 'Tourism-Insider, a valuable newsletter that reports about current affairs in the tourism industry. Joachim Fischer, the editor-in-chief, who joined our Seven Stars Advisory Board, is represented at all major trade affairs around the world (WTM, ITB, IMEX, AIME, IT&CMA, ATM, ATF, MITTM, EMITT, IT&CM etc.) and reports about the newest trends and events as well as political developments pertaining to the promotion and development of tourism.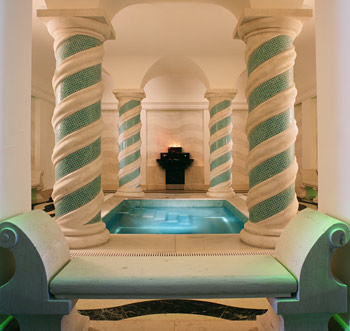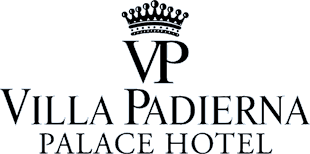 THERMAE SPA

'Of Global Distinction'
The spa facilities are of exquisite taste, and filled with natural light. The expertly trained staff takes pride in their work, which feeds into the overall feeling of tranquility all helping to appreciate the different aromas that seemed to be streaming from nowhere but were aiming to relax. The beautiful Bali steam room was overflowing with the essence of fresh coconut and vanilla essences, while the almost esoteric Hammam steam room carried eucalyptus and mint. ... (CLICK HERE for more)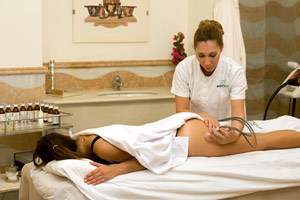 ... We highly recommend experiencing the Spa Rituals Around the World including Khanja of Africa, Scen Tao of Asia and Belaso de Brazil and one of their highly effective anti cellulite body polishes or anti aging facials. I was especially impressed with a Beauty Club Deluxe Facial as practiced by Ms. Silvia Moreno, which included dermabrasion, triple oxygen and electro stimulation. ... (CLICK HERE for more)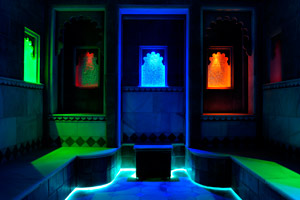 ... Thermae, named after the public baths of the ancient Romans and Greeks, offers a repertoire of spa treatments that is on a global level, remarkable. The Oxygen Bubble, conducive to complementary and alternative medicine, is said to eliminate toxins and revitalize the body while breathing 99.5 percent oxygen. Let us assure you that hidden here on the hills of Marbella is one of the best medical and beauty spas of the world. Congratulations to Spa Director Ms. Auxi Velazquez and her entire team for running a world-class spa. ... (CLICK HERE for more)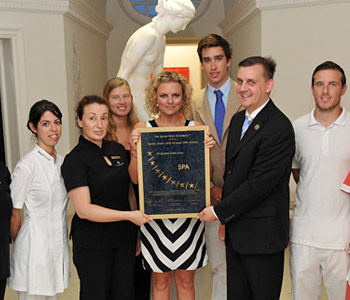 In The Press:
* Villa Padierna Palace Hotel Review
(CLICK HERE) >