Karkloof Lodge, Durban - South Africa
Karkloof SPA, South Africa
Karkloof Restaurant, South Africa
Walter Staib wins fourth Emmy Award
Seven Stars Travel TV-Show: ADLON
Seven Stars and Stripes > facebook®
NEXT: Emirates Airlines & South Africa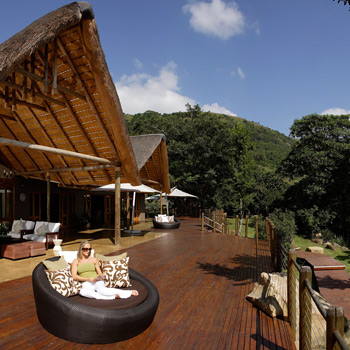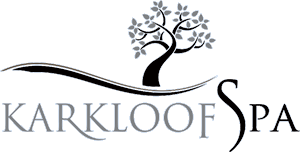 Wellness & Wildlife Retreat
Karkloof Boutique Lodge
Pietermaritzburg, South Africa

7 Stars and 6 Stripes
We witnessed how our surroundings turned slowly from the bustle of Durban, to the calmer outskirts of the city, then country roads and through wilderness, until we came to the entrance of paradise, defined by a stream and marked with a large wooden arch reading "Welcome to Karkloof Spa". Later on we would remember that riding through that stream signified entering this African dreamland and leaving the stressful world behind. Karkloof Spa, named after the scenic valley, which is located in the KwaZulu-Natal Midlands, can be described as a luxurious eco - organic spa retreat within 3500 hectares of private land, with all the sights and sounds of an authentic African wildlife reserve. Here in private surroundings at the 'central lodge' we were welcomed with grand smiles and a couple of delicious organic fruit drinks.... (CLICK HERE for more)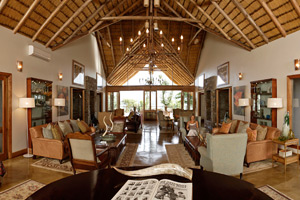 ... The central lodge sparkled with old world colonial charm, original artwork, natural rock walls, randomly placed deep plush couches, stunning crystal & dark metal chandeliers and panorama windows. Artists from the local community had been commissioned to produce their creations for the lodge, mostly utilizing elements found on the property. At check-in it was explained to us that all that was needed in and about the lodge would be taken care of with just one signature. It's true, the price of a one-night stay includes unlimited spa treatments, or spa packages (The Spa is open for extended hours, upon request) and houseguests may choose from a variety of activities, such as guided game drives, bush walks, a 105 meter waterfall and historical excursions. ... (CLICK HERE for more)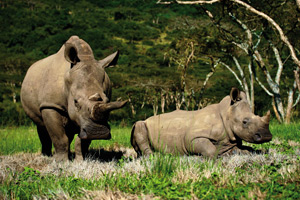 ... The Karkloof Spa resort is a true epitome of luxury accommodations and world-class spa-ing in an environmentally sensitive African wellness & wildlife retreat, giving you the feeling that it is a fantasy, a dream of ethereal magnitude bordering on the unreal. Our dining experience at this incredible place was an exceptional one as well, complete with the total sensory perceptions of exotic sights, sounds and flavors all rolled into one. The level of service presented at Karkloof Spa was genuine and the spa personal proved to be highly skilled. It is evident that the people who are working here are proud of their work, their amazing spa and their team. Congratulations to a world-class team! ... (CLICK HERE for more)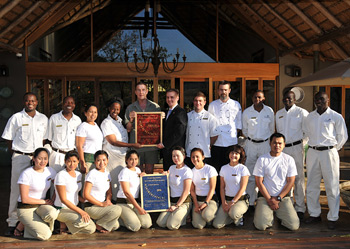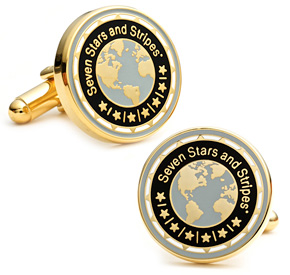 Seven Stars and Stripes Inc. now offers, for the first time, this extraordinary, custom designed 'His & Her Seven Stars Cufflink set. Limited Edition.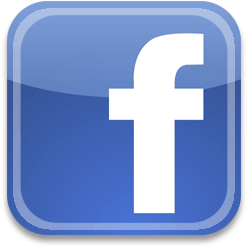 Please join us on 'facebook® (CLICK HERE), a brand new fan page where you get a chance the catch up or get the latest scoop on what might be of interest to todays distinguished global traveler.
Congratulations to all, from your Guests and from Seven Stars and Stripes:
For your visible commitment to excellence.
For your willingness to be recognized for your latest innovations.
For your devotion to your staff and company.
For your ability to receive.
For your decision to raise the bar.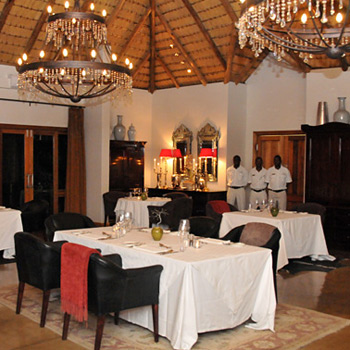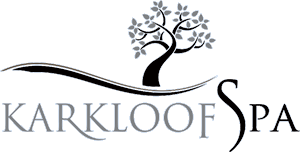 RESTAURANT
Pietermaritzburg, South Africa

5 Stars and 5 Stripes
It is a fantasy; a dream of ethereal magnitude bordering on the unreal. The main participant is me, in the middle of a world-class spa, situated in the heart of South Africa surrounded by game of every conceivable species while I am still able to enjoy a bottle of very special South African Pinotage, watching the sun melt into the savanna. The bizarre sights and sounds of the South African veld are laid out in front of me as if performing a millennium-old dance on demand; all the while I contemplate my next spa treatment and tasting menu later in the evening. In fact, all what I have described is real and actually accessible at Karkloof Spa, Pietermaritzburg, RSA to anyone with a lust for life and romance in their heart. Few other places on the planet offer more diverse experiences coupled with the service and cuisine of a world-class player.... (CLICK HERE for more)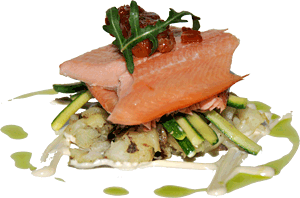 ... The entire menu concept is supported by an on-premises organic garden capable of supplying the kitchen with the mise en place of locally grown seasonal vegetables daily. To add to this, other items on the menu include dry-aged locally culled buffalo as well as trout from the Midlands of KwaZulu Natal nearby. It seems that Karkloof Spa is riding the wave of health conscious popularity by committing itself to offering a lifestyle of inspired culinary wellness, bodywork and adventure all combined into one. Some people will look at it as a chance for a transformation, while others will see it as a reinforcement of changes already made. It is even possible to explore the benefits of a raw food diet, which is provided for those who see weight loss, improved energy and digestion, strengthening of the immune system and relief of allergies as their personal goal in life. ... (CLICK HERE for more)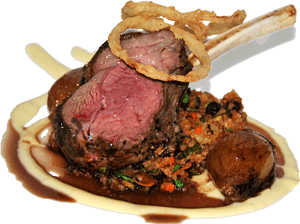 ... For a main course we sampled a very special Slow Roasted Cutlet of Organic Lamb, seasoned with toasted cumin, and accompanied by courgette, vine tomato, currant & almond couscous, braised shallots, onion cream & crisp onion rings with rosemary jus. There was also a delightfully prepared Filet of Lightly Smoked Drakensberg Trout, with olive crushed potatoes, sautéed courgette ribbons, and tomato & onion seed chutney. Both entrées showed creativity, expertise with food combinations and resourcefulness in utilizing local ingredients wherever possible. Wellbeing is always on the minds of Executive Chefs Christine and Brett and together with their kitchen team they have also developed menu items as part of a 'raw vegan diet', never heating the vegetables above 47degrees C, so that the natural enzymes, microorganisms and bacteria are not destroyed. This will work to enhance the immune system, improve gut flora to aid in proper digestion and neutralize free radicals to reduce the risk of serious illness. Utilizing freshly harvested and locally grown organic vegetables for their creations, the chefs have added Mock Vegetable Linguini, with air-dried tomato and olives, rocket and pine nut pesto, all of it being raw. ... (CLICK HERE for more)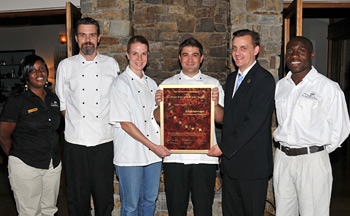 In Next Gazette:
* NEW Seven Stars Travel TV-Show
| | | |
| --- | --- | --- |
| Dear Friends, | | |
Dreaming of Africa? Most certainly each part of Africa is unique in its own way. But for those of us who are used to discovering the ultimate destinations of the world in distinct style, allow us to introduce you to Africa's first Seven Stars Award recipient, Karkloof Spa and Boutique Lodge in South Africa. As featured in the brand new issue of Luxurious Magazine® this all-inclusive wellness and wildlife retreat, near Pietermaritzburg in KwaZulu-Natal, is the epitome of luxury accommodations and world-class spa-ing in an environmentally sensitive African sanctuary. Our dining experience at this incredible place was an exceptional one as well, complete with the total sensory perceptions of exotic sights, sounds and organic flavors, all rolled into one. The Karkloof Spa itself is simply sublime, an amazing, eco-friendly and organic destination spa within an exceptional wildlife preserve with views that will take your breath away. Besides watching exciting wildlife from your own porch or pedicure chair, Karkloof Spa offers their guests the most distinctly unique safari experiences. There wasn't a moment where we didn't click our camera buttons profusely or forgot the click, because we were always in awe. This was not a ride through a petting zoo; this is the real thing. Until next month with a new edition of the Seven Stars Travel Show™ from Karkloof's African dreamland, bordering on the unreal.
I remain yours truly
| | |
| --- | --- |
| | |
| | |
| | Thorsten Buehrmann |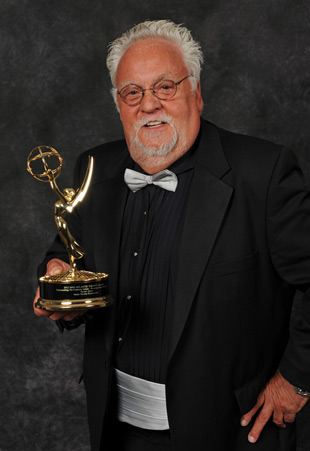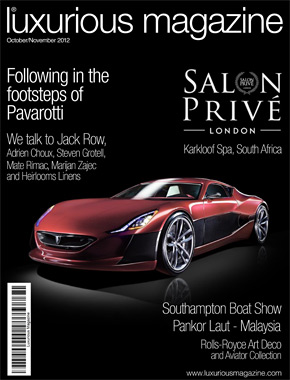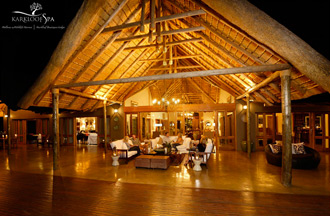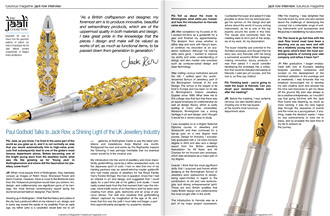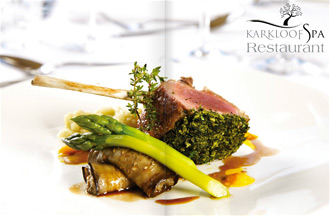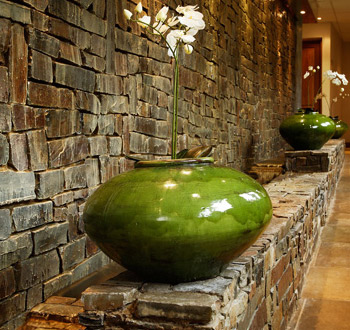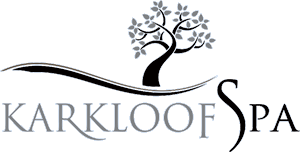 Pietermaritzburg, South Africa

'Of Global Distinction'
The Karkloof Spa is simply sublime and is said to be the largest destination safari spa in Africa. It is an eco-friendly and organic destination spa within a unique wildlife sanctuary featuring views that will take your breath away. For example, the glass front manicure and pedicure lounge is a startling delight for viewing the most amazing wildlife, ever changing and always exciting. Giraffes, Zebras, Wildebeasts, Buffalos, Black and White Rhinos, just to mention a few, roam freely on the property. The resort, including the spa building, which is set aside from the main building and the private villas is protected overall by security surveillance and is under a limited fly zone with altitude restrictions which makes it typically suited for celebrities, diplomats and other high-visibility guests. ... (CLICK HERE for more)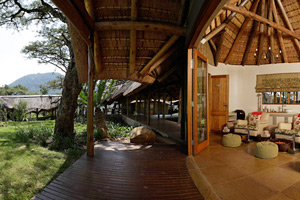 ... Promoting organic and natural products in almost every aspect, Karkloof Spa conveys a clear message, that it is not disturbing the indigenous forests; rather it is an integral part of it. All the buildings are covered with 'thatch & living roof' material, inviting all kinds of animals, like warthogs and nyalas to come and play, entertainment for all who came to get away. All of the treatments that we experienced at Karkloof Spa were prepared with natural ingredients, like organic yogurt, cream, honey, fruits, spices and vegetables. The natural aromas that are drifting from the treatment rooms are divine. ... (CLICK HERE for more)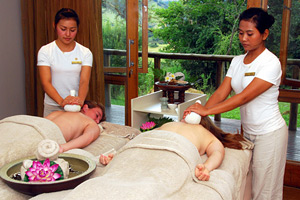 ... Mr. Wörner supports the local communities with a classical African philosophy or worldview "in the spirit of Ubuntu" by using products that are harvested from the surrounding Midlands, including his own organic gardens. The products that are used on the property are all biodegradable and environmentally friendly and the excess waters from the resort, including pools and floating salt pools are recycled through a natural process. The round floating Dead Sea salt indoor pool treatment is a deeply relaxing experience. While one is floating comfortably and almost immersed in the temperate warm waters with essential minerals replenishing the body, the 'sky' lights up slowly with endless little sparkling stars lifting the already weightless drift into a timeless dimension. ... (CLICK HERE for more)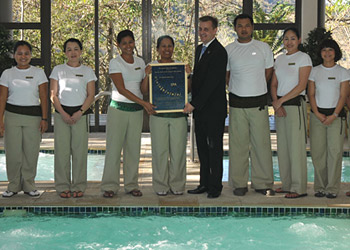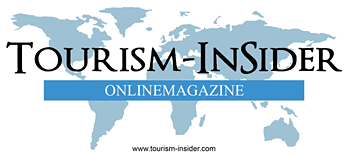 For our hospitality professionals: We partnered with 'Tourism-Insider, a valuable newsletter that reports about current affairs in the tourism industry. Joachim Fischer, the editor-in-chief, who joined our Seven Stars Advisory Board, is represented at all major trade affairs around the world (WTM, ITB, IMEX, AIME, IT&CMA, ATM, ATF, MITTM, EMITT, IT&CM etc.) and reports about the newest trends and events as well as political developments pertaining to the promotion and development of tourism.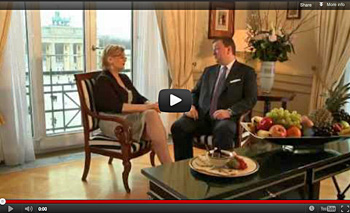 NEW: Seven Stars Travel TV-Show
The Seven Stars and Stripes team films at request on location!
The team often travels with two of their distinguished advisory board members, three time Emmy-Award winning TV host and celebrity chef Walter Staib (A Taste of History) and Ms. Ingrid Lemme, host of the long standing American Dream Show, based in New York; she also guest hosts the Seven Stars Travel show. 'A Taste of History is a TV cooking series that explores Americas culinary beginnings from the Birthplace of American Cuisine. This innovative series brings Americas history to life and makes it vibrant as Chef Walter Staib steps back in time and discovers the roots of American cuisine all over the world. Then Mr. Staib presents the Seven Stars and Stripes culinary awards personally to the Chef de Cuisine on location.
Please watch the entire Seven Stars Travel TV-Show 'Hotel ADLON Kempinski Berlin':
Including an interview with Managing Director Oliver Eller and a special cooking segment with Celebrity Chef Walter Staib. ... (CLICK HERE for more)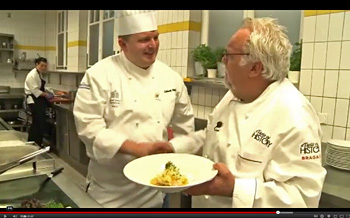 In The Press:
* Karkloof SPA Review
(CLICK HERE) >