Waldorf Astoria Berlin, Germany
Island Hideaway, Maldives
Heinz Winkler Restaurant, Germany
SriLankan Airlines Business Class Review
Seven Stars and Stripes > facebook®
NEXT: Mystery Review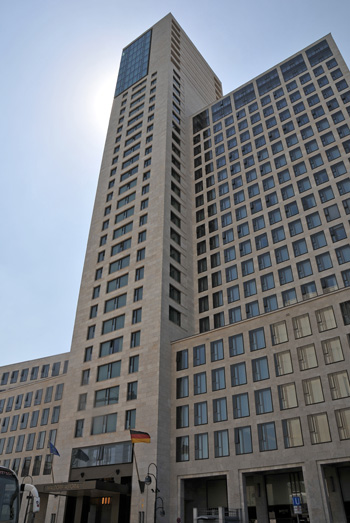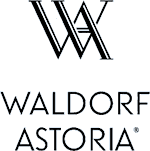 Berlin, Germany

6 Stars and 5 Stripes
The Hotel Waldorf Astoria Berlin, a 387 ft skyscraper overlooking Germany's oldest zoo, opened in Berlin earlier this year; its presidential suite is now the highest in the city. Considering the legacy of its Waldorf Astoria mother hotel in New York City, I was somewhat surprised by the eclectic Art Nouveau style within this brand-new hotel. The Waldorf Astoria Berlin provides all the amenities and gadgets one would expect from Germany's first Waldorf Astoria. My "junior suite" was very well equipped and well suited; however, the outsourced cleaning service did not seem to live up to Waldorf Astoria's highest standards.... (CLICK HERE for more)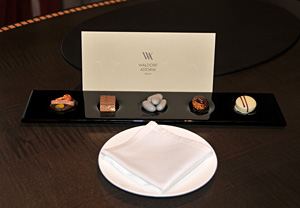 ... We did feel that the breakfast buffet might have had a more prominent and accessible location. Tucked away in an adjoining wing of the Solistes Restaurant, it lacked the elaborateness of what one expects from one of Berlins finest. But, what did impress me immediately was the Welcome, Mr. Buehrmann! chant I heard as I approached the main entrance. Of course all the world's elite hotels now "google" their guests before their arrival as a standard procedure, but how the bell staff recognized my persona and called me by name, even before I approached the front desk, remains undisclosed. Well done! ... (CLICK HERE for more)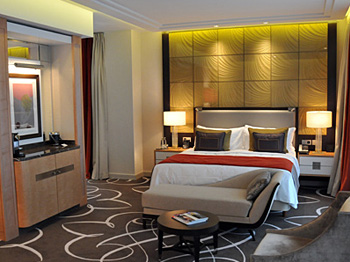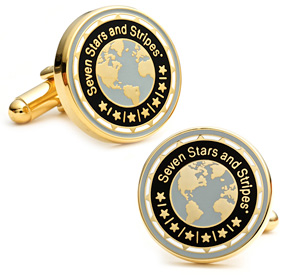 Seven Stars and Stripes Inc. now offers, for the first time, this extraordinary, custom designed 'His & Her Seven Stars Cufflink set. Limited Edition.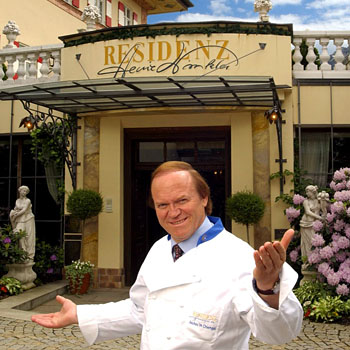 Aschau im Chiemgau, Germany

7 Stars and 7 Stripes
As if it were a pearl, resting snugly at the bottom of the ocean, encapsulated in an environment of peace, luxury and tranquility, exists a formidable dining venue that competes on a global level with the consistency of a hand-made timepiece. The Venetian Restaurant, Heinz Winkler's flagship eatery at the Residenz in Ashau im Chiemgau, measures perfection on a scale heretofore not seen in most restaurants. World Level Perfection, means that every dish, served to every guest, must be perfect in creativity, taste and plate presentation all the time or it does not reach the table. Granted, it helps to have Mr. Winkler as the inspiration and driving force behind such high standards and expectations, after all, he is one of the most decorated and recognizable chefs in all of Germany and Europe for that matter. ... (CLICK HERE for more)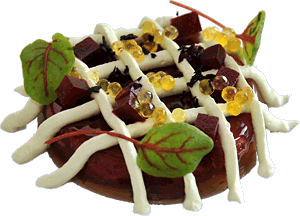 ... Mr. Winkler cant possibly do it all alone, and therefore has hand picked his kitchen and service team himself according to his high standards. Executive Chef Stephan Brandl comes from a background of expertise at several Michelin Star rated restaurants including earning three stars for the Venetian. In the service area, Mr Winkler has chosen his son Alexander Winkler as Restaurant Manager and Alberto de Val as Sommelier to insure that unobtrusive, seamlessly perfect service and wine expertise will back up the top notch food creations. ... (CLICK HERE for more)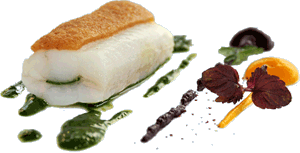 ... In our opinion, one of the outstanding selections from Mr. Winkler's tasting menu, was the Grassfed Beef Tartare with Beet gelee and Wasabi. This outstanding appetizer outperformed all our expectations with excellent palate appeal displaying delicate organic flavors from the earth mixing root and hoof for an unparalleled flavor packed experience. In turn, a bottle of 2010 Pinot Bianco, Haberle, Alois Lageder, Alto Adige, Italy became our wine pairing of choice. Just over the border in the German speaking part of Italy, a history of winemaking has perfected the production of Pinot Bianco as one of the most food friendly wines available. ... (CLICK HERE for more)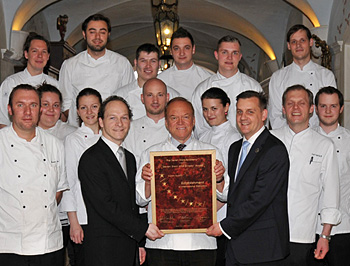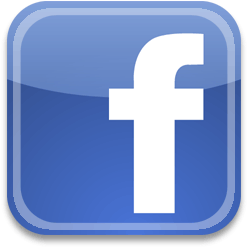 Please join us on 'facebook® (CLICK HERE), a brand new fan page where you get a chance the catch up or get the latest scoop on what might be of interest to todays distinguished global traveler.
Congratulations to all, from your Guests and from Seven Stars and Stripes:
For your visible commitment to excellence.
For your willingness to be recognized for your latest innovations.
For your devotion to your staff and company.
For your ability to receive.
For your decision to raise the bar.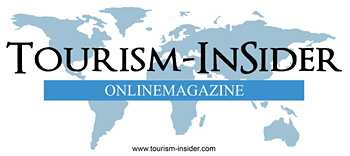 For our hospitality professionals: We partnered with 'Tourism-Insider, a valuable newsletter that reports about current affairs in the tourism industry. Joachim Fischer, the editor-in-chief, who joined our Seven Stars Advisory Board, is represented at all major trade affairs around the world (WTM, ITB, IMEX, AIME, IT&CMA, ATM, ATF, MITTM, EMITT, IT&CM etc.) and reports about the newest trends and events as well as political developments pertaining to the promotion and development of tourism.
| | | |
| --- | --- | --- |
| Dear Friends, | | |
Ahhhh summer, this one took a long time to come through in the northern hemisphere. We were grateful that one of the reviews was scheduled in the Maldives during a relatively cold spring in Europe. The weather was exactly what one expects from a tropical paradise, pleasant temperatures all year round. We flew Sri Lankan Airlines in order to procure a flatbed night flight allowing us to wake up at our destination. Flying an airline for the first time is always thrilling. In the northern Atolls of the Maldives we discovered The Island Hideaway Spa Resort & Marina, privately owned and professionally managed by hospitality-veteran Michael Wieser, is featuring an exceptional spa, a full-service marina, excellent cuisine, personal butler service and a dedicated staff.
Berlin, always worth a trip-- business or leisure, and the NEW Waldorf Astoria Berlin has been on our agenda since its inception. And when Chef Pierre Gagnaire took over the Solistes Restaurant, it moved to the top of our list. The Hotel Waldorf Astoria, a 387 ft skyscraper opened in Berlin earlier this year; its presidential suite is now the highest in the city. Talk about cuisine, we had the great pleasure of revisiting with Mr. Winkler, one of the most decorated and recognizable chefs in all of Germany and Europe and his signature restaurant The Venetian at the Residenz Heinz Winkler in Aschau am Chimsee. Until next time,
I remain yours truly
| | |
| --- | --- |
| | |
| | |
| | Thorsten Buehrmann |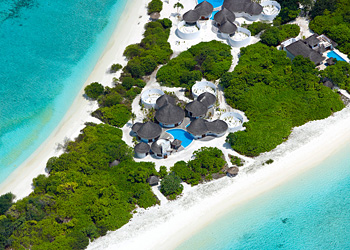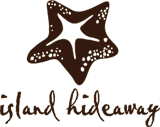 Dhonakulhi, Maldives

6 Stars and 6 Stripes
After a twenty-minute cruise we docked at a state-of-the-art marina, said to be the first of its kind. Our arrival at The Island Hideaway was all we expected it to be and more. The Welcome Center was surrounded with white powdery sand that reflected the whitewashed sculpted walls, and offset the dark wooden accents of the custom-made furnishings, fixtures, fittings and art pieces throughout the resort. Here we were offered cold towels, neck massages and fresh exotic flower necklaces resembling the petals dangling in the ornamental water basin with 'Welcome' printed in the sand below. ... (CLICK HERE for more)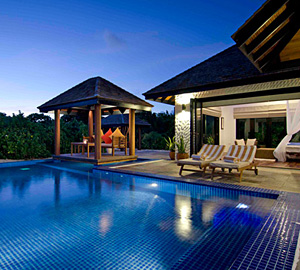 ... Our Jasmine Garden Villa (#48) was a spacious and elegant house surrounded by traditional West Indian stone walls. Though only steps to our secluded, white sandy beach, the sparkling waters of the generous, private pool looked enticing, and were maintained at a perfect temperature. Here one could enjoy nude sunbathing in a completely private setting, falling asleep to the gentle lapping of the waves from the shore. The villas were designed and built with exceptional craftsmanship--from the landscaped sandy outdoor shower facilities to the casual indoor and outdoor dining and living areas. The heart of this remarkable compound, with its vaulted ceilings and carefully appointed traditional furniture, sets the architect and designer apart from the norm. ... (CLICK HERE for more)
... We were especially thrilled to witness a fish feeding frenzy at night where huge wild stingrays swam up to the beach and were hand-fed by members of the staff. Natural coral reefs are located right along the island and provide the grandest scuba-diving and snorkeling adventures of a lifetime. Professional instructors are available for private and group lessons. I dived with a professional instructor from Meridis, a scuba diving center of the highest standards that is affiliated with Island Hideaway and that we highly recommend. ... (CLICK HERE for more)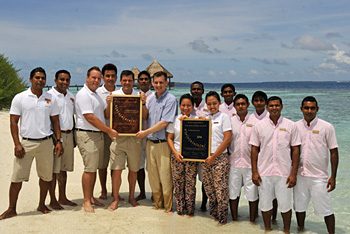 In Next Gazette:
* Mystery Review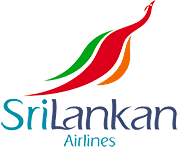 Business Class
A330 FRA <> CMB <> MLE

4 Stars and 5 Stripes
SriLankan's Airbus A330 Business Class accommodations appeared wide and spacious, with the comfortable light brown full-flatbed leather chairs that are now available on many long-haul flights. From this point our outbound business flight experience was nothing short of pleasant. The "welcome" beverages were served, and having missed dinner in the business lounge, we decided to dine above the clouds. The food was presented on attractive white bone china that displayed the colorful SriLankan Airlines logo--from plates to buttercups to salt and pepper shakers--all on a white tablecloth. The breadbasket offered an assortment of ... (CLICK HERE for more)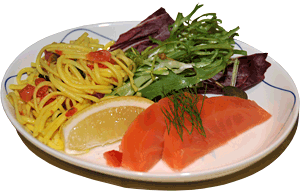 ... The smoked salmon with flavored pasta salad was unusual, and the taste of the combination was astonishing. A lamb noisette, with fiery coriander chilli sauce, was served with buttered vichi carrots, broccoli florets romanesco and roasted cubed potatoes; it was decent. Although there was no wine menu, the wines and aperitifs provided before, during and after dinner were nicely paired. The sumptuous fresh fruit and cheese platter, as well the coffee and dessert course (mousse au chocolate and lychee dessert), were presented tableside with passion and pride from a trolley in charming old colonial silver. Sri Lanka, known until 1972 as Ceylon, is an island country in the northern Indian Ocean that is famous for its coffees and teas. ... (CLICK HERE for more)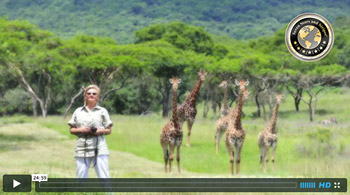 NEW: Seven Stars Travel TV-Show™
The Seven Stars and Stripes team films at request on location!
The team often travels with two of their distinguished advisory board members, four time Emmy-Award winning TV host and celebrity chef Walter Staib (A Taste of History) and Ms. Ingrid Lemme, host of the long standing American Dream Show, based in New York; she also guest hosts the Seven Stars Travel TV-Show™. 'A Taste of History is a TV cooking series that explores Americas culinary beginnings from the Birthplace of American Cuisine. This innovative series brings Americas history to life and makes it vibrant as Chef Walter Staib steps back in time and discovers the roots of American cuisine all over the world. Then Mr. Staib presents the Seven Stars and Stripes culinary awards personally to the Chef de Cuisine on location.
Please watch the entire Seven Stars Travel TV-Show™ 'Karkloof Safari Spa' below:
Including an interview with owner Fred Woerner and a special cooking segment with Celebrity Chef Walter Staib. ... (CLICK HERE for more)
In The Press:
* Seven Stars Award™ Promo
(CLICK HERE) / WATCH BELOW >