Grand Palace, Riga - LV
Cathay Pacific - Business Class
NTV-7 - News - Malaysia TV
Adlon - Berlin, Germany
Vodafone - Unexpected Delays
Seven Stars and Stripes > facebook®
NEXT: The Chateau, Malaysia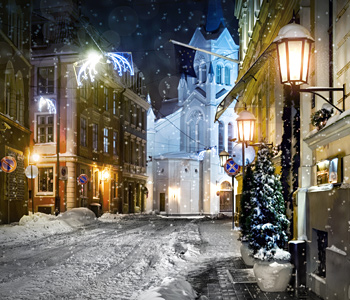 5 Stars and 6 Stripes
... We stepped onto elegant sound-absorbing carpets and were instantly surrounded by the inviting smell of creative fresh flower bouquets. Check-in was a short formality at a couple of solid desks with hidden computers and comfortable chairs that were casually placed off the arrival lounge. The friendly front desk personnel adapted quickly to the language of the county of our departure, but offered to converse in English as well. - We walked through honey and vanilla wallpapered hallways while sinking into plush red wall-to-wall carpets. Our suite was tastefully exquisite and appropriately decorated, with a spacious walk-in closet and an equally spacious bathroom; and our Rimowa luggage had already been delivered before we arrived. ... (CLICK HERE for more)
... To our surprise we noticed an inconspicuous touchscreen device located on the desk. Upon closer inspection we discovered the Virtual Concierge, a user-friendly device dedicated to making your life in the hotel a lot easier. With Virtual Concierge, you can schedule reservations in the restaurant or a spa massage appointment. Ordering room service for a quick cappuccino and a nightcap of Sambuca Nero or Aquavit is a no-brainer even into the wee hours. It also allows you to print photos from your USB device or memory card as well as check weather and temperature before venturing out on the street. We found it particularly helpful after a full day of photo shooting on excursions after which we were able to get a few great shots printed upon returning to the room. ... (CLICK HERE for more)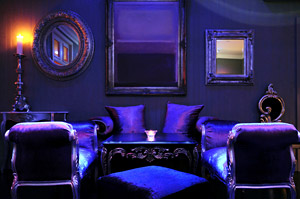 ... Bernard Loew, a native of Austria who is fluent in English, German and Russian, and studied at discriminating intuitions like Cornell University, manages the Grand Palace hotel. The hospitality professional worked in upper management positions all over the world and is also the regional director of the distinctive Schlössle Group, representing a few selected, luxurious hotels in the Baltic region. The Schlössle Hotels are small but sumptuous and each hotel is a "Grand Hotel" in miniature, tucked away amidst the cobblestone streets of the romantic cities of Eastern Europe. Elegance, comfort, sophistication and taste are the hallmarks of each individually designed hotel. The hotels offer an environment of peace and tranquility; a haven away from everyday cares and busy work schedules. Schlössle Hotels are the perfect destination for those who appreciate the good things in life: fine dining, luxurious accommodation and impeccable ... (CLICK HERE for more)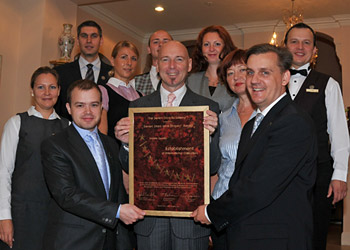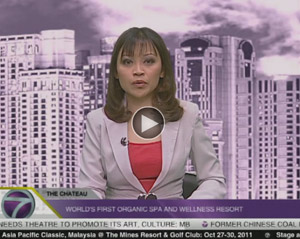 The Chateau Spa & Organic Wellness Resort and Seven Stars And Stripes Award Hand Out Ceremony as featured on NTV-7 Malaysia News TV. > CLICK HERE to see the Video
Congratulations to all, from your Guests and from Seven Stars and Stripes:
For your visible commitment to excellence.
For your willingness to be recognized for your latest innovations.
For your devotion to your staff and company.
For your ability to receive.
For your decision to raise the bar.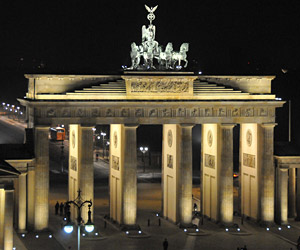 Allow me to share our view from the Presidential Suite at the Adlon Hotel Berlin and please take a close look at one of the delicious creations of Adlon's talented pastry chefs. Visit The Adlon Berlin online: (CLICK HERE)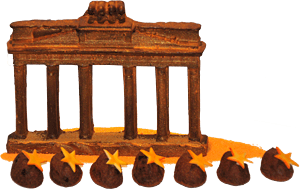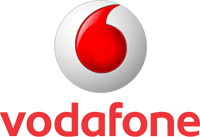 Seven Stars And Stripes is currently changing providers in Germany. Due to unexpected delays with Vodafone our German office line is not available. Please feel free to contact our US Office: +1 631 238 5023 during normal buiness hours.
In Next Gazette:
* The Chateau & L'assiette - Malaysia
In The Press:
* Arrival: The Chateau - Malaysia
| | | |
| --- | --- | --- |
| Dear Friends, | | |
I hope that you are doing well and are making plans for the upcoming holiday season. I personally love to celebrate Christmas somewhere in the cooler hemispheres and preferably with some snow and lots of old-fashioned yuletide. Since history indicates that the birthplace of the first Christmas tree was Riga, the capital of Latvia in 1510, it's time to discover this amazing historic city located on the right bank of the Daugava River. Latvia is inviting us, so is The 'Grand Palace', voted as Latvia's Leading Hotel for 8 years. The 'Grand Palace' is located in the quiet and peaceful part of Old Riga that is the historical and geographical center of the city. Old Riga comprises of a fairly small interior fortification system (built during the 13th-18th centuries), and this area is where the unique architectural monuments from the Middle Ages are located. – Then we traveled to Malaysia to review the world's first fully organic spa resort, The Chateau Spa & Organic Wellness Resort in Kampung Bukit Tinggi, Pahang and are really looking forward sharing this experience with you in the next issue. Cathay Pacific, the flag carrier of Hong Kong and presently the third largest in the world, was our 'Star-Rated' airline of choice on our flight to Malaysia. It's the People that make this airline great and Cathays service was excellent.
I remain yours truly
| | |
| --- | --- |
| | |
| | |
| | Thorsten Buehrmann |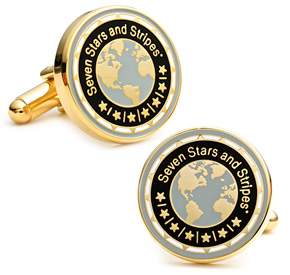 Seven Stars and Stripes Inc. now offers, for the first time, this extraordinary, custom designed 'His & Her Seven Stars Cufflink set. Limited Edition.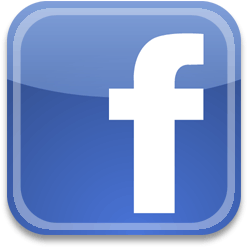 Please join us on 'facebook® (CLICK HERE), a brand new fan page where you get a chance the catch up or get the latest scoop on what might be of interest to todays distinguished global traveler.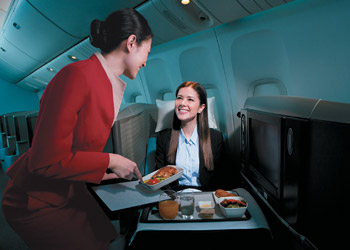 Business Class

5 Stars and 5 Stripes
... However Cathays current flat bed business class cabins, though relatively narrow, were comfortable and put me in charge of my level of privacy by gliding my seat back and forth in my cabin. The function worked of course the other way around as well, allowing one more visibility to converse with a travel companion. With the push of a button, located on the left of my cabin wall, I was able to bring my seat easily back into an upright position for more comfortability during dining or reading (with an adjustable light, which allowed me to adjust the brightness), or watch a movie. I loved Cathays wonderful duvets; big enough to comfort me (5 foot 5) in all sleeping positions on this full flat bed, and the integrated lumbar cushion, supporting my back. ... (CLICK HERE for more)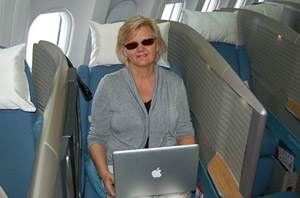 ... While on-board I can assure you that I watched three movies during the 15 ½ hour flight, including The Reader which was still on my list. Cathays Audio and Video on Demand system was relatively easy to handle and the headset really did the job. The storage space allowed me to keep my glasses safe and handy at the same time. I like the nicely presented onboard cuisine overall and especially the service that these amazing teams presented, and that includes the crews of both long haul flights (of about fifteen and half hours each way). The food was severed on white porcelain with neat little salt and pepper shakers that looked like tiny rocks. ... (CLICK HERE for more)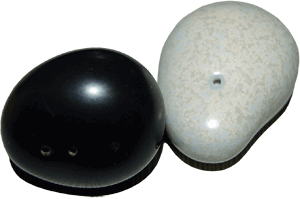 ... My return flight HKG JFK, I selected a Braised beef brisket with a spicy sauce, steamed jasmine rice and Choy sum which was truly delicious. Highlighted on the wine list was Deutz Brut Classic, Champagne a first-rate rich and creamy finely grained sparkler, featuring equal amounts of Pinot Noir, Pinot Meunier and Chardonnay. A dense and powerful Domaine des Malandes Chablis 2009 headed up the list on the white side as well as a Mount Riley Marlborough Sauvignon Blanc 2010, which like most New Zealand Sauvignons has a promising nose with fruit structure falling a little flat in the finish. On the red side a ... (CLICK HERE for more)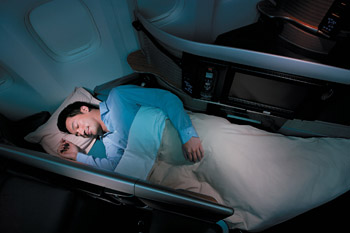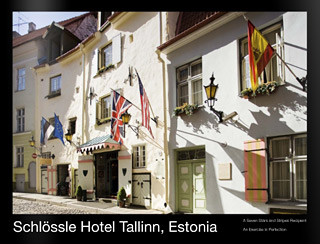 (CLICK HERE TO FLIP THE BOOK!)
Our exquisite hardcover coffee table books, custom designed for each resort, hotel, spa and restaurant, feature highlights and possible excursions of each establishment, along with the Seven Stars and Stripes review and award presentation. These impressive hard cover books, now available in three different styles, are luxuriously wrapped and make great holiday gifts and keepsakes, all the while showing the full potential of what guests may experience. Please 'CLICK and FLIP' through the Seven Stars and Stripes review and award celebration at the Schloessle Hotel Tallinn, Estonia. Enjoy!