Seven Stars Travel TV-Show: ADLON
June / July Luxurious Magazine
New Partner: Tourism-Insider
Personal Recognition: Oliver Eller
Seven Stars and Stripes > facebook®
NEXT: Mystery Review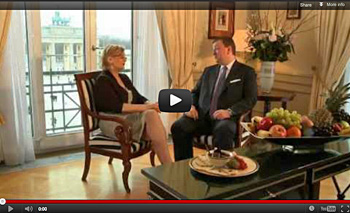 NEW: Seven Stars Travel TV-Show
The Seven Stars and Stripes team films at request on location!
The team often travels with two of their distinguished advisory board members, three time Emmy-Award winning TV host and celebrity chef Walter Staib (A Taste of History) and Ms. Ingrid Lemme, host of the long standing American Dream Show, based in New York; she also guest hosts the Seven Stars Travel show. 'A Taste of History' is a TV cooking series that explores America's culinary beginnings from the Birthplace of American Cuisine. This innovative series brings America's history to life and makes it vibrant as Chef Walter Staib steps back in time and discovers the roots of American cuisine all over the world. Then Mr. Staib presents the Seven Stars and Stripes culinary awards personally to the Chef de Cuisine on location.
Please watch the entire Seven Stars Travel TV-Show 'Hotel ADLON Kempinski Berlin':
Including an interview with Managing Director Oliver Eller and a special cooking segment with Celebrity Chef Walter Staib. ... (CLICK HERE for more)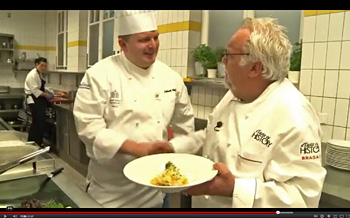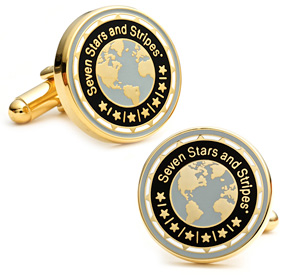 Seven Stars and Stripes Inc. now offers, for the first time, this extraordinary, custom designed 'His & Her Seven Stars Cufflink set. Limited Edition.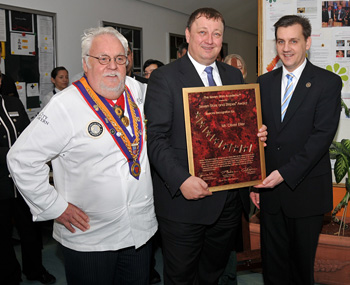 Oliver Eller, of German decent, earned a degree from the Cornell School of Hotel Administration in Ithaca, USA and has since then worked in Egypt, New Orleans, Atlanta, Wolfsburg and Moskau, just to name a few. Mr. Eller, a mover and shaker in the world of affluent hospitality, received the 'Seven Stars and Stripes "Special Recognition" Award' for raising the bar for the Hotel Adlon Kempinski Berlin to a Seven Star Hotel while overseeing nine other properties of the Kempinski Hotels in Germany.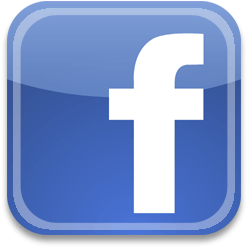 Please join us on 'facebook® (CLICK HERE), a brand new fan page where you get a chance the catch up or get the latest scoop on what might be of interest to todays distinguished global traveler.
Congratulations to all, from your Guests and from Seven Stars and Stripes:
For your visible commitment to excellence.
For your willingness to be recognized for your latest innovations.
For your devotion to your staff and company.
For your ability to receive.
For your decision to raise the bar.
In Next Gazette:
* Mystery Review
In The Press:
* Seven Stars Travel TV-Show. ADLON
(CLICK HERE) >
| | | |
| --- | --- | --- |
| Dear Friends, | | |
I've always admired a French proverb that states "It is impossible to overdo luxury"! Well, we have for you an entire collection here, 280 pages of the most luxurious 'people, places & things' from around the world. 'Celebrating The Queen's Diamond Jubilee', the accreditation of the Adlon Hotel Kempinski Berlin as one of the official 'Seven Star Hotels of the World™', which was a stroke of brilliance for German Emperor William II, who approved a plan submitted by Lorenz Adlon to build this awesome place, and the first 100 Years of Montegrappa and then some. We are delighted to announce our affiliation with Luxurious Magazine®, a multi media publication based in London, Moscow, Hong Kong and Penang. Luxurious magazine dedicates over 19 pages on the historic Adlon Hotel Kempinski Berlin, Europe's only fully accredited Seven Star hotel in 2012, as well as its Lorenz Adlon Esszimmer dining room with the tantalizing Seven Star cuisine of Executive Chef Hendrik Otto and his team. The Adlon team has an excellent leader, Mr. Oliver Eller, who we'd like you to meet personally here on the Seven Stars Travel TV-Show®, interviewed at The Adlon while overlooking the Brandenburg Gate by the Ingrid Lemme, host of the long standing American Dream Show®, based in New York. Managing director Oliver Eller took the Hotel Adlon over just a couple of years ago and has since then brought more than just attention to Berlin's landmark hotel. The Hotel Adlon Kempinski Berlin received full honors and awards of Seven Stars and Seven Stripes on February 23rd, 2012 and was officially recognized as one of the 'Seven Star Hotels of the World™'. Until next time, from an amazing resort hotel in Spain, also a country with a long-standing royal history. His royal highness, H.M. King Juan Carlos was proclaimed King in 1975 and throughout his reign has received numerous international prizes in recognition for his role in the re-establishment of democracy in Spain.
I remain yours truly
| | |
| --- | --- |
| | |
| | |
| | Thorsten Buehrmann |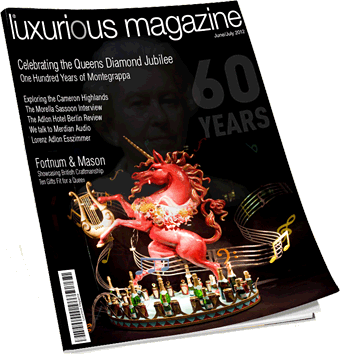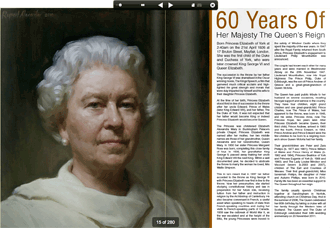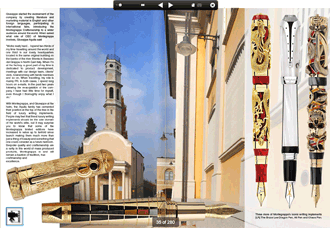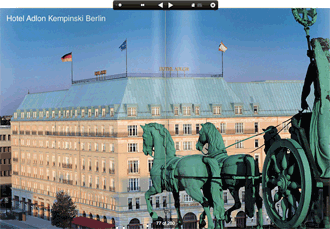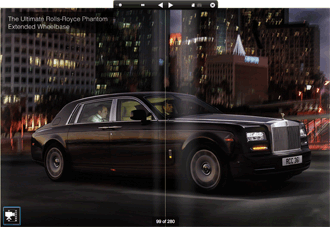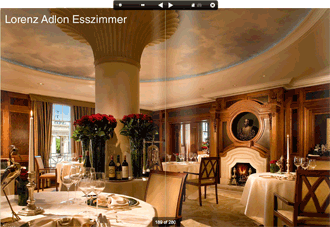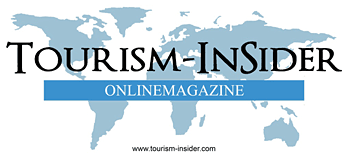 For our hospitality professionals: We partnered with 'Tourism-Insider', a valuable newsletter that reports about current affairs in the tourism industry. Joachim Fischer, the editor-in-chief, who joined our Seven Stars Advisory Board, is represented at all major trade affairs around the world (WTM, ITB, IMEX, AIME, IT&CMA, ATM, ATF, MITTM, EMITT, IT&CM etc.) and reports about the newest trends and events as well as political developments pertaining to the promotion and development of tourism.