Kilimanjaro Hotel Kempinski, Tanzania - Africa
Oriantal Restaurant, Dar Es Salaam - Tanzania
SWISS A330 Business Class
Mirabelle Restaurant, New York - USA
Elite Seven Stars Black Card™
NEXT: SWISS First Class & Ammende Villa
VAU Restaurant - Berlin, Germany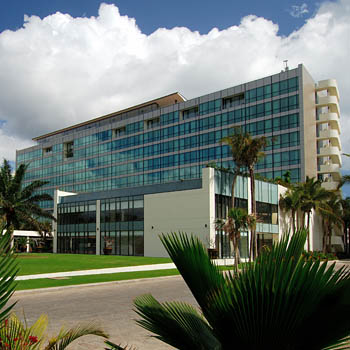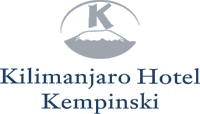 Dar Es Salaam, Tanzania - Africa

5 Stars and 4 Stripes
We arrived at the Kilimanjaro Hotel Kempinski after a half hour ride from the airport, immediately drawn to its unexpectedly modern look, white-lit palm trees reflecting the dark star-studded sky. Check-inn was quick and painless and then the doors to our domicile opened, with views over the charming, night-lit pool and the still busy harbor. Our well-appointed accommodations, # 520 located on the 5th floor, presented a chic, comfortable and luxurious life style. The bathroom featured a fabulous deep soaking tub and a separate glass enclosed rainforest shower with large glass doors allowing natural light to flood. A large, invitingly dressed bed, a multi functional sitting area, with a nice secretary accommodated a laptop, granted quick high-speed Internet access and WiFi. That evening, ...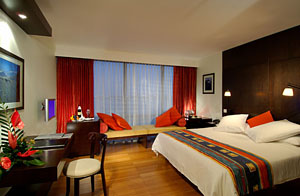 GM and Regional Director Lena Kasfiki Livanidou has the expertise of leading this world-class hotel and spa. Her fabulous team has been empowered through her compassionate leadership and intense experience. She is a mother of two adult children, who comes across as a most gracious host, challenging her team to raise the bar. Mrs. Kasfiki Livanidou is also managing the team that will soon open the first Hotel Lodge in Tanzania. Once again the Kempinski Group continues to grow its brand beyond expectations with the opening of the first Hotel Lodge of its kind world-wide thereby epitomizing luxury accommodations in truly exotic surroundings. ...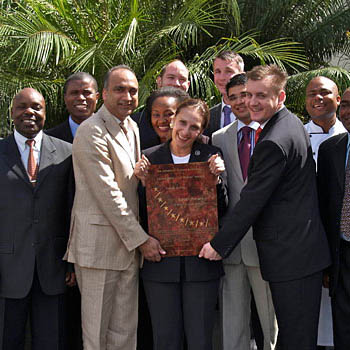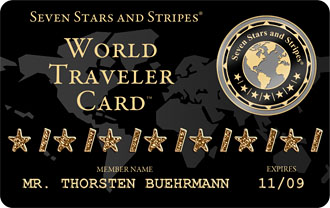 Soon, you will be able to apply for our Seven Stars™ Global Elite Travel and Dining program. As the carrier of our global Seven Stars Black Card™ you will receive extraordinary benefits, all over the world, at participating Seven Stars and Stripes Award winning establishments. Granted to Elite Seven Stars Black Card™ 'Members– Only'.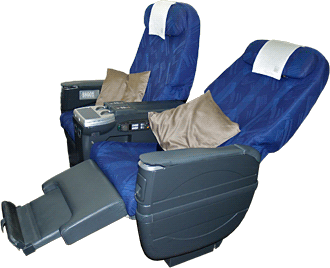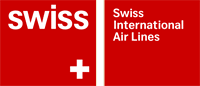 A330 Business Class

4 Stars and 5 Stripes
Soon we were welcomed onboard with gracious Swiss hospitality by Robert Baumgartner who was directing the service end. Our comfortable accommodations for the next eight hours sparkled. SWISS International Air Lines is the national carrier of Switzerland providing service to over seventy global destinations. North American gateways include: Boston, Chicago, Los Angeles, Miami, New York's JFK, Newark, and Montreal. WISS, under the direction of CEO Christoph Franz, and Lufthansa have recently teamed up to protect our environment by now offering frequent travelers a solution for offsetting our carbon dioxide footprints, adding an additional token to our airfare. The 'green fee' has been subsidizing the Swiss-based 'My Climate Foundation', a reputable partner of Swiss. There are other programs funded by Swiss flying guests, like the SWISS House that was opened last November in the SOS Children's Village in Dar es Salaam, Tanzania....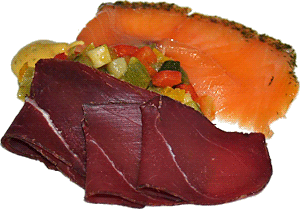 Thinly sliced air-dried venison and shaved gravlax
Celebrated Swiss guest chef Reto Mathis is one of them who have created the culinary dream that we were now salivating for, and we are forever longing for his Black Truffle Pizza. Glancing over the neatly designed and presented menu, all courses were paired with top Swiss and European wines and liqueurs. Miss Anna adjusted the highly polished silverware and eloquent all-white china, made in Germany by Tafelstern and then handed us hot, moist, refreshing towels. Shortly thereafter came a sumptuous breadbasket, the Ciabatta warm & crusty and the extra virgin, cold-pressed olive oil delicious. Coincidentally she served our appetizers when we were just above Florence, though the food served is time-adjusted to the traveler's preference, if possible. Thinly sliced air-dried venison and shaved gravlax with traditional dill mustard sauce was the opening course, accompanied by some ratatouille salad. It was during our main course, over Sicily, that we recognized ...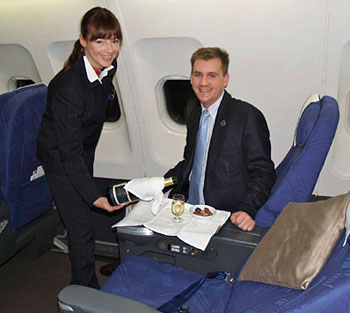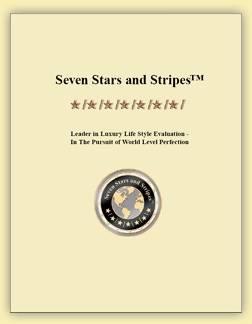 Our Seven Stars and Stripes™ book - 2003 to 2006 world-edition, is still available. Over 300 pages - featuring only the finest establishments and fascinating cuisine art images from around the world. All beautifully compiled in this full-color collector's edition. ISBN# 1-4259-4267-9
Congratulations to all, from your Guests and from Seven Stars and Stripes:
For your visible commitment to excellence.
For your willingness to be recognized for your latest innovations.
For your devotion to your staff and company.
For your ability to receive.
For your decision to raise the bar.
In Next Gazette:
* VAU Restaurant - Berlin
* Ammende Villa - Estonia
* SWISS First Class A340
| | | |
| --- | --- | --- |
| Dear Friends, | | |
we hope that you enjoyed reading our last gazette as much as we did, creating it. Soon it will be spring and April 1st, which is considered All Fools' Day, though not a holiday in its own right, is a notable day celebrated in many countries. Our Seven Stars and Stripes global team members were represented last week at the ITB Berlin through agents from Asia, Europe and the USA. ITB Berlin is THE B2B-Plattform for trade visitors and we had a grand time meeting with other people in the business of hospitality and travel. First and foremost the response of all the hospitality industry's movers and shakers under one roof was enlightening. Then seeing many of the team members together at the ITB was inspiring. But later tasting the cuisine of some of the best restaurants Germany's dream city has to the offer, was exceptional. The Vau, Margaux, and Fischer's Fritz, what else can we say? Well, you'll get to hear all abut it, soon. However, we are sharing with you now in this issue our exciting discoveries in East Africa. Stay with us at the Kilimanjaro Hotel Kempinski, dine with us at The Oriental and fly with us 'Swiss Business'. Anyone making plans for spring shopping in NYC ? Please make reservations, in advance at the unique Mirabelle farm restaurant. Until next month from another part of the world,
I am yours truly
| | |
| --- | --- |
| | |
| | |
| | Thorsten Buehrmann |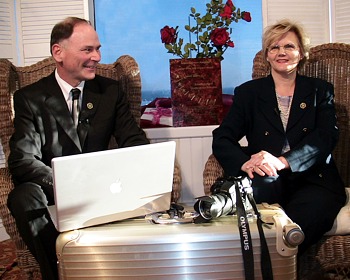 Watch the Seven Stars and Stripes
Award TV Show on
Hamptons Televisions WVVH World-Wide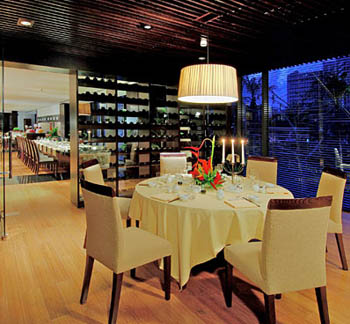 Dar Es Salaam, Tanzania - Africa

4 Stars and 5 Stripes
It was Assistant Food & Beverage Manager Mr. Philbeth who greeted us now to sounds of light Asian music in the background. He led us past fresh, exotic floral arrangements as we wove our way through the crowded dining room filled with an intermingling of assorted guests, obviously from all parts of the world. The décor and ambience invoked a sort of minimalist balance amidst the richness of dark tropical mahogany paneling. Modernity and opulence were espoused in the likes of the timeless Schönwald China and gracefully elegant Schott Zwiesel crystal stemware, which acted as an adornment to every table. An ancient Asian settee, the likes of which could have been carried as loot on one of Vasco da Gama's ships of exploration, demanded attention in one corner of the room....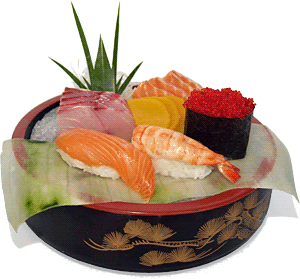 The tasting menu created by Chef Robert Murray began with an Amuse Bouche of a very tender Steamed Shrimp Hargau paired with a lime accented Neil Ellis Sauvignon Blanc, South Africa. This was then followed by a mini tasting menu of Asian starters including Sushi & Sashimi Platter, Thai Chicken Satay, Tord Mun Pla Krai (fish cakes) and Somtam Salad (raw papaya) in a virtual tour around the Orient. Another South African wine selection of Kings River Robertson Chardonnay provided the much-needed citrus and lime necessary to pair successfully with this wonderful medley. For our main course, Chef Robert Murray broke from tradition and reached high into the plateaus of Northern Asia to produce the apex of our dining experience, Crisp Mongolian Lamb. It is a simple dish most likely inspired ...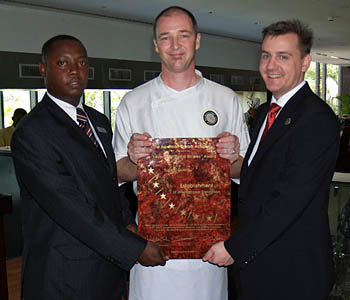 Seven Stars and Stripes Awards for: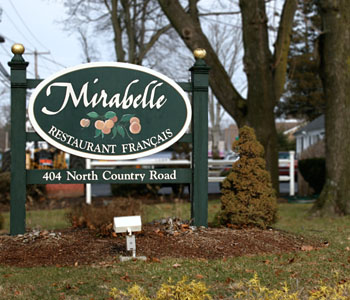 New York - USA

6 Stars and 5 Stripes
Mirabelle has continued to grow and prosper over the years, and Chef Reuge's fame has spread throughout New York as he has upgraded the menu and wine list. The chef offers a nightly tasting menu that changes on a weekly basis and is accompanied by a selection of wines chosen from their extensive wine list. Guy is an ardent believer and promoter of fine French culinary arts, and gives monthly cooking classes at the restaurant. He is also an author of his own small cookbook 'Le Petit Mirabelle'. The food, service and ambiance were extraordinary and after chatting with Guy and Maria we left knowing that the cuisine and service at Mirabelle are in a class by themselves. ...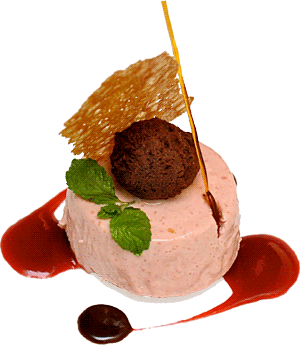 We started with a fabulous Duo of cured Salmon: Gravlax and Pastrami with fennel seed working seamlessly together to massage the palate and prepare for the next course. This was accompanied by a delightful Calera, Central Coast 2006 Chardonnay from California exhibiting bright, fresh varietal aromas accented with notes of citrus. Next came Caramelized Sea Scallop with grapefruit jam and tarragon sauce served with Pinot Blanc Auxerrois, Domaine Catherine Auther, Alsace. This a medium-bodied white wine, with juicy, lip smacking fruit flavors of pears, peaches and citrus. Both were beautifully presented and absolutely delicious. ...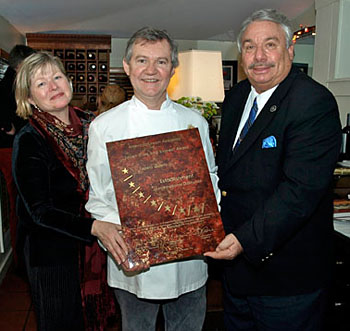 In The Press:
* ITB 2008 - Seven Stars and Stripes