Four Seasons Las Vegas, NV - USA
Restaurant Residenz Heinz Winkler - Germany
NEXT: The Capital Hotel, London - UK
NEXT: The Capital Restaurant, London - UK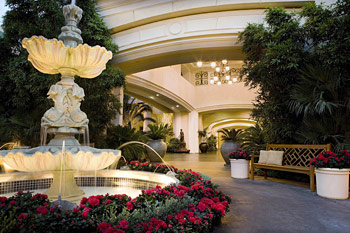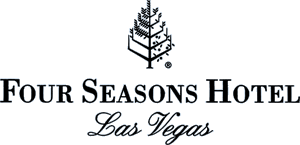 NV - USA

5 Stars and 5 Stripes
Las Vegas welcomed us with an awesome view of 'The Strip' and the pulse of the most attractive gambling city in the world. Our limo driver was expecting us and to our surprise we arrived in less than fifteen minutes at the main entrance to the hotel that had become highly recommended to us. Previous guests had touted: "If you want a luxurious and relaxing Las Vegas experience and stay in close proximity to the casinos and the nightlife, that's the Four Seasons." Check-in was unconventional for lack of better words. The friendly front desk person pointed to one of the elevators that should lift us into the upper thirties. ...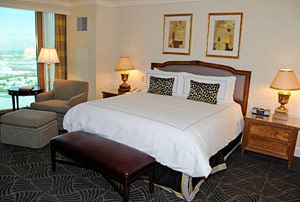 We arrived at our spacious accommodations, of which the guest rooms average five hundred square feet and offer large marble bathrooms with soaking tubs and separate glass enclosed showers. On the counters were placed L'Occitane toiletries. The suites were furnished and decorated in traditional classy, comfortably chic style, although our accommodations left some maintenance issues to be addressed. Most accommodations offer truly spectacular views of 'The Strip' and the surrounding desert. The eight thousand square foot family friendly outdoor pool area, which is surrounded by lush landscape, offers whirlpools and decks equipped with arbors for shade. Evian mists, cold towels and ice water are on hand in intervals of half an hour, ...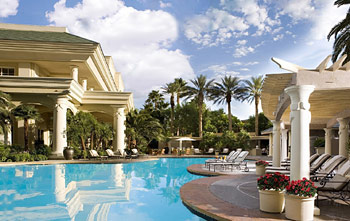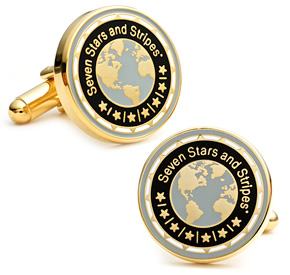 Seven Stars and Stripes Inc. now offers, for the first time, this extraordinary, custom designed 'His & Her' Seven Stars Cufflink set. Limited Edition.
Congratulations to all, from your Guests and from Seven Stars and Stripes:
For your visible commitment to excellence.
For your willingness to be recognized for your latest innovations.
For your devotion to your staff and company.
For your ability to receive.
For your decision to raise the bar.
In Next Gazette:
* The Capital Hotel, London - UK
* The Capital Restaurant, London - UK
In The Press:
* The Capital Hotel - London:
| | | |
| --- | --- | --- |
| Dear Friends, | | |
Our holiday season is just a few weeks away and though everyone talks about global warming, it gets awfully cold in the northern hemisphere. Besides meteorologist are predicting a strong winter. How about a trip to Las Vegas with the entire family? Trust me, there is so much more to do and see in and around Las Vegas then casinos. We discovered Las Vegas and its natural attractions for a week with the Four Seasons as our base. The hotel is famous for its non-gaming, private setting and surroundings and we enjoyed our stay. If you prefer genuine snow consider the Residenz Heinz Winkler in the foothills of the Alps in southern Germany. Residenz Heinz Winkler is ready to perform its wizardry with true Seven Stars cuisine in their Venetian Restaurant. It is a place where your eyes will envy your taste buds; a place where culinary 'paradise' is regained. Until next month from London's first boutique hotel 'The Capital' and its 'Capital Restaurant', serving French cuisine under the direction of Chef Eric Chavot.
I remain yours truly
| | |
| --- | --- |
| | |
| | |
| | Thorsten Buehrmann |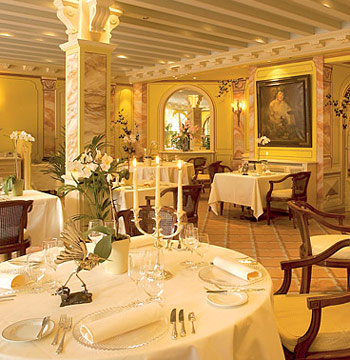 Venetian Restaurant
Aschau im Chiemgau - Germany

7 Stars and 7 Stripes
It is a place where brave new cooking is the norm; a place where your eyes will envy your taste buds; a place where culinary 'paradise' is regained. Our previous encounters with the Venetian Restaurant had left us thinking that the pursuit of "World Class Perfection" is their culinary manifesto. This is the constant ambition of founder and Executive Chef Heinz Winkler, a kinetic chef with great ideas who early on in his career learned the value of risk taking. The achievement of greatness is fleeting in most cases and maintaining an edge requires innovative thinking, inspired creativity and the realization that the act of eating engages all senses as well as the mind. We believe Chef Winkler is constantly reinventing himself so that the ultimate pleasure is bestowed upon the one who is sampling his cuisine. ...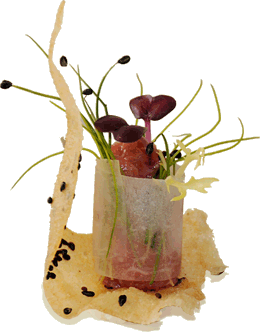 And so we begin our 2008 sampling of Chef Winkler's modern expression of culinary balance. We enjoyed a few minutes at the bar with an authentic Bellini made with the perfect amount of white peach puree, before dinner. Looking around I noticed just how lovely the restaurant was decorated, each table with its own live orchid and unique silverware art pieces formed into roosters and lobsters. After being seated, the restaurant manager Fabrice Kiefer, took great care in creating the right service atmosphere for our dining experience by orchestrating his team members in a culinary ballet of sorts. Seamless, unobtrusive tableside routines lead us through the courses as if we were on a guided tour. ...