The Kahala Hotel & Resort, Hawaii - USA
BOOK: Premier Palace, Kiev - Ukraine
Boulevard Magazine: Schloessel Hotel
NEXT: Mystery Review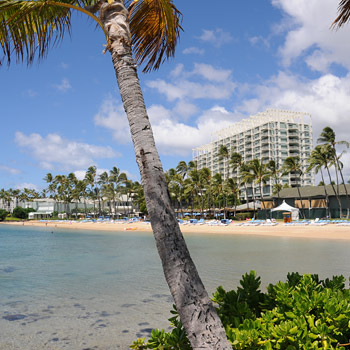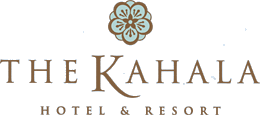 Hawaii, USA

5 Stars and 4 Stripes
We were on the way to experience Hawaii's world famous Waikiki for a week of romance and adventure and had chosen The Kahala Hotel & Resort as our beachfront resort base and hideaway. Quite often luxury resorts that have been frequented by celebrities and / or Heads of State do not necessarily live up to the demands of their affluent global guests and we were a little apprehensive with all the mixed reviews on the leading travel sites. We flew Los Angeles – Hawaii, where our limo driver received us at the airport with a gracious but flower-less welcome and ... (CLICK HERE for more)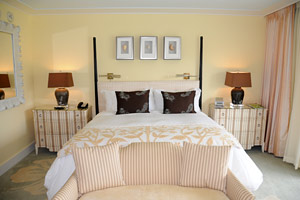 ... We were hungry and took the elevator back downstairs to the inviting main lobby, filled with happy people and calming live piano music. Here we were presented with two menus for food and beverage and as we tried to place our order at 11 pm we were told that the kitchen was closed. When I inquired if there would be any alternative to get something to eat since we were hungry, the waiter gave us a clear "No", and suggested no alternative. Because we were starving by now, I asked if it would be possible to order room service since we were in-house guests and seated already. "Just a club sandwich? Anything?" - We received another curt "NO" and ... (CLICK HERE for more)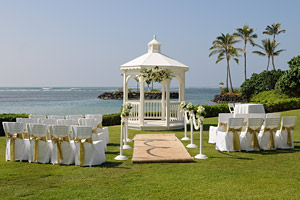 ... Besides, if you are looking for something out of the ordinary, this resort gives you the opportunity to interact with dolphins in its 26,000-square-foot natural lagoon with several delightful Bottlenose dolphins. The 'Dolphin Quest' offers a wide range of programs for couples or the whole family and is open to hotel guests as well as day visitors. The resort has a wonderful, secluded and relatively uncrowded beach. If your goal is to get married or to completely get away from it all while you are discovering Hawaii, the islands and / or Pearl Harbor in an environment of casual comfort, this is the place to be. ... (CLICK HERE for more)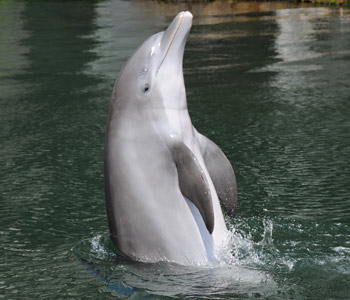 In Next Gazette:
* Mystery Review
In The Press:
* Schloessle Hotel, Tallinn - Estonia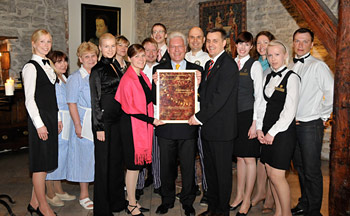 | | | |
| --- | --- | --- |
| Dear Friends, | | |
this time of year we are fortunate to witness a wonderful autumn season in Eastern Asia, China, Korea, Japan, Canada and the United States. Eastern Canada and the New England region of the U.S. are especially famous for the brilliance of their autumn foliage, attracting visitors from all over the world. If the colors of 'fall' are not your forte and you are leaning more towards blues and turquoise, Hawaii has spring-like temperatures during this same season. For an experience which is out of the ordinary, The Kahala Hotel & Resort, ideally located next to the famous beach of Waikiki, offers an opportunity to interact with dolphins in its 26,000-square-foot natural lagoon. - The Russian Hotel Investment Conference that is currently taking place in St Petersburg with Grand Hotel Europe (GHE) and Orient-Express as platinum sponsors hosted a reception in all 5 restaurants of the hotel. With 350 delegates and representatives of the international media in attendance, the event was a spectacular success. Besides many culinary presentations, a caviar degustation was presented in the newly opened Lidval Suite on the GHE's historic floor. Seven Stars' Advisory Board Member Thomas Noll (GM of GHE) was amongst the panelists discussing 'Managing costs and maintaining revenue in downturn'.
I remain yours truly
| | |
| --- | --- |
| | |
| | |
| | Thorsten Buehrmann |
Russia & CIS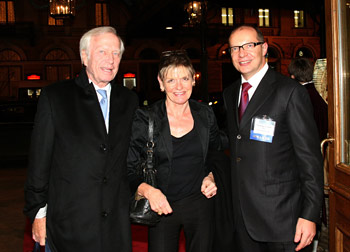 Georg Rafael & Mary Gostelow & Thomas Noll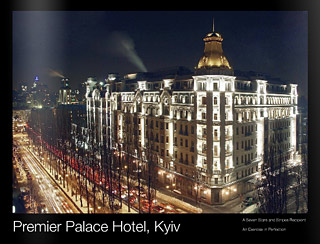 (CLICK HERE TO FLIP THE BOOK!)
Our exquisite hardcover coffee table books, custom designed for each resort, hotel, spa and restaurant, feature highlights and possible excursions of each establishment, along with the Seven Stars and Stripes review and award presentation. These impressive hard cover books, now available in three different styles, are luxuriously wrapped and make great holiday gifts and keepsakes, all the while showing the full potential of what guests may experience. Please 'CLICK and FLIP through the 2009 Seven Stars and Stripes review and award celebration at the Premier Palace, Kiev - Ukraine. Enjoy!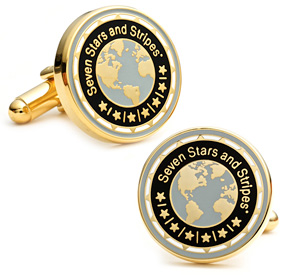 Seven Stars and Stripes Inc. now offers, for the first time, this extraordinary, custom designed 'His & Her Seven Stars Cufflink set. Limited Edition.
Congratulations to all, from your Guests and from Seven Stars and Stripes:
For your visible commitment to excellence.
For your willingness to be recognized for your latest innovations.
For your devotion to your staff and company.
For your ability to receive.
For your decision to raise the bar.