Aretsky's Patroon Restaurant, NYC - USA
NEW Seven Stars Green World Award
BALLOON RIDE, Kiev - Ukraine
NEXT: Tabacon - Costa Rica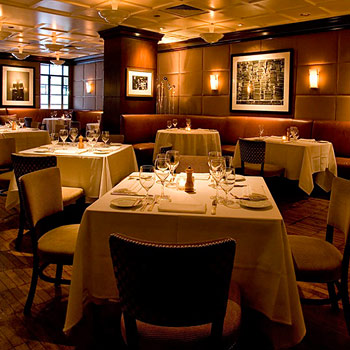 NYC, USA

5 Stars and 5 Stripes
Call it karma, or just plain good fortune, but recently, after all these years I was able to find Patroon, a terrific restaurant where I was also able to connect with a wonderful friend from my 21 Club days, Ken Aretsky. Ken has a long and successful history in the restaurant and hospitality field and is the owner and manager of "Aretsky's Patroon". Bill Peet is the Executive Chef at Patroon and a 25-year veteran of such Iconic NY restaurants as Lutece, Asia De Cuba, and Cafe des Artistes. Bill is noted for his straightforward and beautifully presented culinary creations while optimizing his flavor combinations. From the moment, I walked into Patroon, I experienced a flashback to my days at "21". The way the dining room, bar, and the restaurant are setup is intimate and club like. ... (CLICK HERE for more)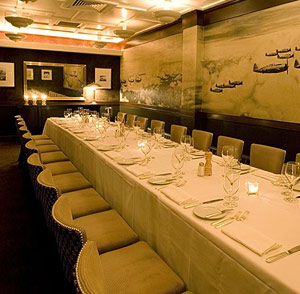 ... Rita and I had looked forward to eating some really fine American Food, and our menu offered all that and more. We were treated to a very special "Tasting Menu" composed by Exec Chef Peet who started our culinary adventure with a small cup of Butternut Squash Soup that was sweet yet sublime, featuring fresh seasonal and locally grown ingredients. Each of our dishes was served with fine china and beautiful crystal stemware. For an appetizer we sampled Maple Quail with Wild Rice and Sundried Cranberry Salad, successfully offering a delicate balance between the sweetness of the maple syrup marinade and the tartness of the sundried cranberries. ... (CLICK HERE for more)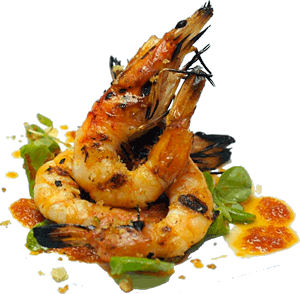 ... My personal favorite from the list of appetizers is the Crab Cakes with Lemon Tarragon Aioli made with a generous amount of meaty lump crab bound together with a modicum of breadcrumbs. To kick it up a notch, the pan-fried crab cakes are accompanied by lively lemony tarragon scented aioli for dipping, which both Rita and I took great pleasure in doing so. To accompany our first course our wine was Sauvignon Blanc New Harbor, New Zealand 2008 going the full distance as an easy light refreshingly crisp wine showing loads of grapefruit and exotic fruits, which presented us with visions of lying back on a beach somewhere in the tropics. ... (CLICK HERE for more)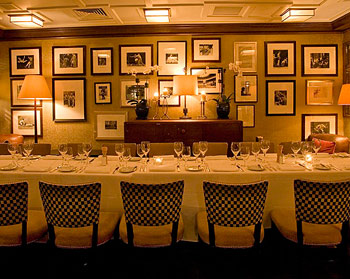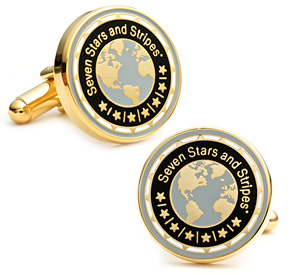 Seven Stars and Stripes Inc. now offers, for the first time, this extraordinary, custom designed 'His & Her Seven Stars Cufflink set. Limited Edition.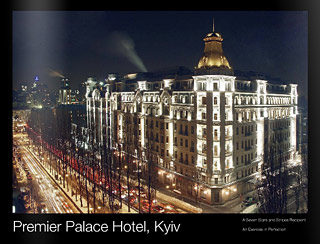 (CLICK HERE TO FLIP THE BOOK!)
Our exquisite hardcover coffee table books, custom designed for each resort, hotel, spa and restaurant, feature highlights and possible excursions of each establishment, along with the Seven Stars and Stripes review and award presentation. These impressive hard cover books, now available in three different styles, are luxuriously wrapped and make great holiday gifts and keepsakes, all the while showing the full potential of what guests may experience. Please 'CLICK and FLIP' through the 2009 Seven Stars and Stripes review and award celebration at the Premier Palace, Kiev - Ukraine. Enjoy!
| | | |
| --- | --- | --- |
| Dear Friends, | | |
We are dining and reviewing at Aretsky's Patroon in midtown Manhattan this month. Beguiling and appealing, this restaurant was started by the iconic, Ken Aretsky, formerly of the world-renowned '21 Club'. We are at Patroon to experience old-fashioned hospitality and style combined with classical entrées such as Rack of Lamb, Dover Sole and the seemingly lost art of preparing Caesar Salads table side. Celebrate with us the awarding of the first ever "Seven Stars Green World Award" to Tabacon Grand Spa Thermal Resort in Costa Rica, for their dedication and commitment to protecting our environment. Tabacon has worked tirelessly to create a unique, Eco-Resort that sets a new global Eco-Standard. Then join us also for a Balloon Ride adventure this month, all details arranged by the elite Premier Palace Hotel in Kiev, The Ukraine. We drift quietly in our hot air balloon and basket over rooftops and fields just outside the city limits of Kiev. Finally, help us to congratulate Mr. Thomas Noll, GM of the Grand Hotel Europe in St. Petersburg, Russia for his efforts in helping disadvantaged street children. We acknowledge Mr. Noll for his 'Social Responsibility' efforts through SOS Children's Villages International. Mr. Noll is providing a number of  these disadvantaged youths, a wonderful opportunity for a career in the hospitality field.
I remain yours truly
| | |
| --- | --- |
| | |
| | |
| | Thorsten Buehrmann |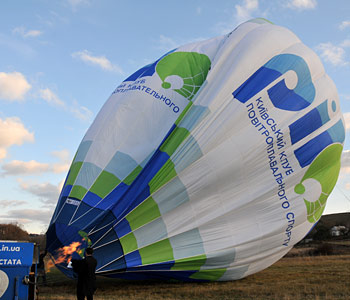 It is eerily quiet now, up here at about 400 – 500 meters. You don't feel the wind pushing you although we are now probably drifting along at a good speed. Drifting is the only way to describe it, according to the whims of the wind and nature. A feeling of weightlessness overcomes me and I look carefully at the ground to try to gain my orientation again. Below me the ground is moving, changing. The landscape is strikingly beautiful yet mysterious in that I wonder if the people walking along the roads and in the fields can really see me clearly. I can hear dogs barking and now I see some country folk waving at me. They seem to be beaconing me to return to the ground and join them in celebration. ... (CLICK HERE for more)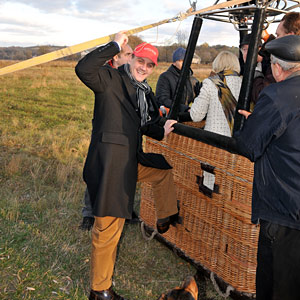 ... I look up and see this enormous balloon above me and suddenly realize that with every burst of hot air, the entire structure lifts even higher into the sky. I am suspended below this balloon in a sturdy basket along with three other people. I am reminded by our balloon 'pilot' that ballooning has a romantic and colorful history. The first flights began in the 18th century in France as an occupation of the aristocracy and as its popularity spread, even George Washington was there to witness the first balloon launch in North America. Suddenly I look up and see the most spectacular sunset over the vastness of what is rural Kiev. ... (CLICK HERE for more)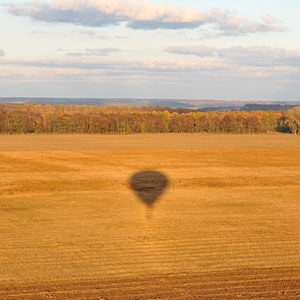 ... We are returning to the ground now and since we have drifted quite a ways, we will be picked up by car from wherever we land. A bottle of champagne is quickly opened upon landing signaling the initiation of a traditional ceremony. For those first time balloon flyers, it is destined to hold a 'Balloon Baptism' whereby a small lock of hair is taken and burned after which it is extinguished with a splash of the champagne. For all this, we are then handed a special Balloon Baptism Certificate, to be treasured and talked about for years to come. Follow the link to see more photos of this unique experience and check out how this event can be booked though the concierge at the Premier Palace Hotel in Kiev ... (CLICK HERE for more)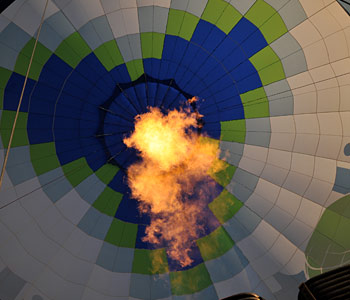 Congratulations to all, from your Guests and from Seven Stars and Stripes:
For your visible commitment to excellence.
For your willingness to be recognized for your latest innovations.
For your devotion to your staff and company.
For your ability to receive.
For your decision to raise the bar.
In Next Gazette:
* Tabacon Grand SPA Thermal Resort
In The Press:
* Seven Stars Green World Award:
Tabacon Grand SPA Thermal Resort
La Fortuna - Costa Rica - Central America