Garden City Hotel - New York, USA
Lufthansa Business Class
Elite Seven Stars Black Card™
In the Press: Kempinski Djibouti Palace
NEXT: Schuhbeck - DE & Mirabelle - USA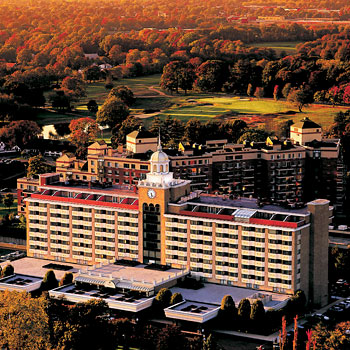 Long Island, New York - USA

5 Stars and 6 Stripes
The Garden City Hotel is situated in the heart of one of Long Island's most prestigious communities and offers visitors a unique view of the gilded and fabulous history of New York's Gold Coast. Alexander Tunney Stewart a multi-millionaire builder purchased 7,000 acres of land situated 20 miles from Manhattan, which would be called Garden City. The focal point of this very upscale community would be a magnificent hotel that reflected the elegance and history of its community. The original hotel opened to rave reviews in 1874 and then was rebuilt in 1901 with a cupola similar to the one that sits atop Philadelphia's Independence Hall. The hotel attracted the very cream of society and was a favorite of the Vanderbilt's, Astors, and Belmont's, who stayed there to visit polo matches, horse races, and auto racing.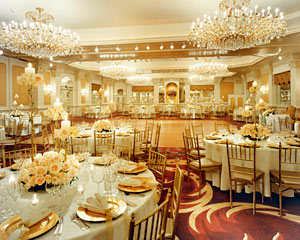 I entered the revolving golden hotel doors and was transported into an era of gilded and ornate luxury. Exquisite marble floors, a glorious winding staircase leading to the second floor and plush carpeting highlighted by desk and chairs of burnished wood, made for a visual treat. The Garden City Hotel has always been noted for its attentive staff and management and today would prove no different. I was looking forward to a tour of this fine establishment with GM Nasser Samman, a highly experienced executive who has been with the hotel for over a decade and oversees daily operations of all departments of the hotel. ...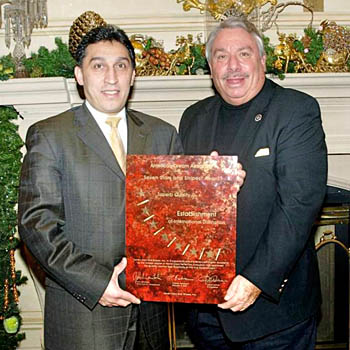 Congratulations to all, from your Guests and from Seven Stars and Stripes:
For your visible commitment to excellence.
For your willingness to be recognized for your latest innovations.
For your devotion to your staff and company.
For your ability to receive.
For your decision to raise the bar.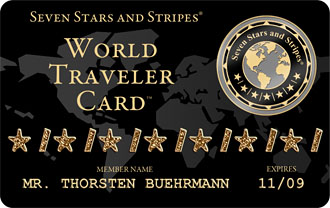 Soon, you will be able apply for our Seven Stars™ Global Elite Travel and Dining program. As the carrier of our global Seven Stars Black Card™ you will receive extraordinary benefits, all over the world, at participating Seven Stars and Stripes Award winning establishments. Granted to Elite Seven Stars Black Card™ 'Members– Only'.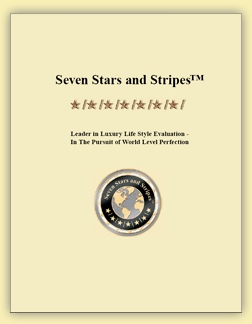 Our Seven Stars and Stripes™ book - 2003 to 2006 world-edition, is still available. Over 300 pages - featuring only the finest establishments and fascinating cuisine art images from around the world. All beautifully compiled in this full-color collector's edition. ISBN# 1-4259-4267-9
In Next Gazette:
* Chef Alfons Schuhbeck, Germany
* Mirabelle Restaurant, NY - USA
In The Press:
* Arrival at the Djibouti Palace
| | | |
| --- | --- | --- |
| Dear Friends | | |
Historically, January is the busiest month of the year to book long-flight vacations. Reserving early may guarantee getting the unique luxury accommodations you are looking for, although truthfully, waiting until the last minute and hoping for a 'special' very seldom works for our refined taste. If you have an idea about when you want to travel and where, it pays to book your 'big vacation' early and have something to look forward to and in the meantime make some discoveries on the computer, before you actually get there. It's holidays like Valentines, the quick escapes that allow us to book short notice. How about couple of nights at the Garden City Hotel on Long Island and then a shopping spree with your Valentine on Fifth Avenue in NYC? With less then an hour drive from this fabulous historic landmark hotel to downtown NYC, hugs and kisses should be guarantied; besides the most luscious chocolate covered strawberries are awaiting you already in your suite upon arrival at the Garden City Hotel, as carrier of our 'Seven Stars and Stripes Black Card'. Anyone flying in from Europe, we experienced for you the Lufthansa Business Class …
I am yours truly
| | |
| --- | --- |
| | |
| | |
| | Thorsten Buehrmann |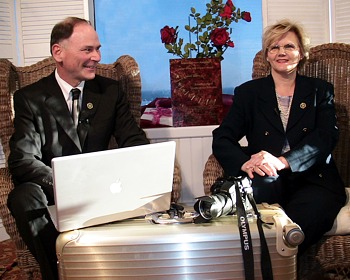 Watch the Seven Stars and Stripes
Award TV Show on
Hamptons Televisions WVVH World-Wide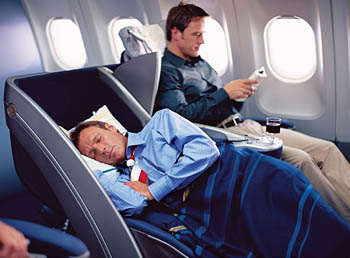 Business Class

5 Stars and 4 Stripes
It was close to midnight and our chauffeur was guiding the Maybach Limo through this elegant, still busy city. We were on our way back home from Emirates Palace, Abu Dhabi after a satisfying five days of world-class pampering. Our business class long haul flight with Lufthansa LH 627 on a Boeing 747-400 was scheduled to take off from Abu Dhabi International at 1:40 am, with a quick stop in Dubai. Since arriving air travelers are issued a visitor's visa free of charge upon entry into the UEA, provided they are holding an international passport and have confirmed return tickets, the procedure for our departure was an easy task. We arrived just in time for a short visit at the comfortable business lounge, freshened up quickly, had a cocktail and then were quickly on the way to the departure gate. Here the sharply dressed crew welcomed us and the host guided us to our 'accommodations' for our night flight. Arrival time in Frankfurt, Germany was scheduled for circa 7 am, local time. Our ergonomically shaped sleeper seats looked quite comfortable, allowing us ample space for upper and lower body movement. By remote control the sleeper chair could be set to a light massage function and a foldable privacy screen granted some level of privacy for each person.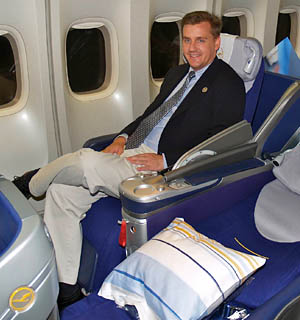 Miss Feistkern, our pleasant flight attendant, welcomed all her new arrivals with a nice glass of Jacquart Brut Mosaique Champagne, in a fluted crystal glass that was engraved with the logo of its airline. To my surprise, the bubbly was really good, the grapes coming from all over the Appellation d' Origine Contrelee of Champagne where supposedly over 600 growers have contributed to each delightful drop. It's amazing, they even have Marcus Del Monego, the official Lufthansa sommelier who is responsible for the incredible selection of wines on board. Literally within minutes we landed in Dubai as it is only a one hour car ride from Abu Dhabi and the majority on the oversee travelers boarded in Dubai. I opened a relatively spacious worktable, searched for the integrated laptop pouch where I had stored my new 'Apple MacBook Pro', ...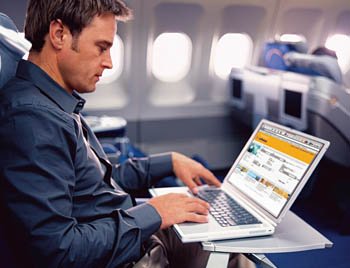 Seven Stars and Stripes Awards for: