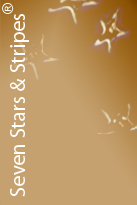 Business Class

Extraordinary - Merit
Oktober - 2007
5 Stars & 4 Stripes
Overall - 'Service & Comfort'
The Ultimate Award:
Seven Stars and Stripes®

It was close to midnight and our chauffeur was guiding the Maybach Limo through this elegant, still busy city. We were on our way back home from Emirates Palace, Abu Dhabi after a satisfying five days of world-class pampering. Our business class long haul flight with Lufthansa LH 627 on a Boeing 747-400 was scheduled to take off from Abu Dhabi International at 1:40 am, with a quick stop in Dubai. Since arriving air travelers are issued a visitor's visa free of charge upon entry into the UEA, provided they are holding an international passport and have confirmed return tickets, the procedure for our departure was an easy task. We arrived just in time for a short visit at the comfortable business lounge, freshened up quickly, had a cocktail and then were quickly on the way to the departure gate. Here the sharply dressed crew welcomed us and the host guided us to our 'accommodations' for our night flight. Arrival time in Frankfurt, Germany was scheduled for circa 7 am, local time. Our ergonomically shaped sleeper seats looked quite comfortable, allowing us ample space for upper and lower body movement. By remote control the sleeper chair could be set to a light massage function and a foldable privacy screen granted some level of privacy for each person.

| | | |
| --- | --- | --- |
| Miss Feistkern, our pleasant flight attendant, welcomed all her new arrivals with a nice glass of Jacquart Brut Mosaique Champagne, in a fluted crystal glass that was engraved with the logo of its airline. To my surprise, the bubbly was really good, the grapes coming from all over the Appellation d' Origine Contrelee of Champagne where supposedly over 600 growers have contributed to each delightful drop. It's amazing, they even have Marcus Del Monego, the official Lufthansa sommelier who is responsible for the incredible selection of wines on board. Literally within minutes we landed in Dubai as it is only a one hour car ride from Abu Dhabi and the majority on the oversee travelers boarded in Dubai. | | Thorsten Buehrmann - Lufthansa Business Class |

I opened a relatively spacious worktable, searched for the integrated laptop pouch where I had stored my new 'Apple MacBook Pro', adjusted my reading light, and found to my surprise that no adapter was necessary. 'Lufthansa Media World' offers a broad repertoire of in-flight entertainment, audio/video-on-demand movies, shows, music, educational channels and games all presented on a 10.4" screen complete with a user-friendly remote control. Besides the latest movie releases, there were plenty of CDs, talking books, language courses and even a quick introduction course on how to behave when visiting the country of destination as foreigner. Impressive was the 'virtual blinker' monitor gadget, a feature provided by Special Screen Technology, protecting each person's screen privacy. The noise reduction headphones were of decent quality, unfortunately the hygienic sound pads were not, and ripped easily when I tried to put them on.

Lufthansa Business Class - Working

I slept right through the night and woke up for breakfast somewhere over southeast Europe. The 'Connoisseurs on Board' breakfast cuisine turned out to be a limited but good menu, designed by international chefs and changing every two months. My Omelet with Mushroom, Spinach and Herb Potato Cubes was served with a mild Arabian Coffee from the highlands and it sure did the trick. Since 2000 Lufthansa has featured menus from more than 50 renowned chefs, paired with a good selection of fine wines. My dining experience in the clouds was overall a good one, though I'd like to suggest using a serving utensil for the breadbasket. Nevertheless, when Captain Mr. Kling landed safely in Frankfurt, it was most pleasant experience.
by Thorsten & Simone Buehrmann

Editor: Ingrid Lemme

Editor-in-Chief: John Lomitola
© 2007 ~ Seven Stars and Stripes, Inc.