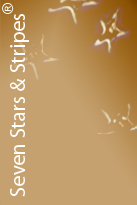 SEVEN STARS AWARD®
Seven Stars and Stripes®
The ultimate global awards.
Celebrating our 10th Anniversary!




WELCOME to the portal of Seven Stars and Stripes, the global authority on award winning establishments. Our Seven Stars teams traveled around the world and reviewed these fine establishments on location for you, comparing these on a basis of World Level Perfection™. Now these establishments and companies display and carry our Seven Stars Awards not only with great pride, but with the assurance that they are certified to receive your utmost attention. Travel with us and our Seven Stars teams around the world and experience their 7-red carpet treatment for yourself. Trust is essential. Explore first our picturesque and detailed reviews of resorts, hotels, airlines, restaurants and amazing cuisine, before you make your travel arrangements. We hope you stay with us for a while and decide to receive our complimentary Seven Star Gazette.