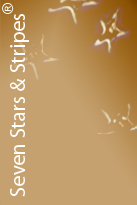 Partners of
Seven Stars and Stripes®


Seven Stars Awards® are found anywhere in the world, where taste matters. Our luxury partners are a selected group based on the same strict requirements we expect of our own staff. When Seven Stars and Stripes® enters into a corporate partnership, that partner was chosen with equal care and consideration. If you are interested in becoming a partner of Seven Stars and Stripes®, please don't hesitate to contact us.
Please see the full Seven Stars Travel TV-Show 'Hotel ADLON Kempinski Berlin':
Including an interview with Managing Director Oliver Eller and a special cooking segment with Celebrity Chef Walter Staib.
The 30 Minute Seven Stars Travel TV-Show is aired prime-time on Hamptons TV® and watched throughout New York including Long Island and the Hamptons, New Jersey and Westchester. Hamptons TV® is broadcasting on UHF Channel 50, Cablevision 78, Verizon FiOS Channel 14 and on Time Warner's new Video On Demand Channel with access to 5 million households. Optional: Additional US Channels are available.
3 minute The Chateau (Malaysia) sample >
© 2012 ~ Seven Stars and Stripes, Inc.