'Hotel Adlon Kempinski Berlin' - Germany
Paul Godbold new Advisory Board Member
New Partner: Luxurious Magazine®
Lorenz Adlon Esszimmer, Berlin - Germany
Quarré Restaurant, Berlin - Germany
Swiss Business Class - A340
Seven Stars and Stripes > facebook®
NEXT: Mystery Review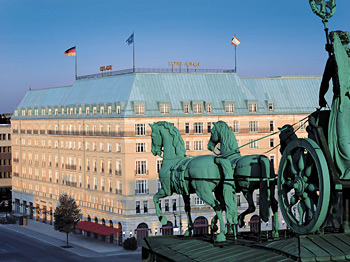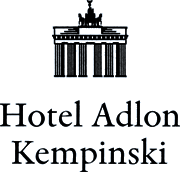 Berlin, Germany

7 Stars and 7 Stripes
We are on the way to the capital of Germany to review its most famous hotel, the legendary 'Hotel Adlon Kempinski Berlin' located at the boulevard 'Unter den Linden' at the famous Brandenburg gate. We took the ICE train, which connects all major German cities and offers table dining service. Miss Joanna Dziersk a young lady well-dressed in red from the Hotel Adlon, met us at the train, and the bellman that accompanied her took our Rimowa luggage over from the door. The timing was perfect, as if they knew where our first class cabin would come to a stop. A BMW 750 IL was parked at Berlin's 'Hauptbahnhof', the main entrance and here under a blue, spring like sky we were officially welcomed with a glass of Dom Perignon by the attractive ladies in red. The luxurious BMW town car was equipped with built-in massage functions and arrived within a few minutes at the Brandenburg Gate, which is situated next to the Hotel Adlon's main entrance. The sight of the Hotel Adlon Kempinski Berlin is breathtaking and will send a shiver up the spine of even the most discerning traveller. ... (CLICK HERE for more)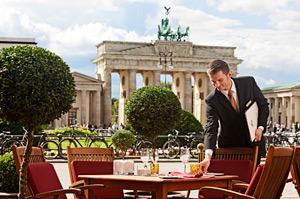 ... Entering the main lobby of the Adlon foyer on an early afternoon is a feeling that one must truly experience. The lobby has been decorated with gold plated ceilings, French windows and a stained glass dome based on a painted ceiling design by Carl Friedrich Schinkel. Eloquence and comfort is sipping tea or enjoying a cool cocktail from the bar; history repeats itself. High Tea is a well respected ceremony at the Adlon which one should try with some Petite Fours or a piece of these incredibly delicious torts with freshly whipped cream on the side. ...
The Adlon Spa team offers with most gracious smiles a multitude of facial and signature spa treatments that are practiced in the privacy of spa suites; Yoga with Indian Yoga trainer Vijay, as well as a Watsu pool. They have a couple of very talented hair stylists and a cutting edge make-up artist! The Hotel Adlon has a state-of the-art gym facility and sauna as well as a an attractive heated indoor swimming pool, Jacuzzi and lounge area that is family friendly and well attended. The spa and pool floor is accessible through a private elevator, which allows the guests to enter in their bathrobes and slippers and in privacy. ... (CLICK HERE for more)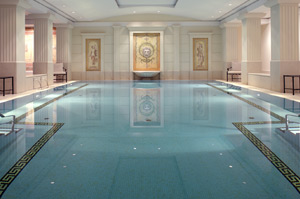 ... Mr Eller must get a special mention for hiring the most talented people. Oliver Eller, of German decent, earned a degree from the Cornell School of Hotel Administration in Ithaca, USA and has since then worked in Egypt, New Orleans, Atlanta, Wolfsburg and Moskau, just to name a few. Mr. Eller, a mover and shaker in the world of affluent hospitality, received the 'Seven Stars and Stripes "Special Recognition" Award' for raising the bar for the Hotel Adlon Kempinski Berlin to a Seven Star Hotel while overseeing nine other properties of the Kempinski Hotels in Germany. The Hotel Adlon Kempinski Berlin received full accolades of Seven Stars and Seven Stripes on February 23rd, 2012. We are welcoming the Hotel Adlon Kempinski to the distinguished group of the officially recognized 'Seven Star Hotels of the World'. The award ceremony was an exquisite and elegant affair, well attended by Berlins High Society, members of the press, Seven Stars and Stripes advisory Board member and TV host Walter Staib ('A Taste of History', which he filmed on location), a Trustee of the Culinary Institute of America, Ms. Ingrid Lemme, Host of the 'American Dream Show' (Ingrid host the Seven Stars Travel Show on location (CLICK HERE).) and a guest appearance of Europes star artist Mr. Stefan Szeczesny (CLICK HERE) whose extraordinarily colourful, abstract paintings are exhibited at the Adlon's Restaurant Quarré. ... (CLICK HERE for more)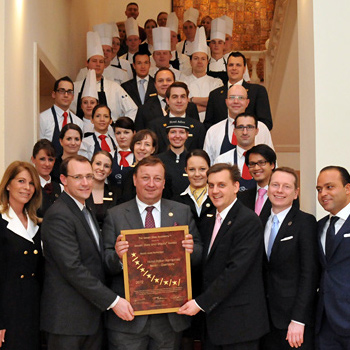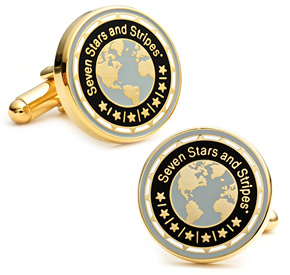 Seven Stars and Stripes Inc. now offers, for the first time, this extraordinary, custom designed 'His & Her Seven Stars Cufflink set. Limited Edition.
Congratulations to all, from your Guests and from Seven Stars and Stripes:
For your visible commitment to excellence.
For your willingness to be recognized for your latest innovations.
For your devotion to your staff and company.
For your ability to receive.
For your decision to raise the bar.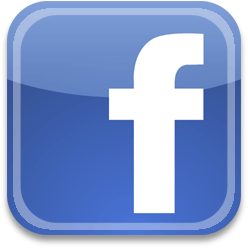 Please join us on 'facebook® (CLICK HERE), a brand new fan page where you get a chance the catch up or get the latest scoop on what might be of interest to todays distinguished global traveler.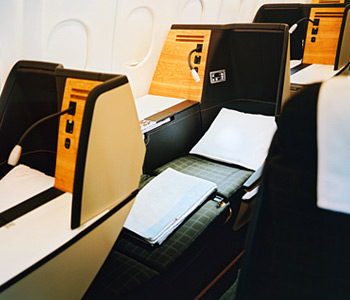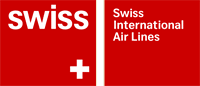 Business Class - A340

5 Stars and 5 Stripes
Already during the welcome drink (a glass of champagne or fresh orange juice) I realized that I, as a single person placed at the window of a two-seat row, would not only have little privacy but would unfortunately also have to step over, or wake the person next to me up, to use the facilities. So if you are travelling alone, please make sure to book one of the seats that doesn't have a second seat next to it or consider booking Swiss International's new Business Intercontinental angled seating configuration of 1-2-1 / 2-2-1, which offers better access to your own seat and allows easier access to the aisle and restroom. ... (CLICK HERE for more)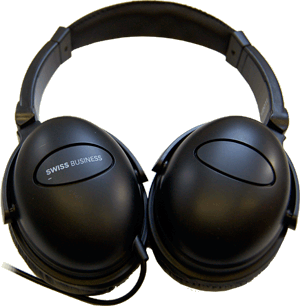 ... My accommodations for the night were decent; I was able to recline my seat easily to a full flat bed. But the air pillow system really didn't make much of a difference and the massage function was not recognizable probably due to the fact that this was an older plane that clearly had a few hundred thousand miles on its wings. Swiss International offers nicely sized slip covered pillows but unfortunately their blankets do not even come close to the feel of a comforter. Swiss International's amenity kits are always different or were in transition, as on this flight they were fun little metal boxes that included most of the essentials, like socks, a sleeping mask, earplugs, a toothbrush and toothpaste, but no description of the 'ingredients' on the toothpaste, saying only 'Made in China'. ... (CLICK HERE for more)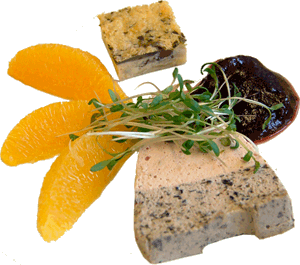 ... Swiss Air's 'Dining Above the Clouds' experience was exquisite, the service excellent and the tablecloth and napkins white, starched and expertly ironed. "Swiss - Taste of Switzerland" was implemented in '02 and features the cuisine of some of the top Swiss' chefs in first and business. The Seasonal Salad (greens) with Balsamic Vinaigrette came as fresh as it gets, crisp and tasty as if it was somehow just picked at the farm. For my main course I chose the Herb Crusted Halibut with Lobster Sauce, Savoy Cabbage and Baby Carrots, a deliciously ocean fresh white fish delicately ladled with chunks of tender lobster pieces. ... (CLICK HERE for more)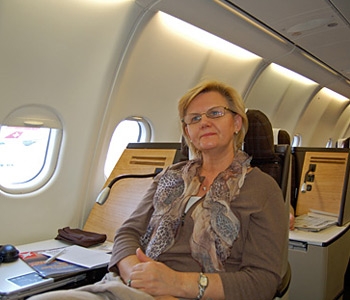 In The Press:
* Luxurious Magazine: The Chateau
(CLICK HERE) >
| | | |
| --- | --- | --- |
| Dear Friends, | | |
When was the last time you were in Berlin? If you haven't been recently, it is certainly worth the trip! We were invited to review Berlin's most famous hotel, the legendary 'Adlon Kempinski Berlin' located at the boulevard 'Unter den Linden' at the Brandenburg Gate. The Adlon received full accolades of Seven Stars and Seven Stripes on February 23rd, 2012 and we are welcoming them to the distinguished group of the officially recognized 'Seven Star Hotels of the World™'. It was a stroke of absolute brilliance when Emperor William II approved a plan submitted by Lorenz Adlon to build this one-of-a-kind hotel in the center of Berlin to be a showpiece of nobility and grace. While the Adlon had gone through its historical changes since inception, some traditions remain and the feeling you get walking into the Seven Stars awarded Esszimmer restaurant conjures up images reminding one of being in a time warp. The ambiance of the restaurant exudes luxurious elegance, comfort and eye appeal, a true Seven Stars dining experience. We give a lot of credit to the entire team of experts in the kitchen, bakery and in the restaurant. They are truly in sync with each other and on top of their game. Make sure that your book your Berlin experience around the Sunday Champagne Brunch at the Quareé Restaurant, a celebration for the palate, presented and served with expert skills and gracious smiles and a never-ending stream of Moët & Chandon, street level to the Brandenburg Gate. If you are indecisive as to what airline to choose and adore great food and good service, try Swiss International. Last but not least we are proud to announce that we have partnered with Luxurious Magazine so dont forget to download the most recent edition of Luxurious Magazine on your Kindle before you leave.
I remain yours truly
| | |
| --- | --- |
| | |
| | |
| | Thorsten Buehrmann |
| | | |
| --- | --- | --- |
| | | Mr. Paul Godbold |
Founder and owner of Luxurious Magazine®
Paul Godbold is an Englishman who now resides on the Tropical Island of Penang in Malaysia. After brief 'stints' in modeling and the British Army, he started a computer assembly and distribution company in his early 20's. This company grew rapidly and enabled him to sample the finer things life, lighting his passion for travel, sports cars, unique properties, fine dining and luxury goods. After selling this company, Paul went on to create a European based Consultancy firm and later a UK authorized financial services company.
He is now the founder and owner of Luxurious Magazine®, an independent luxury lifestyle web publication. Paul is a keen collector of rare time pieces, art, memorabilia, antiques and is an advocate of fine dining and luxury travel. Paul commented "I am extremely honored to be invited onto the Seven Stars and Stripes® Advisory Board, among such distinguished and knowledgeable people, I hope that my personal and professional experiences of fine dining and luxury travel will be a worthy addition to this wonderful organization."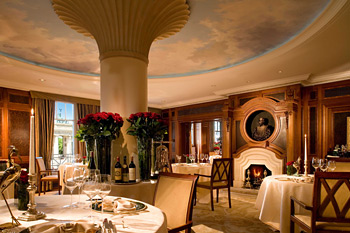 Berlin, Germany

7 Stars and 6 Stripes
The ambiance of the restaurant exudes luxurious elegance, comfort and eye appeal. Our excellent table was strategically located with a spectacular view of the Brandenburg Gate, the super iconic symbol of Berlin past and present. Looking out at this edificial embodiment of the German spirit brought to mind its importance over the years and its relevance today as a focal point to this re-born city full of dreams. Service was provided by a professional team led by Restaurant Manager Häbel, who appeared often at the precise moments needed to quietly direct and support while offering advise and suggestions regarding our menu choices. A multi-course degustation menu provided us with small portion sampling of Chef Ottos signature dishes with matching wines provided by Sommelier Jalali.. ... (CLICK HERE for more)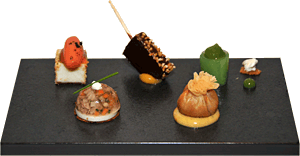 ... To start with, an amuse bouche consisting of Mackerel with Anchovy crumble on tomato salad with bread cracker, Raw marinated Tuna and Escabeche gelee, red onion jam, chive stone and chive crème fraiche was offered followed by a plethora of small items designed to wet the appetite featuring some of Chef Ottos continuously changing creations. Some notables included Parmesan Sticks made with Filo dough, Mozzarella mousse with tomato jelly, basil and tomato ice cream, Deep-fried scallop dumpling and Goose Liver Lollipop with Salted Almond on exotic Crème, although there were quite a few more. Upon presentation of the amuse bouche, a selection of fresh house-made ... (CLICK HERE for more)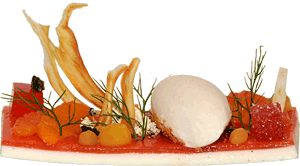 ... The wine experience as a whole we agreed was marvelous, with the awesome stage presence of Sommelier Jalali as the main reason for this opinion. We watched with admiration as Jalali orchestrated each wine pairing with composure and grace, giving us his extensive knowledge on each varietal, wine maker, vineyard and appellation. Finally we received our eagerly awaited dessert of Guanaja Chocolate and Cardamom Ganache, Exotic Curry Sorbet with Mango (Please CLICK HERE to take a closer look). It seems that the use of this rare form of chocolate, a combination of Criollos and Trinitarios beans, produces bright fruity notes at first bite and then building to a climax of deep, dark maple syrup with a hint of espresso and subtle floral scents rounding it off. ... (CLICK HERE for more)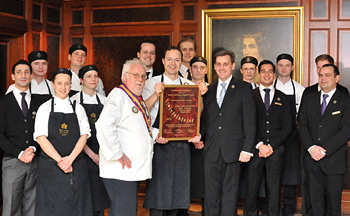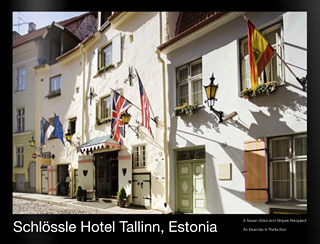 (CLICK HERE TO FLIP THE BOOK!)
Our exquisite hardcover coffee table books, custom designed for each resort, hotel, spa and restaurant, feature highlights and possible excursions of each establishment, along with the Seven Stars and Stripes review and award presentation. These impressive hard cover books, now available in three different styles, are luxuriously wrapped and make great holiday gifts and keepsakes, all the while showing the full potential of what guests may experience. Please 'CLICK and FLIP' through the Seven Stars and Stripes review and award celebration at the Schloessle Hotel Tallinn, Estonia. Enjoy!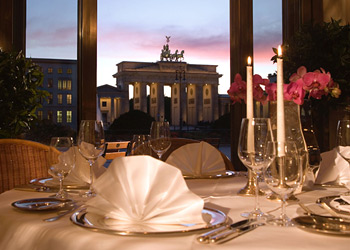 Berlin, Germany

6 Stars and 5 Stripes
Adorning the walls of Quarré Restaurant are the bright, intense colors and quick, broad brushstrokes of the Junge Wilde (Wild Youth) art movement, as interpreted by German artist Stefan Szczesny, who through his art, focuses on the human mystery of inspiration and its artistic expression. After seeing these works of art and meeting Mr Szczesny, we must agree that Quarré is the ideal location for their representation and display as this Berliner venue on street level to the Brandenburg Gate epitomizes the new youthful movement that has taken the city by storm. Excitement is always in the air at Quarré, with its Bistro-style that includes summer outdoor street side seating covered by a retractable awning and some of the most superb, original menu items, the inspired work of Chef de Cuisine Sebastian Völz. ... (CLICK HERE for more)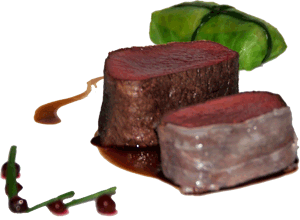 ... The restaurant itself is run by Restaurant Manager and Master Sommelier Hagen Hoppenstedt, a Gault Millau award winning "Sommelier of the Year, 2009" with the wine list, service and overall experience a reflection of his elegant style. Together, Hoppenstedt and Völz have catapulted Quarré into the forefront of Berlin's lively and competitive culinary scene. I would say that what sets Quarré apart from the rest would be consistency, menu creativity and overall gracious service with great ambience. With a daily menu that features seasonal adaptations to capture only the freshest available ingredients, Quarré appears to have something for everyone including vegetarian and healthy options. Our particular dining experience was comprised of a tasting menu featuring a selection of Chef Völz's favorite items but upon being seated, someone in our party had asked if his craving for Green Snails could be accommodated and before you knew it, Snails were added to the tasting menu without missing a beat. ... (CLICK HERE for more)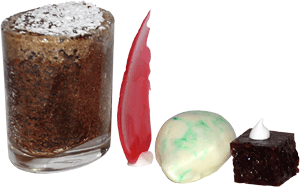 ... To round out the wine selections, for dessert Hoppenstedt recommended 2008 Kracher Beerenauslese, produced by one of my favorite Austrian winemakers, offering a stimulating aroma of golden grapefruit, orchard apricot and Fuji apple while coating the palate with a balanced structured acidity and sweetness. Hoppenstedt followed through after dessert with a surprise aperitif of high-quality pear spirits created personally by him, made the old-fashioned way in small batches through proper distillation techniques acquired from years of experience with an 80yr seasoned expert. The whole dining experience at Quarré was charming, gracious and well prepared with an emphasis on progressive, fresh cuisine changing seasonally, with inspired and imaginative preparations. ... (CLICK HERE for more)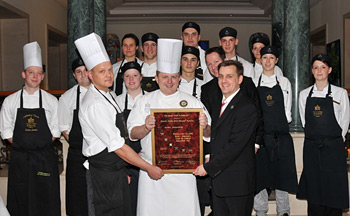 In Next Gazette:
* Mystery Review