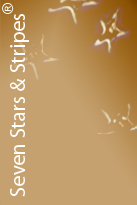 Berlin, Germany

World Level Perfection - Society
February 2012
7 Stars & 6 Stripes
Overall - 'Cuisine & Service'
The Ultimate Award:
Seven Stars and Stripes®

It was a stroke of absolute brilliance when Emperor William II approved a plan submitted by Lorenz Adlon to build this one-of-a-kind hotel in the center of Berlin to be a showpiece of nobility and grace. While the Adlon had gone through a lot of changes since it's inception, some traditions remain and the feeling you get walking into the Esszimmer restaurant conjures up images reminding one of being in a time warp. On your way to dining you are greeted the old fashioned way, with eye contact of course as you pass elegantly dressed employees. With piano music wafting in the background and the historical context that is breathing all around in the furniture, the floors and the walls, it's easy to see how you can become seduced by the moment as if you were somehow watching yourself from above.
Now back to the reality of today and the nuts and bolts of what makes this restaurant different than all the rest. First and foremost I must conclude that the Raison d'être has to start with the all-star team of Executive Chef Hendrik Otto, Restaurant Manager Boris Häbel, and Sommelier Shahab Jalali, an explosive and cutting edge combination. That being said, it was time for us to enjoy and evaluate the inspired pure harmony what these masters of their trade can produce in terms of service, plate presentation, ingredient combinations and pleasure to the palate. After all, it's not often that you can experience contemporary European-inspired haute cuisine that in just a year and a half was awarded two Michelin Stars. On the surface, Adlon's Esszimmer is an eclectic synergy between deep-rooted tradition and a fresh contemporary Berliner style. You can see it in the retro-uniforms of the service team, created by renowned fashion designer Patrick Hellman of Berlin and the modernity of a flat screen installed at the entrance to the restaurant that allows patrons to watch kitchen and service teams in action.
The ambiance of the restaurant exudes luxurious elegance, comfort and eye appeal. Our excellent table was strategically located with a spectacular view of the Brandenburg Gate (Please CLICK HERE to take a closer look), the super iconic symbol of Berlin past and present. Looking out at this edificial embodiment of the German spirit brought to mind its importance over the years and its relevance today as a focal point to this re-born city full of dreams. Service was provided by a professional team led by Restaurant Manager Häbel, who appeared often at the precise moments needed to quietly direct and support while offering advise and suggestions regarding our menu choices. A multi-course degustation menu provided us with small portion sampling of Chef Otto's signature dishes with matching wines provided by Sommelier Jalali.

Lorenz Adlon Esszimmer - Cuisine

To start with, an amuse bouche consisting of Mackerel with Anchovy crumble on tomato salad with bread cracker, Raw marinated Tuna and Escabeche gelee, red onion jam, chive stone and chive crème fraiche was offered followed by a plethora of small items designed to wet the appetite featuring some of Chef Otto's continuously changing creations. Some notables included Parmesan Sticks made with Filo dough, Mozzarella mousse with tomato jelly, basil and tomato ice cream, Deep-fried scallop dumpling and Goose Liver Lollipop with Salted Almond on exotic Crème, although there were quite a few more. Upon presentation of the amuse bouche, a selection of fresh house-made artisanal breads along with several specialty dips and spreads including Truffle Mayonnaise and Tomato-Basil Oatmeal with Garlic were offered. We understood the urge to indulge in these wonderfully warm, fresh smelling breads but because of the anticipation of the 8-course tasting menu yet to come, we modified our cravings and restrained ourselves.

Quite soon after this arrived the Goose Liver with Pepper Cream, a super creamy melt-in-your-mouth rendition, which had obviously been allowed to develop its fullest flavor and texture. The wine suggestion for this course, Gewuerztraminer "Les Folastries", Josmeyer, Alsace 2009, peppery at the start with notes of lychee flowers, followed by melon and apricot, provided the complimentary structure to hold up to this course.

| | |
| --- | --- |
| | Lorenz Adlon Esszimmer - Cuisine |

The second course of Halibut and Langoustine, sauce Dugléré (Please CLICK HERE to take a closer look) came paired with Schlossberg Riesling Spätlese trocken, Eva Fricke, Rheingau 2008. The firm, dense texture of the Halibut required little seasoning as it had a fresh, ocean-like flavor, but Chef Otto chose to enhance this dish with sauce Dugléré, a tomato broth fortified with shallots on top of which was a perfectly tender langoustine. The Schlossberg Riesling Spätlese, produced from old vines grown on the steep slopes of Lorch in the Reingau, offered a cooperation of sweetness and minerality, working to highlight and balance each other followed by an extended smooth and creamy finish.

| | |
| --- | --- |
| | Lorenz Adlon Esszimmer - Cuisine |

We resumed our tasting menu with several other courses including Codfish with Basil-Mustard Sauce, followed by Fläminger Pork Belly with Spiced Fennel, both particularly delightful, imaginative and correctly proportioned as to fit into the eight course tasting menu and allowing for an acute appreciation of Chef Otto's technical skills.

A particularly noteworthy course of Breast of Squab with Rosemary-Garlic Sauce, accompanied with corn, lemon, parsley and raspberry provided us with a somewhat richer, deeper flavor than that of other poultry, most likely due to the preparation method and the fine layer of fatty tissue under the skin. Chef Otto's recipe called for cooking the breast to medium-rare, giving us the impression of a fine cut of beef tenderloin and upon slicing off a morsel, we discovered a silky, fine-grained texture of delicate taste. A bottle of 2006 Super Tuscan Il Caberlot Bettina Rogosky, with a cult-like following displayed the uniqueness of this mysterious clone discovered near Verona, combining the best characteristics of Cabernet Sauvignon and Merlot (hence the name Caberlot) and acutely reflecting the terroir of the rocky, south facing slopes of the region. Bold and earthy, with notes of dark forest berries and a long lasting finish laced with herbs and a bit of tannin, this wine will age gracefully for a good future.

Lorenz Adlon Esszimmer - Cuisine

At this point, we felt completely and methodically escorted through this culinary experience by a fine staff that operated seamlessly, quietly and without effort to make sure we were quite satisfied with every course. A beautifully arranged plate of "Obatzda" Camembert with Onion, Pretzel and Wheat Beer (Please CLICK HERE to take a closer look) became our next dish and as explained by Restaurant Manager Häbel, the Bavarian specialty, as interpreted by Chef Otto, is made by mixing Camembert cheese with butter, paprika, roasted garlic and good German Weissbeer. With this course the gifted sommelier suggested a 2010 "Clos de Uroulat", Charles Hours, Jurançon, grown on the slopes of the Pyrenees and made from 100% Petit Manseng grapes. Upon tasting, it provoked a discussion about balance and supple acidity displayed by the maturation process as well as its ability to pair with the rich vegetal character of the cheese.

Lorenz Adlon Esszimmer - Cuisine

The wine experience as a whole we agreed was marvelous, with the awesome 'stage presence' of Sommelier Jalali as the main reason for this opinion. We watched with admiration as Jalali orchestrated each wine pairing with composure and grace, giving us his extensive knowledge on each varietal, wine maker, vineyard and appellation. Finally we received our eagerly awaited dessert of Guanaja Chocolate and Cardamom Ganache, Exotic Curry Sorbet with Mango (Please CLICK HERE to take a closer look). It seems that the use of this rare form of chocolate, a combination of Criollos and Trinitarios beans, produces bright fruity notes at first bite and then building to a climax of deep, dark maple syrup with a hint of espresso and subtle floral scents rounding it off. We give a lot of credit to the entire team of experts of their trade in the kitchen, bakery and on the floor in the restaurant. They are truly in sync with each other and on top of their game.

Lorenz Adlon Esszimmer - Hendrik Otto - Seven Stars Award Presentation

by Edmund & Thorsten Buehrmann

Editor: John Lomitola

Editor-in-Chief: Ingrid Lemme
© 2012 ~ Seven Stars and Stripes, Inc.