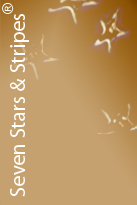 Business Class

Extraordinary - Society
June - 2007
5 Stars & 6 Stripes
Overall - 'Service & Comfort'
The Ultimate Award:
Seven Stars and Stripes®

We flew Emirates Business from Hamburg, Germany to Mumbai, India with a short but most pleasant in-between stop in Dubai, UAE. Our destination, the famous Oberoi Hotel in Mumbai. With only a few minutes left before boarding, we decided to stick our heads into the lounge that Emirates shares in Hamburg with several other airlines. Once we were on board Emirates airline, we felt special and definitely cared for. Emirates seems to recruit its experienced flight crews and well-trained, personable attendants from all around the world; flight announcements were given in several languages - English included. We both choose a glass (with engraved Emirates logo) of Perrier Jouët Grand Brut N/V champagne and toasted each other "to a good flight" and take off was indeed as smooth as one could wish for.
"Once we were on board Emirates airline we felt special and definitely cared for." ~ TB
The on-board cuisine was good. The food was appealingly plated on pretty china; the tray accented with a fresh red rose and polished silverware. We started with a Seafood Medley as our appetizers (scallops well done), and then I ordered Grilled Lamb as my main dish, which was surprisingly good for airline food. I was surprised by the assortment of five fresh international, warm breads, presented in a pretty basket and served appropriately with a silver tong. My wife complimented the presentation and flavor of her Poached Prawns main course.

| | | |
| --- | --- | --- |
| For dessert, we both had a Chocolate Orange Truffle Cake and Cappuccinos. Charming - the ever caring Hostess Rita Ciaponyte (from Lithuania) asked if we would care for white or brown sugar; Simone prefers brown. Delighted I finished my meal with a nice Barros Porto Colheita (Vintage 1996) from the generous wine list. Fresh cappuccinos and espressos were available at any time during the flight. | | Thorsten Buehrmann & Rita Ciaponyte |

We adored the fact that each passenger had their own individual in-flight entertainment (IFE) system, featuring over six hundred channels, including a huge selection of movies, music and games for any taste and in most languages. Two amazing channels are definitely worth finding, one of which featured a camera looking directly down, and the other featured a straightforward view as seen by the pilots in the cockpit. I found that quite fascinating. Emirates provided us also with noise reducing headphones. Our individual TV screens were about 10" diagonal and of real good quality. Captain Clive Ian Bradnick landed smoothly in Dubai and here the business lounge was now a sheer delight, this was the real 'BLUE Carpet' treatment. Since we had arrived sometime around midnight and the airport activities had slowed down dramatically in comparison to the daytime buzz (which we experienced on our way back) we really had time and space to relax. Emirates is one of the fastest growing and most successful airlines in the world and they are working presently on terminal #2. I tried to check my emails but Emirates WiFi was not in service. - Since I had secured my board amenity kit earlier, I was able to take a refreshing shower in the lounge bath facilities. The well-serviced facility was equipped with exquisite spa amenities by Molton Brown.
An elaborate, delicious and most diverse, hot and cold buffet and an upper-shelf open bar expected us afterwards. Meat dishes were prepared with veal and poultry to respect the Arabian taste, my wife indulged on superb chocolate pralines. I enjoyed a freshly drawn (perfectly cooled) European beer (which was just plain delicious) while we lounged in modern leather chairs and watched the nightly activities on the brightly lit runway-fields through huge panorama windows. Later, back on board to Mumbai, I was once again amazed by the choice of channels, and should comment on the ease with which the system can be navigated, with simple understandable menus and navigation options, besides a brochure that lists all the channels. I wish that the onboard WiFi system had been easier to use, it was rather complicated and was limited to e-mails only. My wife got to watch several shows of 'Grey's Anatomy', which is a hit TV serious in the US and Europe. While I worked on my Lap Top, listened to a chill-out music channel, I sipped on a double espresso from a little porcelain cup with the Emirates logo. Surprisingly, the airline with one of the best entertainment systems worldwide, offers no flat beds in Business Class. Don't get me wrong, we both got to lie back very comfortably in our sleeping chairs, without disturbing the person behind us at all, and were able to get in a few hours of sleep; but a chair is a chair. Moist, hot, refreshing towels were offered frequently with a warm and friendly smile of the host and all passengers received gender-friendly amenity kits that included highly functioning sleeping masks and comfortable socks. These were definitely above average kits.
"Overall, traveling with Emirates Air is seductive, very pleasant, and highly recommendable!" ~ TB
H. H. Sheikh Ahmed bin Saeed Al-Maktoum, a visionary, serves as Executive Chairman and Chief Executive Officer of The Emirates Group. Mr. bin Saeed Al-Maktoum also serves as Executive Chairman and Chief Executive Officer of Emirates Airline and is the President of the Dubai Airport Free Zone Authority.
by Thorsten & Simone Buehrmann

Editor: Ingrid Lemme

Editor-in-Chief: John Lomitola
© 2007 ~ Seven Stars and Stripes, Inc.