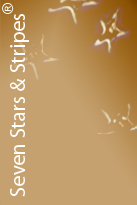 Andalusia, Spain
Extraordinary - Society
May - 2008
5 Stars & 6 Stripes
Overall - 'Cuisine & Service'
The Ultimate Award:
Seven Stars and Stripes®

Two elephants sitting side by side on their haunches with their trunks raised high, greeted us as we entered the Asia Restaurant as an indication from Feng Shui that many blessings were soon to come. The restaurant appears vibrant, harmonious and energized in such a way that it exudes refinement, relaxation and superb gastronomy. Food and Beverage Manager Bill Mathisen explained that as an ultra-inclusive luxury resort for both golfers and non-golfers, culinary creativity and superb service is a pre-eminent goal of Laotian born Chef Don Vienne Senathit. Over a silvery smooth glass of dry Jerez Sherry from one of the oldest recognized Denominaciones de Origen in Spain, we are told that our host Chef Don is also a part-time Buddhist monk. That seems to explain the overall feeling of wisdom, strength and power that permeates throughout the restaurant. As we took our seats overlooking the La Janda Valley with scenic views of the nearby rice fields, we were awed by the intricacy of the fruit carvings that were on display. It was as if the surreal carnations, chrysanthemums and roses were in fact living objects, peering back at us as we walked to our table. The menu at Asia is a synthesis of South East Asian flavors marrying Laotian, Thai and Vietnamese cultural cuisine. The black walls and minimalist architectural décor brought stark contrast to the feeling of being in Andalusia while partaking in SE Asian fair.

| | | |
| --- | --- | --- |
| Although Chef Don is understated in his personality, he enjoys the focal point of a sushi bar right in the middle of the restaurant. It is a model of cleanliness, organization and creativity, fertile grounds for an imagination that spans continental divides. One of the highlights of the all-inclusive menu was the "Almadraba Toro Trilogy" featuring toro with yuzo and flying fish roe, toro with caviar "ecologico" and toro "nam pla" with "crystal shallots". Toro is the meat that is cut from the tuna's belly and is the most prized for its high fat content. | | |

It is pink, somewhat opaque and delicate enough to melt in your mouth making it the perfect accompaniment for this trio of exotic ingredients. It was the pairing of a fine Spanish Marques de Alella Chardonnay, 2006 that brought together the diverse cuisine flavors by introducing complex aromas of white fruit in harmony with the crisp acidity and smooth finish. Another menu standout was the Native Blue Lobster and "Pez Limon" Sashimi, a striking combination of sashimi style tender lobster meat from the tail together with "Pez Limon" or California Yellowtail. Although delicate in flavor, the alliance offered deep subtle essence just waiting to be discovered. The light impact of the Taisetsu Kura Sake was delicate with notes of fruit and plum and overall clean on the palate. Also, as a credit to Chef Don's skill at handling the super sensitive Kobe Beef Tenderloin "Vuelta y Vuelta" with Japanese Mushrooms and Volcanic Salt, it was simply otherworldly. Legendary Kobe beef, which spends much of its life getting massaged and barely moving, was soft like baker's butter with graceful veins of marbled flesh running in even rows across the face of each delectable bite. The contrast between the earthiness of both the mushrooms and the black volcanic salt left me with a feeling of uncovering a new way of eating. Once again, a bottle of Spanich Dos Viñedos , D.O. Ca. Rioja, where grapes from two vineyards work in harmony to support the wonderfully delicate beef with oak and smoke.

2008 - Award-Hand-Out: Asia Restaurant

Finally, there was Callebaut Gran Cru Chocolate in Textures, a multilayered creation of Japanese Pastry Chef, Masanori Akiyama that redefined the meaning of passion and seduction. The centuries old art of being an experienced confectioner is obviously the perfect forte for this chocolate master. A bottle of Chateau Rayne Vigneau 1988, Sauternes, was presented and slowly poured into two shapely Schott Zwiesel dessert wine glasses as we watched with anticipation. The aromas of peach, pear and pineapple emanated from the medium bodied wine along with notes of oak and spice climaxing with a long finish.
"Our hats are off to this team of creative thinkers, who are
willing to stake it all on a concept and a dream." ~ TB
by Thorsten & Simone Buehrmann

Editor: John Lomitola

Editor-in-Chief: Ingrid Lemme
© 2008 ~ Seven Stars and Stripes, Inc.