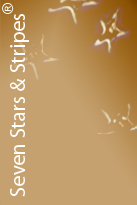 'I Mori' has 'arrived' on the Lago Maggiore, already becoming one of the most popular Italian restaurants around the lake. The Zanetta family takes great pride in this incomparable, impeccably kept, elegant ala carte restaurant. Their service goes to great lengths assuring that each dish is prepared according to the family's high standards. Executive Chef Giuseppe Vigna's cooking comes from the heart. A native of Italy, Chef Giuseppe's imaginative culinary experience roots back to traditional Italian cuisine.

| | | |
| --- | --- | --- |
| Appetizers include the popular Lobster and fennel salad with asparagus sauce, a dream for any true gourmet. There are a number of authentic regional specialties on the diversified menu that also include poultry and seafood selections. A complete dessert menu and an exclusive wine list round up an overall enjoyable dining experience. | | Thorsten Piosczyk & Giuseppe Vigna |

The atmosphere at 'I Mori' is relaxing, as the table and wall colors and ceilings melt beautifully with the mesmerizing ever-changing shades of the eternal lake. Oil paintings and wonderful displays of authentic art create the moment. The staff is eager to educate and please the guests, and often recommend dishes based on the customer's inquiry.

An inviting, elegant atmosphere, a delicious cuisine and attentive service is what we experienced at 'I Mori'. Creative presentation is an essential part of the experience where refined candlelight diners are savored in a romantic atmosphere against the captivating background of the lake.
"Guiseppe combines modern Italian cooking with the classics, creating a sophisticated
and unique dining experience on the eternal lake. " ~ TP
Buon Appetito.
by Thorsten Piosczyk & Arno Goudschaal

Editor-in-Chief: John Lomitola

© 2005 ~ Seven Stars and Stripes, Inc.