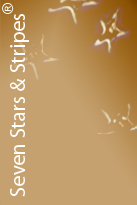 Restaurant
New York - USA
Extraordinary - Society
June - 2009
5 Stars & 6 Stripes
Overall - 'Cuisine & Service'
The Ultimate Award:
Seven Stars and Stripes®

After a pleasant afternoon of touring , we dressed for our special gourmet dinner with an excellent tasting menu in one of OHEKA'S beautifully appointed dining rooms. Rita and I were greeted by Executive Chef Christopher Cappello and Executive Pastry Chef Daniel Andreotti. Chef Christopher is a veteran of the OHEKA Staff, whose love of fine food, and creativity has helped make OHEKA famous for its fine dining. Pastry Chef Daniel has acquired a fantastic reputation for his unique and beautifully decorated desserts and cakes for weddings and events. Our table was set with fine Kensington linen, Lenox china, Waterford Crystal and fine silverware. We were attended to by a finely attired server, and various attendants who refilled our glasses, changed our napkins and cared for our needs. A silver platter filled with fresh exotic breads and rolls accompanied by a 3 compartment platter of hummus, relish, and olive oil was presented for our enjoyment. Our server presented us with dense patties consisting of tender morsels of lump crabmeat with just a enough breadcrumbs to bind it together as an appetizer of Crab cakes with Chipotle Aioli and Mixed Greens. Add to that the fire and smokey overtones of chipotle aioli for a velvety and rich accompanyment, and you have a terrific self-indulgent starter.

| | | |
| --- | --- | --- |
| Next up the Jumbo Cheese Ravioli w/Sage Cream arrived offering authentic house made raviolis stuffed with fresh ricotta cheese and topped with a savory fresh picked flavor of a sage cream sauce. Shrimp Cocktail with Bloody Mary Cocktail Sauce presented plump juicy jumbo shrimps and became our 'comfort food' selection with the addition of a pleasantly spicy cocktail sauce, which after sampling tasted like it was prepared at the bar with all the right ingredients, just missing the celery stalk! Micro Greens with Lemon Vinaigrette & Edible Orchids came next and tasted like an idiomatic expression of spring with the slightly sweet taste of edible flowers. | | Christopher Cappello & John Lomitola |

Our server now bought us the Porcini Mushroom and Roasted Tomato Risotto with Shaved Reggiano Cheese with Truffle Oil, conjuring up earthy flavors of the forest floor laced within the creamy, somewhat smokey essence of the tomato risotto. This selection was in turn topped with peppery shards of aged Parmigiano-Reggiano cheese and addictive truffle oil. The recommended wine for these courses was Mer Soleil Chardonnay 2005, from the Santa Lucia Highlands of the Monterrey Peninsula in California. With the vineyard's proximity to the sea as an asset and the abundance of sun, this attractive, bold and well-balanced wine was creamy and elegant with a profusion exotic fruits and toffee. For our entrees we received first a Roasted Marinated Salmon with Tomato and Black Olive Saute followed by Chilean Sea Bass with Sweet Soy and Scallion Rice. Both fish were freshly fileted with the salmon rising to the occasion by being marinated and then roasted to perfection with crisp outer meaty flakes gently enveloping the rose colored center, perfectly cooked to medium.

| | | |
| --- | --- | --- |
| Cuisine - Oheka Castle Restaurant | | The Chilean Sea Bass presented large white tender particles of meat, easily seperable so that we could eat it with fork-fulls of sweet soy flavored scallion rice. Naturally, we needed a simple, dry white wine to go with these two fish preparations, one inspired by a trip to Tuscany perhaps and the other pan-seared Asian style. A bottle of Santa Margherita Pinot Grigio 2007, a lively white wine pleasing both the nose and the palate with white fruits of apple and pear was the suggested accompaniment. |

We moved on now to the meat courses of which I was impressed with the way Chef Christopher deftly prepared the sweet mild flavor of Oven Roasted American Lamb Chops with Caramelized Garlic Mashed Potatoes, Tied Haricot Verts and Baby Carrots and Mint Demi-Glace. Chef Christopher calculated that by choosing lamb from the US, he would by using a lean, tender and flavorful product which would be 10,000 miles fresher than lamb from New Zealand or Australia. Our second meat course was presented as Grilled Prime Filet Mignon with Smoked Bacon Potato Croquettes and Port Wine Shallots, a truly delightful piece of high quality tender grass-fed beef, perfectly cooked to a scarlet colored medium rare. The savory smokey croquettes stood out without being overshadowed by a strong bacon flavor and with the addition of shallots cooked in port wine it offered a great profile somewhere between sweet onions and garlic. An intense ruby colored Chianti Classico Riserva Ducale Ruffino, 2004 offered a full bodied, lush graceful wine presenting notes of Bing cherries amidst an herbal structure of tamed tannins of satin and lace.

| | | |
| --- | --- | --- |
| Fowl in the form of Pan-Seared Chicken Breast with Mushroom Ragout & Garlic Mashed Potatoes, somewhat of a 'safety zone' entrée provided the fresh, rich aromas of mushroom ragout to buttress the chicken breast. Another attempt of Apple and Sage Stuffed Chicken with Maple Syrup, Whipped Potatoes and Calvados Brandy Sauce worked better in our opinion with the apple flavored brandy sauce. The balance between sweetness and alcohol combined with the deep oaky flavor much closer to cognac added the necessary support role for this entrée. | | Cuisine - Oheka Castle Restaurant |

For dessert we feasted on Chocolate Truffle Cake, Cheesecake and Fresh Raspberry Tartlet with Raspberry Sauce, a decadent threesome created by Executive Pastry Chef Daniel Andreotti who is inspired by the awesome feedback that he gets from his customers. Our evaluation confirmed that after sampling all three, this was pure epicurean indulgence, silky and luscious with the sweet-tart ripe flavor of raspberries. Dining like the "rich and famous" was truly a fabulous experience and the service, food quality and meticulousness was superb. We particularly enjoyed the crab cakes and the Chilean Sea Bass.

Oheka Castle Restaurant Award

The desserts were artistically presented and delicious. We were offered after dinner drinks, cookies, and truffles to finish our gourmet culinary experience. Earlier this afternoon, we had actually watched as Executive Pastry Chef Daniel put the finishing touches on this wonderful display of petit fours that now graced our table. After dinner Executive Chef Chris came to our table and told us about his culinary background and love of fine food. He was charming and informative. His love for his work and Oheka was obvious, and he told us that working at the Castle has permitted him to achieve his full creative potential. We went back to our room for a very restful night's sleep.
by Barry & Rita Kay

Editor: John Lomitola

Editor-in-Chief: Ingrid Lemme
© 2009 ~ Seven Stars and Stripes, Inc.