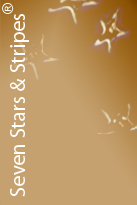 Venetian Restaurant
Aschau im Chiemgau - Germany
World Level Perfection
October - 2007
7 Stars & 7 Stripes
Overall - 'Cuisine & Service'
The Ultimate Award:
Seven Stars and Stripes®

As if in a storybook setting nestled between the stately Alps on the border of Austria and the old-world setting of Chiemsee, a grandiose Bavarian lake, is the Residenz Heinz Winkler. The location has all the earmarks of a gourmet 'Heidi-land' featuring the likes of award winning Chef Heinz Winkler, a sort of culinary Mad King Ludwig. His gastronomic creations have earned him numerous awards including 19 1/2 points from Gault Millau out of a possible 20 and a phenomenal 3 Michelin Stars a total of twenty times since opening. I have even seen it listed in Patricia Schultz's bestseller "1,000 Places to See Before You Die". Winkler has arrived it seems, although all those accolades and awards require hard work and preparation to develop the kind of consistency necessary to maintain such a legacy.
We were invited to the Venetian Restaurant at Residenz Heinz Winkler to see for ourselves and we were not to be disappointed. You could feel the pride, the nurturing and honor of working in a unique setting like this one. All this happiness and expertise is the work of inspired leadership and military-style good training. It was Head Maitre D' Fabrice Kieffer who was responsible for my well being during our lengthy review and he too looked content. "What could be better than living and working under the tutelage of certifiably the 'Best Chef in Europe' and in the midst of 25,000 bottles of wine with everything from Latour to Lafite", I confessed to Fabrice. He answered "Nothing!". After 18 years of ownership, Winkler has established himself at the culinary epicenter of Europe. We agree! Our experience was simply one of perfection in cuisine, service and style. Every table is set with a different art object on it as well as fresh orchids. Light piano music in the background and picture-postcard views of the Alps help to set the mood but that is only the beginning as impeccable service and culinary wizardry ensued. Chef Winkler's special menu left us in awe as each course was presented in succession with creative wine parings primarily from Germany, Austria and France.

| | | |
| --- | --- | --- |
| After starting out with fresh peach Bellinis strongly reminding us of the value of freshness, we began our culinary extravaganza. Among the standouts were Trilogy of Duck Liver served auspiciously together with a very fresh and supple Clos Floridene Domaine Dubourdieu, 2004 Graves France. The rich elegant flavors of the three fois gras presentations were dutifully enhanced by the wine's mixed bouquet of citrus and stone fruit with hints of sweet spices. | | |

Our main course consisted of St Peter's Fish Fillet with Glazed Fennel, so simply prepared it contradicts reasoning but so explosive in taste it restores belief in the master of his art. This entrée was paired with a rarely seen Viennese wine, 2003 Chardonnay Grand Select Weingut Fritz Wieninger, a barrique fermented wine from 30 yr old vines producing a mellow character with complex flavors of fruit. An intermezzo with a different take was presented to us on a teaspoon thereby providing a refreshing interlude before the second entrée of Bread Encrusted Brest of Squab served with a most intense puree of parsley. The mild mannered squab breast was perfectly suited for the concentrated essence of the parsley. It was a rare treat and perfectly prepared by Sous Chef Johan Rappenglück, who under the careful mentoring of Heinz Winkler, has come into his own. This in turn was paired with a 2000 Chateau d'Aigiulhe Comtes de Neipperg, Bordeaux France offering fresh meadow flowers, wild herbs and dark berry aromas. We concluded our epic dinner with a fabulous chocolate epiphany of "Baked Chocolate Teardrops with Passion Fruit Sorbet", manifesting itself with the tropical flavors of Passion fruit. Together with the unusual red wine pairing of Rogomme, Malbec Château de Chambent Cahors, France in which the winery uses a 300-year-old recipe to perfection to produce an intense but softly sweet dessert wine with tender aromas of prunes that warm your throat.
"The location has all the earmarks of a gourmet 'Heidi-land' featuring the likes
of award winning Chef Heinz Winkler, a sort of culinary Mad King Ludwig." ~ TB

2007 - Award-Hand-Out: Residenz Heinz Winkler, Aschau - Germany

The Venetian Restaurant with Owner/Chef Heinz Winkler is everything it says it is. Our experience is world-class and systematically in harmony with all the awards and accolades that Chef Winkler has earned over the past 18 years.
by Thorsten & Edmund Buehrmann

Editor: John Lomitola

Editor-in-Chief: Ingrid Lemme
© 2007 ~ Seven Stars and Stripes, Inc.