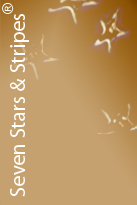 Restaurant Seasons
Riga, Latvia receives

Extraordinary - Society
October - 2005
5 Stars & 6 Stripes
Cuisine & Service

The Ultimate Award:
Seven Stars and Stripes™

"Autumn is a second spring where every leaf is a flower", so the local folklore says. Our experience in Riga coincided with "Velu Laiks", the Latvian spirit time of early fall during which appropriately, the flowers of summer's harvest are presented in splendid fashion on the tables of the Seasons Restaurant at the Hotel Grand Palace. Executive Chef Andis Aldersons together with Restaurant Manager Dagne Licite live by an old Latvian Proverb "A smiling face is half the meal", to provide that each guest is pleasantly satisfied beyond their expectations.

It is not easy to tell someone that they should go to Riga for vacation or a short business trip, as it is perceived as a sort of "outpost" of the former Soviet Union. The truth of the matter is that even in those dark times the Soviet upper echelon 'burocrats' and aristocratic 'oligarchs' knew that Riga was their hopeful destination to get away from the drudgery of their dull lives. Today Seasons Restaurant provides the much-needed world-class gastronomic pleasure, which could not be found anywhere within that realm. As we entered, we detected the feeling of an emerging phoenix from the ashes of the past occupation and the connection to the future with the acceptance into the European Union. Riga has now transformed to become the destination for the cognoscenti from the rest of the free world and Seasons is positioned in just the right place.

| | | |
| --- | --- | --- |
| Our reservation confirmed we couldn't wait to experience the awesome sensation of dining in the midst of a setting steeped in profound historical significance. Our entrance was punctuated by glimpses of textured silk wallpaper enveloping a classical intimate setting of dignified but powerful grace. Restaurant Manager Dagne Licite who gave further details about the history of the Seasons Restaurant led us to our table. She noted that during a recent renovation a wall was discovered in the basement that was part of the one that once encircled the entire city of Riga during the Middle Ages. With live piano music wafting in the background, an exclusive classical atmosphere began to emerge as we were handed the menus and began the process of decision making while we scrutinized the selections. | | Andis Aldersons & Thorsten Buehrmann (Piosczyk) |

Our server Toms made us feel at ease with his congeniality despite a somehow awkward service style as he approached the table with an assortment of earthy whole grain breads and fresh whipped butter. At once our menus were removed to allow for a bottle of Moët Chandon Brut Imperial to arrive in two fluted glasses. As we lifted our slender glasses in salute, I couldn't help but detect the distinct aroma of fresh lime, powerful yet sublime. The discrete finish allowed us to contemplate our imagined first course because at this time our fate was in the hands of Executive Chef Alderson and his team. Dinner tonight was to be impromptu, as the Chef threw caution to the wind and improvised with only his imagination as his limitation.


| | | |
| --- | --- | --- |
| | | First up was Marinated Grilled Eel, Seaweed – Rambutan Salad with Rice Vinegar and Plum Wine Dressing. This three-dimensional sensation offered the exotic taste of "the wild hairy thing in the forest" or what rambutan is known as in Indonesia. A distinctively agreeable flavor reminiscent of sweet Thompson seedless grapes and chestnuts offered the perfect complement to the meatiness of the grilled eel. A bottle of 2003 Salomon Undhof Riesling Steinterassen, Kremstal Austria was decantered stimulating our appreciation of the elegant stone fruit aromas balancing acidity as a typical Riesling should. |

This was quickly followed by Peppered Buffalo Carpaccio Marinated in Whisky with Grilled Shiitake, Asparagus, Red Onion and Pistachio Salad with Fresh Berry Dressing. This locally grown buffalo was deliciously accented with the faint scent of whisky, sliced wafer thin and arranged in concentric circles almost as if it were meant to challenge the visual affect as a sort of culinary M.C.Escher. Together with the 1998 Cabo de Hornos Cabernet Sauvignon, Chile there couldn't have been a more perfectly paired combination. The pleasingly smooth tannins were supported by the dark cherry, plum and black current core amidst a well-balanced medium body. This restrained wine remained light, soft and clean while complimenting the garnet red peppery but fragile carpaccio.

With our curiosity sufficiently optimized, our intellect became challenged to venture a guess as to what was to be presented as the next course. Somewhere out there, contrary to conventional thinking entered Spicy Coconut Pumpkin Cream Soup with Crispy Bacon, Lumaconi Pasta filled with Onion Marmalade and Black Caviar as testament to the originality of Chef Aldersons himself. The radiant fall colors of the pumpkin formed a foundation for a glimmering layer of roasted pumpkin seed oil topped with crisp smoky bacon and black caviar. Since ancient times, black caviar has been celebrated as the best, most delicious, delicate and nutritious portion of the Sturgeon fish and this was no exception. Suddenly a very nice bottle of 2004 Wolf Blass Chardonnay, Adelaide Hills, Australia appeared and made its way to our eager lips. Its smooth complex creamy texture and feel worked well with the exotic flavors of the soup while delivering aromas of grapefruit and nectarines.

| | | |
| --- | --- | --- |
| And now for the main event, a most delightful preparation described as Marinated Swordfish Tandoori style with Raisin Caponata, Rice Noodle Polenta and spicy Kumquat Sauce was placed in front of me along with a glass of 2003 Chablis Allain Geoffroy, France. The Chablis offered a clean, elegant and well balanced wine, full-bodied with generous mineral notes over aromas and flavors of citrus, apples and vanilla. It was an attractive pairing for the tender, juicy Swordfish steak cooked ostensibly in a special clay oven at high temperature to preserve flavor and texture. | | |

I couldn't help but notice the look on Arno, our photographer's face when he received his entrée of Fried Duck Breast covered with Pistachio, served with Asparagus, Sweet Peas, Orange & Carrot Ragout and Maltese Sauce. The intense full flavor of the duck breast mixed well with the somewhat subtle tasting pistachios and combined with the sweet-tart orange and carrot ragout, he agreed we had a winner. This called for a cultured discreet wine to handle the Maltese sauce which is a hollandaise sauce blended with orange juice and grated orange rind. Our server Toms recommended that we resort back to the Cabo de Hornos Cabernet Sauvignon, which appropriately highlighted the gentle garden vegetable flavors while allowing the wildness of the duck breast to shine without becoming overpoweringly gamey.

| | | |
| --- | --- | --- |
| | | Throughout our entire meal we were very impressed with the well-designed, classic Hutschenreuther dinnerware, which seemed to elegantly highlight and support the chef's creations without overshadowing. Quickly our table was cleared and napkins replaced along with additional silverware for the final course. A brief discussion as to what we thought was to come ended only in curious looks between Arno and myself. Shortly thereafter our answer came in the form of a mouth-watering dessert sampler of Raspberry-Date Crème Brule, Guava-Aloe Sorbet and Panna Cotta al Caffee delicately paired with 2003 Heger Eiswein, Austria. |

It was no secrete that these eclectic desserts demanded a wine of character and finesse and the Heger Eiswein displayed a color of dark straw, with enchanting green tints. This ripe, floral almost raisin-like wine had appealing hints of spiciness and tropical fruits coexisting marvelously with the contrasting fundamental nature of the trio of confections.

Our dinner completed we were ready to retire to the confines of the "hunter's retreat" like atmosphere of the hotel bar. It was Arno I seem to remember, who thought about how nice a small glass of unique Riga Black Balsam might taste at this time. This traditional liquor is based on a well-balanced and unique composition of plants, flowers, buds, juices, roots, oils and berries. The recipe contains twenty-five ingredients and has come to be called as the King of Latvian liquors, well so much for the rest of that night.
"The art of dining at the 'Seasons' is all art, the pleasure needs to be shared." ~ TBP
by Thorsten Buehrmann (Piosczyk) & Arno Goudschaal

Editor: Ingrid Lemme

Editor-in-Chief: John Lomitola

© 2005 ~ Seven Stars and Stripes, Inc.