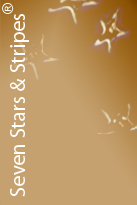 Ho Chi Minh City - Vietnam

Extraordinary - Society
January - 2007
5 Stars & 6 Stripes
Overall - 'Hotel & Service'
The Ultimate Award:
Seven Stars and Stripes®

We flew 'Business' non-stop from Frankfurt, Germany to Ho Chi Minh City, Vietnam with Vietnam Airlines and landed safely and completely relaxed viewing a breathtaking sunrise. This was the first time Seven Stars and Stripes was reviewing in Ho Chi Minh City, by many still referred to as 'Saigon'. The fascinating city is a 'must' and belongs on every global traveler's list. Our arrival at the Caravelle Hotel's main entrance, after less then an hour's ride from SGN airport in a Mercedes E 200, was nothing shy of 'grand'. The 1st district of Ho Chi Minh City is the heart of one of the most pulsing and adventurous cities of the world and we just couldn't wait to get our fill. Just imagine, four million mopeds and bicycles are carrying anything and everything, besides people. The Caravelle is located opposite the famous opera house and in the midst of shopping, commerce, art, museums. This area of 'controlled chaos' is a wonderful base for all kinds of excursions.
We were greeted with friendly respect. Our check-in was handled at the front desk by a well- mannered US-native gentleman. The overall appearance of the arrival hall was that of understated elegance, sparkling chandeliers, fabulously decorated, dramatic arrangements of freshly cut exotic flowers and squeaky clean, precious marble floors.

Suite - Caravelle Hotel

We felt content, safe and cared for. This landmark hotel (first opened in 1959) received a complete rework in 1998 and a 24-story tower was added to the 10 story existing hotel, today offering over three hundred spacious accommodations, an in-house casino, a spa and salon and a top-of-the-line fitness center. The Caravelle offers breathtaking views of the Saigon River, downtown Saigon and features a couple of restaurants and bars. Our gracious accommodations combined comfort with a colorful, elegant, stylish décor. The highly functional suite provided all modern amenities along with fabulous views of the exciting city.

| | | |
| --- | --- | --- |
| I unpacked my laptop and experienced 1st hand why so many business teams prefer to work with an 8 to 12-hour time difference. My office in New York had already edited my latest review and while they were headed home for the night, I was able to continue. Time is money, in Saigon as well as in New York; the world has become a village with WIFI - proving to work once again perfectly. | | |

A couple of hours later I met with GM Guido A.J. Gydé, a man with a solid handshake and an understated elegant appearance. Responsible for the hotel's smooth operation, Gydé, a Belgian native, is a highly experienced hospitality pro who has worked all over the world and was appointed to this position in early 2006. Later that evening at the historic infamous Saigon-Saigon Bar, (with a view to die for) and over fabulous cocktails, I had the pleasure of meeting Director General - Martyn Davis; a worldly visionary with hospitality savvy through and through. These hands-on movers and shakers were instrumental in the recent unveiling of Qi at Caravelle, a Zen spa overlooking the city's skyline from the seventh floor and also for the renovation of the old Port Orient Restaurant - now known as 'Nineteen'. Renovation of the accommodations by 2008 is the next focus.

Seven Stars and Stripers® - Award-Hand-Out at the Caravelle Hotel in Ho Chi Minh City, Vietnam

At an award ceremony a few days later, we had the pleasure of addressing the entire management team, their staff and guests. Approximately fifty journalists, one local TV station and 2 national TV stations were present as we presented the Seven Stars and Stripes Award to this winning team.
"The Caravelle conveys a sense of luxury throughout and is one of the best hotels in Ho Chi Minh City,
located right in the heart, it has superb vistas of a cityscape that is uniquely Caravelle." ~ TB

| | |
| --- | --- |
| Editor's Note: | Since our Seven Stars and Stripes review January 2007, the Caravelle Hotel has appointed John Gardner as new General Manager. Gardner, who replaced Guido Gydé as of March 30th 2007 moved to Vietnam after working and living for years in Asia and China. The native New Zealander has managed a number of premier hotels in Sydney, Melbourne, Pattaya, Surabaya, Zhengzhou, Jinan and Chongqing. We are looking forward meeting Mr. Gardner in 2008. |

by Thorsten & Simone Buehrmann

Editor: Ingrid Lemme

Editor-in-Chief: John Lomitola
© 2007 ~ Seven Stars and Stripes, Inc.