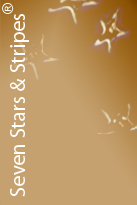 Harbor Court Baltimore, USA

Extraordinary - Society
September - 2006
5 Stars & 6 Stripes
Hotel & Service
The Ultimate Award:
Seven Stars and Stripes®

A visit in September to Baltimore, Maryland is a preferred time of the year. The weather was great and the temperatures well-worth being called 'summer'. The prestigious InterContinental Harbor Court Hotel is located in the heart of the Inner Harbor and within walking distance to many popular attractions such as the Harbor Place and the Gallery, the Maryland Science Center, the National Aquarium and the Sports & Convention Centers. Besides, Baltimore Washington International (BWI) Airport is conveniently placed within a fifteen minutes driving distance from this hotel. The entrance to Baltimore's preeminent address is set back from the street and leads to a brick courtyard which imparted to us an immediate feeling of stillness as the valet opened the door of the Daimler Chrysler.
Check-in was professional, most charming and precise. There is a fresh wind blowing at the 'old' Harbor Court and a new sparkle that does not take anything away from its old-world charm with all do respect. The Harbor Court Hotel became an 'InterContinental' Harbor Court Baltimore in spring 2006. The global hotel brand is committed to offering services and amenities with the world business traveler in mind while sustaining a refined balance of luxury. The 'Gone with the Wind' breathtaking, antique staircase was expertly reworked recently and the marble floors were all new and shiny – flawlessly combining old world charm with today's modern facilities. Although completely refurbished in early 2006, the InterContinental Harbor Court Baltimore has retained most of its original features which have been carefully restored to its earliest splendor and charm.

A gracious service person brought us to our accommodations on the eighth floor, a spacious, luxurious room with opulent plants. The furnishings were stylishly residential featuring designer fabrics, distinctive artwork, exquisite plush bedding, Plasma TV, Keurig coffee / espresso maker and a luxurious marble bathroom (with TV) - a subtle combination of modern sophistication (complimentary wireless high-speed Internet access) and old-fashioned warmth. A tray of delicious sandwich style hors d'oeuvres and an ambient bottle of red wine were eagerly expecting us new arrivals.
"Unique, intimate, ideally located." ~TB

The 180 degree, spectacular blue-sky, sparkling 'duck pond' water view from our window over Baltimore's Inner Harbor world was alone worth the trip. This harbor is one of America's oldest seaports in the habit of welcoming ships, their crews and goods from all over the world since the 1600's. We took quick showers and slipped into comfortable oversized bathrobes and took the elevator up to the rooftop, a landscaped health club virtually 'in the clouds'. The spa facility features an indoor pool and whirlpool along with practically anything that the European spas offer and even more breathing views of city and harbor. We then decided to take a quick walk before dinner and were delighted to find out that the attractions and entertainment were truly only a few steps away and we were residing in the midst of it all. A well attended carnival with all the characters and performers and even a carousel for the kids was here year round operating next to a historic schooner! InterContinental stayed true to its original business philosophy once again of providing the guest with an authentic home grown experience. With all that there was also the famous Aquarium plus we had tickets for a show, but that had to wait until the next day as now it was time for an exceptional dinner at Hampton's Restaurant.

Seven Stars and Stripers® - Award-Hand-Out at the InterContinental Harbor Court Baltimore

"InterContinental stayed once again true to its original business philosophy of
providing the guest with an authentic indigenous experience." ~ TB
by Thorsten & Simone Buehrmann

Editor: Ingrid Lemme

Editor-in-Chief: John Lomitola
© 2006 ~ Seven Stars and Stripes, Inc.