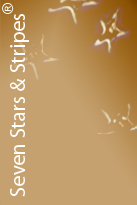 AT DHONAKULHI MALDIVES
SPA RESORT & MARINA
Society
May 2013
6 Stars & 6 Stripes
Overall - 'Hotel & Service'
The Ultimate Award:
Seven Stars Award™

There are islands all over the world, but private, uninhabited, paradise-like islands with exclusive spas are nearly impossible to find. The one we discovered is located in the northern Atolls of the Maldives; it is privately owned, and named Dhonakulhi. Historically this island was inhabited until the 19th century, when the people of Dhonakulhi left to escape the raids of the Pirates of Malabar. The Island Hideaway, a luxury boutique resort spa on Dhonakulhi, was our destination. We booked flatbed night flights with SriLankan Airlines, from Frankfurt, Germany, and we landed the next afternoon in the glorious Maldives.

SriLankan Airlines Business Class

As soon as we left Customs we recognized a member of The Island Hideaway team, holding up his Sea Star Resort wooden welcome sign. The friendly man took our luggage and explained that he would personally guide us to another close-by terminal and take care of all the formalities. We waited comfortably in the business lounge until he returned with our passports; shortly thereafter we boarded a small twin-engined airplane. The view of the Maldives from above was breathtaking to say the least. Lined up like uneven rows of beach glass, the islands were framed by white stripes of sand gleaming in the sunlight.
After about an hour we landed on Hanimadhoo, where another member of The Island Hideaway team handled our luggage. But this time the man explained he would guide us to a small covered speedboat that would safely deliver us to our final destination. After a twenty-minute cruise we docked at a state-of-the-art marina, said to be the first of its kind. Our arrival at The Island Hideaway was all we expected it to be and more. The Welcome Center was surrounded with white powdery sand that reflected the whitewashed sculpted walls, and offset the dark wooden accents of the custom-made furnishings, fixtures, fittings and art pieces throughout the resort. Here we were offered cold towels, neck massages and fresh exotic flower necklaces resembling the petals dangling in the ornamental water basin with 'Welcome' printed in the sand below.

Island Hideaway - Arrival: Thorsten Buehrmann & COO Michael Wieser

As we were led along the wooden pathways to our villa, we began to experience the complete privacy of this paradise, a haven of peace and serenity. The Island Hideaway opened in 2005, and today is still one of the very few luxury boutique resorts existing in the Haa-Alifu Atoll region. Eight types of villas have been created on this private island with attention to every possible detail. Our 'Jasmine Garden Villa' (#48) was a spacious and elegant house surrounded by traditional West Indian stone walls. Though only steps to our secluded, white sandy beach, the sparkling waters of the generous, private pool looked enticing, and were maintained at a perfect temperature. Here one could enjoy nude sunbathing in a completely private setting, falling asleep to the gentle lapping of the waves from the shore. The villas were designed and built with exceptional craftsmanship--from the landscaped sandy outdoor shower facilities to the casual indoor and outdoor dining and living areas. The heart of this remarkable compound, with its vaulted ceilings and carefully appointed traditional furniture, sets the architect and designer apart from the norm.

Our elegant master bedroom was located on the lower level, seamlessly leading to a beautiful stone bathroom with its Jacuzzi tub, covered by an oversized floating rain shower head. Bath amenities were by Molten Brown, and included plush robes and slippers and quantities of towels.
Breakfast in paradise was exactly what one would expect from one of the finest, private beach resorts in the Maldives. Served in one of the high-ceiling open hut dining rooms, this amazing presentation left nothing for the international taste to desire and offered more to discover, including the coffee menu. With several to choose from, my absolute favorite java was the Guatemala Antigua-- mild, but full-bodied, and definitely addictive.

When we chose to order an "In-Room" breakfast, our private butler, Abdullah, entered our villa half an hour later, with a big smile and all the items we had ordered, including the eye-opener fruit cocktail of the day, and more. His service always was exceptional and caring. Day time activities at the child-friendly Island Hideaway Spa Resort are plentiful and include all sorts of water sports like jet-skiing, speed-boating, catamaran-sailing, snorkeling, diving, windsurfing, canoeing, wakeboarding, deep sea fishing and fly fishing, fish feeding and much more. We were especially thrilled to witness a fish feeding frenzy at night where huge wild stingrays swam up to the beach and were hand-fed by members of the staff. Natural coral reefs are located right along the island and provide the grandest scuba-diving and snorkeling adventures of a lifetime. Professional instructors are available for private and group lessons. I dived with a professional instructor from Meridis, a scuba diving center of the highest standards that is affiliated with Island Hideaway and that we highly recommend.

Scuba-Diving & Snorkeling @ Island Hideaway

'The Tender Hearts Kids Club' offers plenty to do for the children, allowing parents to take advantage of all kinds of recreational activities including the unique open-sea spa facilities. The theme of this Indian Ocean water-world spa carries throughout these intimate spa facilities, and combines the sea, sand and sun theme with decorations, internal waterways, waterfalls and sandy floors. The spa is finished in a combination of coconut and teak, pink slate, sandstone and silk fabric-- all meant to relax and inspire one's romantic senses. Here in the Lagoon Spa Pavilions one may gaze directly at the exotic water-world through a glass floor during massages and body treatments, accompanied by the sounds of the gentle waves. Every massage here begins with an 'Aroma Reflex Foot Ritual', a 'Specialty Bath' or an 'Herbal Steam.' I selected the 'Balinese Massage' for jet lag recovery.
The most relaxing, this particular type of massage uses the therapeutic properties of pure essential oils. Long, skilled strokes with a 'Tranquility Massage' oil blend, and exceptional palm and thumb pressure techniques relieve tension and improve blood flow instantly. Another exceptionally presented tension reliever was the Shiro Dhara, a 3rd eye oil-flow treatment aiming to clear the mind and encourage deep relaxation. Starting with the healing 'Mother Massage,' Abhyanga, and followed by a gentle but steady flow of aromatic oil poured onto ones forehead, it is definitely a meditative rejuvenating and inspiring experience. The Elemis Skin IQ+ Facial for Men is a one-and-a-quarter hour ultimate overhaul for the male skin. The Hideaway Spa by Mandara is a small, exclusive spa, and is manned by the best professionals in the industry.

Island Hideaway - Matheefaru Restaurant - Award

Talk about inspiring spa treatments; a romantic dinner at The Island Hideaway is an unforgettable experience as well, with the memories created here sublime to both palate and soul. The Maldivian house cuisine draws heavily, but not entirely, on fish and shellfish and local produce, and is delicious and very healthy. But private chefs are also at one's disposal, and will personalize any menu to please the most discriminating international guests. A particularly memorable dinner started with an assortment of crisp house-baked breads and a nice presentation of chilled butter with fresh herbs (salted with chives and parsley), orange and garlic. Shortly thereafter followed a fantastic foie gras trio accompanied by a 2007 Schloss Gobelsburg Gruner Veltliner Eiswein from Kamptal, Austria. The aroma driven sweet icewine was the perfect match for the trio of 'Sauteed Foie Gras', 'Foie Gras au Torchen' and 'Foie Gras Mousse.' Consider that we were dining on a lonely island somewhere in the Indian Ocean.

Island Hideaway - Matheefaru Restaurant - Cusine

Accompanied by their own foams, all foies were perfectly prepared and exceptionally well presented with brioche and chips. Next, a cup of 'Wild Mushroom Cappuccino with Perigord Truffle Foam', both celebrated for their aromas. The soup was a wake-up call for all senses and the upcoming main course 'Chef's Surf and Turf.'--a (local) langoustine steamed and shelled in combination with a Wagyu beef tenderloin with just a brush of Brunello (on sweet pepper risotto) and Caviar Beurre blanc. Superb presentation, china and all! Last, but not least starred the 'Island Hideaway Chocolate Adventure', an addictive sinful creation by the House Chef de Pâtissier. Applause to Executive Chef Tobias Fetz, Executive Sous Chef Philipp Olbertz, and their team!

Award-Hand-Out: Island Hideaway - Seven Stars And Stripes - Award

The Island Hideaway Spa Resort & Marina, professionally managed by hospitality-veteran Michael Wieser, is a luxury boutique resort situated on the privately owned, uninhabited virgin island of Dhonakulhi; it features an exceptional spa, a unique (for the area) full-service marina, excellent cuisine, personal butler service and a dedicated staff. Michael Wieser, Chief Operating Officer at Turquoise Experience Pvt. Ltd., and his team are recognized with the prestigious Seven Stars Award™. The Seven Stars Global Hospitality Award™ has recognized and highlighted the ultimate hotels, resorts, spas, cuisine, products and hospitality professionals across the globe for more than a decade, and is regarded as the "ultimate recognition" throughout the global luxury hospitality industry.
The Island Hideaway Spa Resort & Marina is currently closed for what will prove to be an amazing refurbishment.
by Edmund & Thorsten Buehrmann

Editor: Ingrid Lemme

Editor at Large: Tim Nielsen

Editor-in-Chief: John Lomitola
© 2013 ~ Seven Stars and Stripes, Inc.