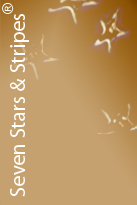 Prague - Czech Republic
Society - Extraordinary
July - 2007
6 Stars & 5 Stripes
Overall - 'Hotel & Service'
The Ultimate Award:
Seven Stars and Stripes®

The summer temperatures were to our surprise most pleasant, by any means in mid July, a great time to discover the historic, fascinating city of Prague. After landing at the newly renovated airport, our casual-elegantly dressed chauffeur welcomed us in the main lobby and guided us quickly to his shiny polished Mercedes Limo, which was conveniently parked at the main entrance. From here we arrived at the Hotel Le Palais within less than half an hour, located in an exclusive, quiet residential area and within walking distance of the famous Wenceslas Square and the National Museum. The Hotel Le Palais, which opened in 2002, may still be considered as a newcomer in the world of the global luxury hotel market, though the hotel building is dating back to 1897 and was originally created in the distinct architecture style of Belle Époque. Our check-inn was flawlessly executed and equally unspoiled appeared the four buildings from the outside with their interior architecture and decorations providing an exquisite combination of stunning sophistication, combined with the fine points of modern technology.
My accommodations turned out to be the Presidential Suite, one of a dozen splendidly decorated elegant suites of which two have open fireplaces. All rooms and suites were luxuriously designed and furnished in 19th century style with every modern amenity one could possibly think of and fabulous, precious marble bathrooms. With a total of 72 rooms, the Hotel Le Palais is able to maintain its personal touch, but still appears as a boutique hotel with contemporary necessities, of which none is interfering with its charming old world style. General Manager Jirí Gajdošík came across relaxed hands-on and experienced, though young in years, already a pro through and through. The Le Palais is part of 'Vienna International' - a group founded in 1989 that owns and operates several exclusive hotels in Europe.
"I experienced the very essence and unique charm of le Palais' splendor, the house itself with it fabulous location
and an unforgettable sumptuous breakfast on the terrace while the birds where singing
- overlooking the amazing city - truly magnificent." ~ TB

| | | |
| --- | --- | --- |
| | | I must recommend the relaxing Hot Stone massage, which I experienced at the health club and spa through the trained hands of Karl right after our arrival. This treatment involves placing heated Lava stones onto the skin and pressure points, applied with natural and aromatherapy oils. The heat from the smooth stones is meant to increase blood flow and circulation and makes a great starter treatment for jetlagged guests. An inviting Jacuzzi allowed us an invigorating underwater massage at our own pace; and sauna, steam room, aromatherapy shower and fitness center got us finally into the right frame of mind for dinner. We had reservations for a Dégustations menu at Le Papillon and were excited. I showered and changed quickly for the evening but couldn't help it, and opened an exquisite little red linen box on my nightstand. It included two superb nougat wafer pralines, which I had to finish off, because they were to die for and were still captivating my palate when I entered the candlelit, romantic restaurant. |

Le Papillon's summer terrace is placed to the side of the hotel, overlooking the Nusle Valley displaying lush, green hilltops and colorful red rooftops. Right below is, a one-of-a-kind setting and at night, an unforgettable picture, when the enchanted city sparkles in a million lights.
"General Manager Jirí Gajdošík came across hand-on and experienced,
though young in years, already a pro through and through." ~ TB
by Thorsten Buehrmann & Rolf Staehler

Editor: Ingrid Lemme

Editor-in-Chief: John Lomitola
© 2007 ~ Seven Stars and Stripes, Inc.