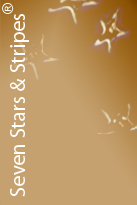 Etihad Airways predicted that they will change the way we see the world and they are getting close by setting a new standard in the way we experience conventional luxury air travel. We flew Munich, Germany to Abu Dhabi, UAE with the Emirates Palace as our final destination. The National Airline of the United Arab Emirates 'Etihad', which is Arabic for 'united' has been operating since 2003. A connection between New York City and Abu Dhabi, UAE non-stop has begun as of October 8, 2006 and offers a relaxing fifteen-hour direct flight. Also, there is a six and a half hour flight from Munich, Germany, which is the one that I was on and enjoyed tremendously. The VIP lounge in Munich is the start of my 'Pearl Zone' flight and features sophisticated comfort and a selection of refreshments. This is a sanctuary that offers a large repertoire of audio and video programs as well as all the cutting edge Information Technology.

| | | |
| --- | --- | --- |
| On board we experienced the 'warmest welcome in the sky' presented by an international crew as indeed it's the small touches that make a world of difference. Captain Stefan Dudda welcomed his guests in English and German and depending on the type of aircraft you fly, Etihad offers three Guest Zones: Diamond, Pearl and Coral. I should begin by saying that as Business Class goes, it was the best six and a half hours I have so far spend in an aircraft and a 'Pearl Experience' it was. The new 180° flat bed is a totally awesome chair-sleeper with a massage function that can only have been designed by back specialists. I watched state-of-the-art AVOD (audio-video-on-demand) allowing me to choose from an amazing selection of entertainment. Etihad Airway's 15" LCD screens are crystal clear and not permanently fixed into another seatback, so at no time was there a need to adjust the angle. Each person is granted a considerable high level of privacy and with a well-received bonus of the noise reducing headphones, though not as well sealing as my Bose, it still made for a very restful and secure combination. | | |

I watched the Discovery TV Channel and the time just evaporated, dream-like. The service on board allowed us to set our own meal times so for us it was time to dine! Mr. Saad came over and poured a Champagne Gardet N.V. of France as aperitif, releasing fine pearls with a hint of citrus. We then had our appetizers of Jumbo Scallops and King Prawn coated with Dijon mustard vinaigrette and served with hearts of palm salad. Actually, for flight cuisine this was an accomplishment since both the scallops and prawns were plump and juicy as well as served hot through and through. There was a mixed greens salad with a balsamic vinaigrette served next, after which Etihad offers a choice of three main courses for those traveling in Pearl Zone. I chose the Sliced Beef with Horseradish with seamed potatoes, roasted 'wirseng' cabbage and red cabbage with apple. I enjoyed my main course even though it was a bit well done, with a glass of Saint-Aubin Premier Cru, Les Frionnes of Domaine Roux Père & Fils D.B, France. It was a young Burgundy that presented a rich ruby color and black cherry bouquet working well to bring out the delicate flavor of the braised beef. For dessert the selection was Mango Charlotte with Raspberry Coulis, a successful serious attempt to change the face of fabric of boring airline food.
I eased back into my super-comfortable chair with a snifter of Martell Cognac. A demitasse of gloriously rich aromatic espresso was brought over as I pondered the thought of making an espresso at 37,000 feet, the ultimate in meaningful consequence. It is a fitting end to confirm Etihad's dedication to "challenging and changing the established conventions of airline hospitality."
"The service overall was ever caring, understated, and delightful." ~ TB
by Thorsten Buehrmann & Arno Goudschaal

Editor: John Lomitola

Editor-in-Chief: Ingrid Lemme
© 2006 ~ Seven Stars and Stripes, Inc.