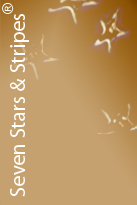 Restaurant Atlantic
Hamburg - Germany
Extraordinary - Society
July - 2007
5 Stars & 6 Stripes
Overall - 'Cuisine & Service'
The Ultimate Award:
Seven Stars and Stripes®

The views from Restaurant Atlantic of Alster Lake were a bit overwhelming I thought, as I fought with the urge to watch where I was going while at the same time soak up the exciting panorama. I needn't have worried as I quickly realized that I was entering a special place, one that prides itself on the complete satisfaction of their guests. It called to mind a quote by Warner LeRoy, the great American restauranteur, which said: "A restaurant is a kind of living fantasy in which diners are the most important members of the cast." This is exactly how the staff at Atlantic made me feel throughout my entire two-day experience here. The team is lead by Executive Chef Sven Büttner who is responsible for his 'young, wild kitchen' of culinary artists and creative thinkers all the while inspiring them to take calculated chances, thereby hoping to stay ahead of the curve. From what I have seen, I think they have accomplished those goals!

| | | |
| --- | --- | --- |
| My reference to the 'young, wild kitchen' of Chef Sven is only half the story. For those purists who favor the established cuisine style of days gone by, it is possible to request a sampling of Atlantic's unique classical menu with foods prepared by traditional methods and presentations. Imagine, contemporary and classical, both under one roof with the help of two distinct kitchens. According to head waiter Willi Kopf, one notable patron singer Rod Stewart, returns to the Atlantic from time to time to order his personal favorite of Lobster Bisque with Half Lobster off the classical menu. | | |

During our degustación menu tasting we were impressed with the finesse, classical ambiance and feeling of historical charm that we derived from the layout and décor of the Atlantic Restaurant. Our sommelier Lars Hentschel was not only a wine connoisseur but also a water expert since he had to support an extensive bottled water menu complete with suggested food and wine parings. With over 40 bottles of water to choose from, sommelier Hentschel led us to understand the philosophy of water's interaction with food. Plans were in place now to support each course of the degustación menu with the appropriate wine and water paring. Chef Sven started us off with a very manageable Fried Lobster with Mango Avocado Salad, going head to head with a 2000 Im Sonnenschein Riesling Late Harvest Ökonomie Rebholz Siebeldingen; a perfect start for a bright summer evening. Also worth mentioning was the Turbot with Caviar and Truffled Mashed Potatoes, a delightfully addictive creation featuring the 'king of fish' topped with the 'jewels of the Caspian' and finished with 'black gold from the earth'.

2007 - Award-Hand-Out: Restaurant Atlantic, Hamburg - Germany

Our main course consisted of Roasted Salt-Grass Fed Lamb with Eggplant Puree and Sage Jus, introducing us to a local specialty of Lamb fed exclusively on salt grass, which grows on top of the many dykes in the area. The taste of the chops is unique in that it imparts a somewhat salty, ocean-like flavor that spices up the delicate lamb. We finished off our plates while savoring each explosive morsel. Our night was almost complete except for the final touch of Preserve Jar filled with Lukewarm Chocolate Cake decidedly an 'out of the box' approach to presenting dessert.
"The whole cuisine experience at the Atlantic Restaurant with Chef Sven Büttner at the
helm left us with a feeling that they are truly in a 'league of their own'." ~ TB
by Thorsten Buehrmann

Editor: John Lomitola

Editor-in-Chief: Ingrid Lemme
© 2007 ~ Seven Stars and Stripes, Inc.