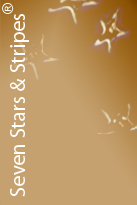 American Dream Cuisine™
Baltschug Restaurant
Hotel Baltschug Kempinski,
Moscow, Russia

Society - Extraordinary
June - 2006
6 Stars & 5 Stripes
Cuisine & Service

The Ultimate Award:
Seven Stars and Stripes™

Our return visit to the Baltchug Restaurant was preceded by glorious anticipation of enduring respect derived from our exceptional experience at the end of last year. We were not to be disappointed as this visit bore all the hallmarks of the regal splendor that has become the foundation for this dynamic restaurant. It is a setting that is quite honestly hard to grasp as it is steeped in history and full of visual stimulation. It is a stage on which Executive Chef Rainer Sigg performs his gastronomic orchestrations as if he were some sort of 'culinary Tchaikovsky'. It is a delightful ballet that is preformed nightly under his creative guidance complete with a supporting cast of characters from his kitchen and restaurant team.

| | | |
| --- | --- | --- |
| It is always a joy to see Chef Rainer at the helm of his magnificent kitchen operation, stirring this, tasting that and leading his team by motivating each member to cultivate his or her inner greatness. It is no wonder that Sigg has been recognized as one of the "Top 50 Best Chefs in Europe" according to the latest press releases, which in turn keeps his restaurant fully booked. Sigg is dedicated to making sure his guests are 100% happy with his impressive creations thus restoring Baltschug's reputation among Moscow's leading restaurants. | | |

"Executive Chef Rainer Sigg performs his gastronomic orchestrations as if
he were some sort of 'culinary Tchaikovsky'" ~ TB
The sights and sounds of Pink Floyd concert being held on Red Square fully visible directly below the window by our table, punctuated our entrance into the Baltschug Restaurant. In a rather surreal setting, Richard Kleidermann piano music was playing softly in the background while Pink Floyd performed, all the while effectively silenced by efficient soundproofing. Restaurant Manager Charles Fouquet provided a warm and honest connection with us as he checked to see if we were sufficiently comfortable at our table. Service was professional and seamless but always in the background and for all practical purposes elegantly European.

| | | |
| --- | --- | --- |
| Thorsten Buehrmann & Rainer Sigg | | Word came from the kitchen that Chef Sigg has asked that menus be removed and we were to be prepared for a tasting of unprecedented originality. Smiling nervously, our server brought us a well-chilled bottle of Moet & Chandon Brut Imperial Champagne and placed it next to our candlelit table. We felt comfort, elegance, sophistication and a sense of living, breathing historical Moscow. Our first course was an Amusee Bouche consisting of Terrine of 'Perigord Foie Gras' on Sauternes Jelly and Marinated Red Wine Pear with side of Brioche. It was satisfying to know that such a precious substance as the 'Perigord Foie Gras' was so delicately paired with opposing wine characters further highlighting the richness and subtle flavor profile of the unique foie gras. |

Next came Tuna Tartar with Avocado Puree, Spring Onions fried in Tempura with Marinated Chilli and Ginger where Chef Sigg mastered the act of focusing on subtle flavors by infusing with exotic spices. A bottle of Sancerre Comte Lafond, Domaine de Ladoucette, Loire Valley, Grande Cuvée, vintage 2001 was added to the mix as a perfect accompaniment. Our palates were sufficiently cleansed by the crisp Sancerre as we prepared for the next course of Medallions of Lamb with Goat Cheese and Thyme Crust, Artichokes and Tomato Ragut and Polenta. The 'melt-in-you-mouth' crust covering the lamb delivered sensual moisture from which lamb juices flowed. An awesome Châteauneuf du Pape Clement, Grand Cru Classe, Pessac-Léognan 1996 offered a powerful foil for the lamb. We were seriously impressed with Chef Sigg's masterful interpretation of a local Russian delicacy, Sturgeon Wrapped in Two Colored Blini set on Beet Carpacio with Champagne Sauce, a fresh look using traditional ingredients in unique presentation. It doesn't get any better than that, we thought until we saw the unobtrusive figure of Sommelier Alexey Mitrafanovsky approaching with a bottle of Ovation Chardonnay, Joseph Phelps, Napa Valley, California 2000. All along Mitrafanovsky's expertise was evident through each course as he perfectly paired the appropriate wine selection as if gracefully in sync with Chef Rainer.
Our dining experience has reiterated the greatness of Chef Rainer and his team while establishing the further positioning of the Baltschug Restaurant as a leader in the seriously competitive world of the culinary elites.
"Service was professional and seamless but always in the background and
for all practical purposes elegantly European." ~ TB
by Thorsten Buehrmann & Arno Goudschaal

Editor: Ingrid Lemme

Editor-in-Chief: John Lomitola
© 2006 ~ Seven Stars and Stripes, Inc.