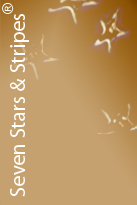 It was an impressive approach to Moscow's Sheremetyevo Airport accompanied by a piercing blue sky, so blue that Chagall would have had a creative field day. We flew with Lufthansa on the well-traveled Munich - Moscow route, a relaxing flight filled with business types, many hacking away on their laptops. The buzz in the cabin was all about the record heat wave currently hovering over the golden city. I reflected on my previous visit to the Baltchup during the winter when I arrived on an early December afternoon with snow and the air mixed with the homey scent of wood- burning fire places. The well dressed, uniformed chauffeur sent by the Baltchug Kempinski held a golden sign matching the colors of our luggage. An outrageously luxurious BMW 750 IL was parked at the main entrance, and we sank into seats that seemed to swallow us in a comfortable caring mannor. The well-stocked amenities were the perfect complement for a 45 minute ride to our destination, the Baltchug Kempinski in the heart of Mother Russia. This landmark hotel is located across the Moskva River near the Kremlin, Russia's celebrated cultural center and is the ideal location historically speaking, to explore one of the world's most significant cities. Moscow has been pretty well discovered by most Europeans and now more and more Americans are traveling abroad longing to understand the true history of the city, the beautiful country and its friendly people.

| | | |
| --- | --- | --- |
| We all know that you never get a second chance to make your arriving guest welcome - and we witnessed a grand welcome for us, the new arrivals. Bell staff immediately surrounded the BMW and we were greeted respectfully by raising their uniform hats. Then the efficient, outgoing, gracious front desk personnel recognized us by our last names, seemingly as if we were visiting long lost relatives. Miss Helen Gorbunova, a well dressed fashionably lady, emerged from a back office and welcomed us personally, looking like she'd just attended a photo session by Vogue. | | |

"Eye contact is an important factor in the world hospitality, if you train your staff right, you will succeed." ~ TB
In the hallway on the way to our suites, we passed security people, I assume that they were part of the security crew by the look of a little microphone in their ear giving us a true sense of safety and well-being. My bellman continued to guide me to the executive floor. I contemplated that the golden ashtray towers next to the elevator doors were either never used or eagerly well attended as the sand was pure white and always clean. A personal, uniformed butler expected me at the door of my suite with a silver tray. She presented a 'cool' selection of freshly pressed pineapple juice, orange juice, water, flat and an exquisite fine pearling but undefined champagne. I chose the pineapple juice and found it naturally sweet and fresh. Recently the personal butler service had been added to the amenities package and is now available. My spacious homestead provided splendid accommodations, beautifully appointed with outstanding features, kept in understated elegance with panoramic views of the imperial Red Square. The suite was extraordinarily roomy, most private and elegantly furnished; the bathrooms were immaculate and designed with stylish European taste. I slipped into a plush comfortable bathrobe - and placed my laptop on the secretary to establish a connection to my office in New York by WIFI. The very same evening we got to appreciate the most private and exciting live concert I have ever attended by Pink Floyd on the Red Square just by opening the windows…

2006 Award Hand Out at the Hotel Baltschug Kempinski

It became pretty apparent that since Van Daalen took over as the GM of the Baltschug - it has improved on an overall level. Considering Van Daalen's history, he managed the celebrated Hotel Adlon Kempinski in Berlin, Germany - we are not surprised. There is a fresh wind blowing in these historic halls. Van Daalen is known for a gifted hand when it comes to hiring his management support staff resulting in the acquisition of Eugene Bezel, as Director for Communications and Executive Chef Rainer Sigg, both the crème de la crème of hospitality and cuisine.
by Thorsten Buehrmann & Arno Goudschaal

Editor: Ingrid Lemme

Editor-in-Chief: John Lomitola
© 2005 ~ Seven Stars and Stripes, Inc.