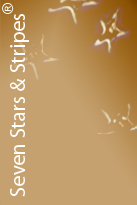 Philadelphia - USA
Extraordinary
June - 2008
5 Stars & 5 Stripes
Overall - 'Cuisine & Service'
The Ultimate Award:
Seven Stars and Stripes®

In a setting that served as the unofficial meeting place of the First Continental Congress in 1774 and subsequently the location of the celebration of the first anniversary of independence in 1777, City Tavern in the heart of the historical district of Philadelphia has seen its fair share of significant moments. Austrian born Executive Chef and owner Walter Staib, the indubitable master of culinary wizardry and PR, continues to carry on the tradition of 18th century Americana in a way fitting for a National Geographic documentary.

| | | |
| --- | --- | --- |
| Our cuisine experience at City Tavern included a resplendent display of period costumes worn by just about everyone in contact with the public including the entrepreneur himself Walter Staib. It is even rumored that the sweet potato biscuits being served on premise were derived from an original recipe used by Thomas Jefferson at his home in Monticello, but they are careful to stress the legendary aspect of the celebrated baked biscuits. | | City Tavern - Edmund Buehrmann |

Since Staib has become a sort of ageless persona with a more important role as inspirational leader, he has most of his day-to-day cookery handled by Chef de Cuisine William Sederman, Sous Chef Anton Smith and Chef de Pâtissier Tammi Michael. It is fitting that as a leader in the field of hospitality and cuisine, Staib has been the recipient of some of the most prestigious awards that exist in the culinary arena, including the most sought after recognition in Germany, the esteemed Knight's Cross of the Order of Merit of the Federal Republic of Germany.

| | | |
| --- | --- | --- |
| City Tavern - Cuisine | | With all the accolades aside, we still had to test their mettle, inner strength, spirit and courage in the domain of culinary ingenuity while totally absorbing the whole dining experience as a special event. We started with a Smoked Trout with White Asparagus and Truffles, which we were told is produced in small artisanal batches by a local fisherman. The normally delicate flavor of the white asparagus was further advanced when taken together with the elusive tantalizing smoky trout. |

It was absolutely outstanding and as I recall, a whimsical bottle of Riesling Affentaler, Baden Germany 2005 was presented as an artfully balanced dry white wine with vivid green apple aromas and traces of honey and spice. Noteworthy also was Chilled Cream of Cucumber Soup with Crème Fraîche and Hackleback Caviar. Considering the humidity of this summer in Philadelphia, it was a welcomed course served complete with a chilled soup spoon.

City Tavern - Cuisine

After an intermezzo of Madeira Granite, with just the right amount of sweetness, then a creamy toffee aroma coupled with impressions of an old cognac and a long fruity finish, the first of the entrée coursed arrived. A very tender and tasty rendition of Frogs Legs Provencal proved to be a surprising success with a combination of herbs typically including basil, fennel, lavender, marjoram, rosemary, savory, sage, and thyme, the traditional aromatics of Provence. A classic bottle of Chablis Premier Cru, Vaillon Domaine Christian Moreau, France 2002, was offered as pairing for this course. I couldn't think of a more appropriate wine as it offered a crisp, lively and appetizing wine with white flowers, pear, apple, nutty and spicy aromas. This was a serious and stunning wine!

| | | |
| --- | --- | --- |
| Finally, dessert of Strawberry-Chocolate Bavarian with Almonds was brought to the table. Picture a teetering tower of strawberry and chocolate mousse topped with fresh strawberries and almonds. It was a decadent display of creative bakery, which we enjoyed while sipping on the light sparkling foam of Mumm Napa Brut Prestige, Napa Valley California NV. Our whole dining experience was enjoyable and satisfying all the while being watched over by the good-natured servers in period costumes complete with Revolutionary War rifle and hatchet. It was a very comfortable feeling! | | |

by Thorsten & Edmund Buehrmann

Editor: John Lomitola

Editor-in-Chief: Ingrid Lemme
© 2008 ~ Seven Stars and Stripes, Inc.